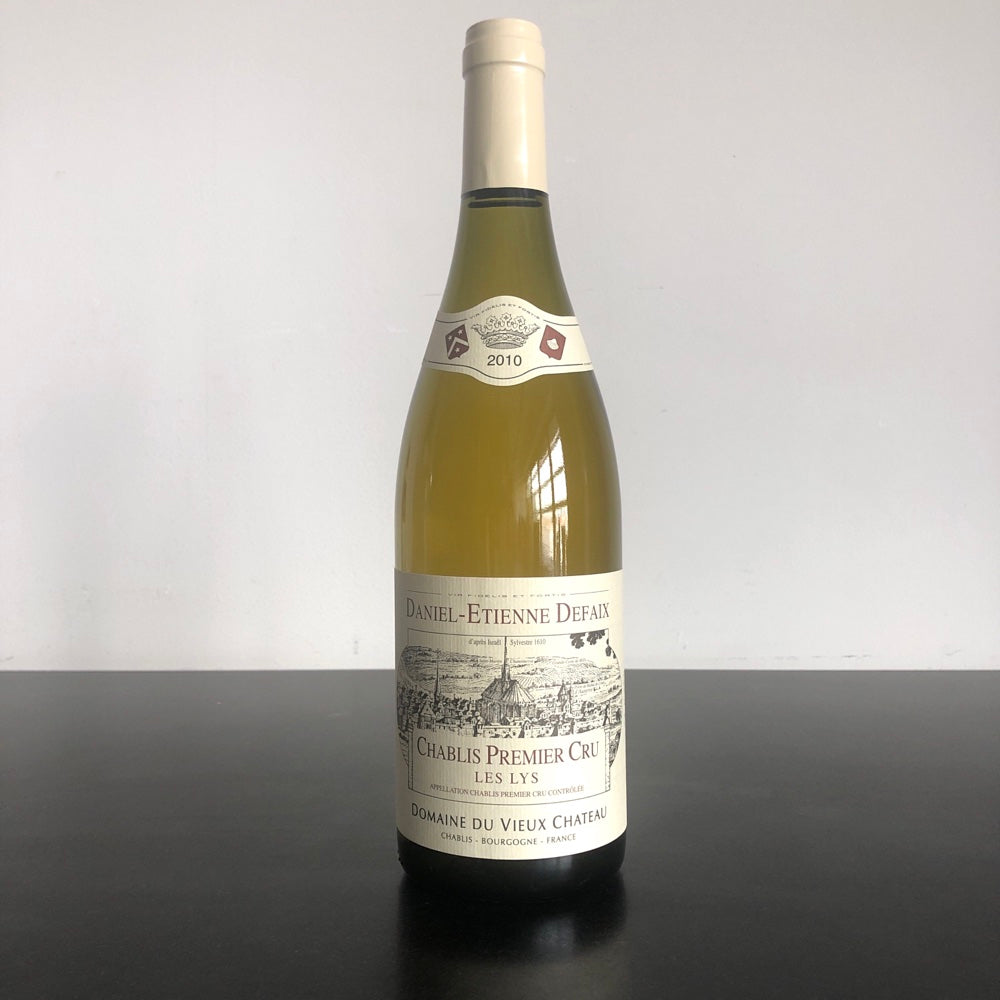 2010 Domaine Daniel-Etienne Defaix Les Lys, Chablis Premier Cru, France
The Defaix family—one of the oldest winegrowing families in the region—owns thirty hectares of vines, the vast majority of which are in premier and grand cru vineyards, but Danny designates only his best lots each vintage as cru-level, declassifying the remainder as villages.
"Les Lys" is a tiny five-hectare cru of which Defaix owns three and a half hectares, all in a southeast-facing section called "Clos du Roi"—effectively a monopole of the domaine. Its poor soils of pure Kimmeridgian limestone produce perhaps the most complete and distinctive wine in Defaix's cellar. Combining some of the power of the "Vaillon" with the chalky intensity of the "Côte de Lechet,".