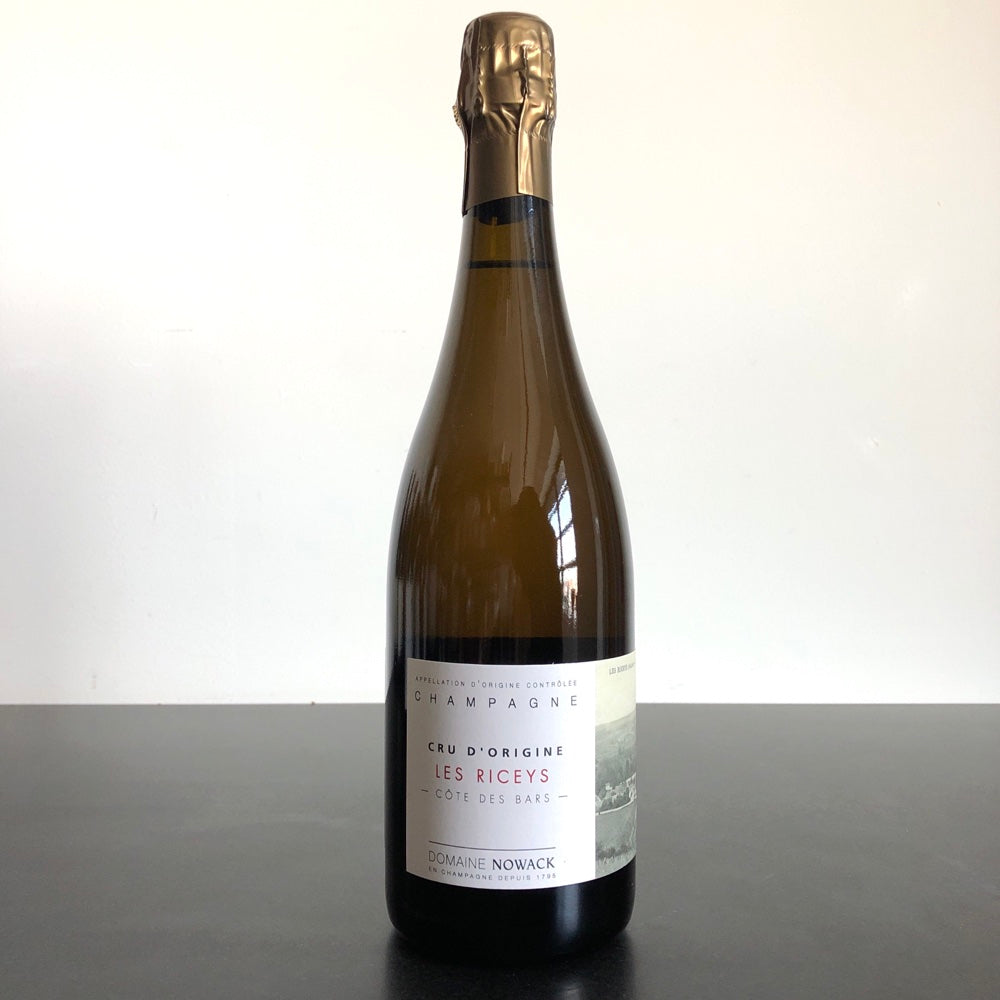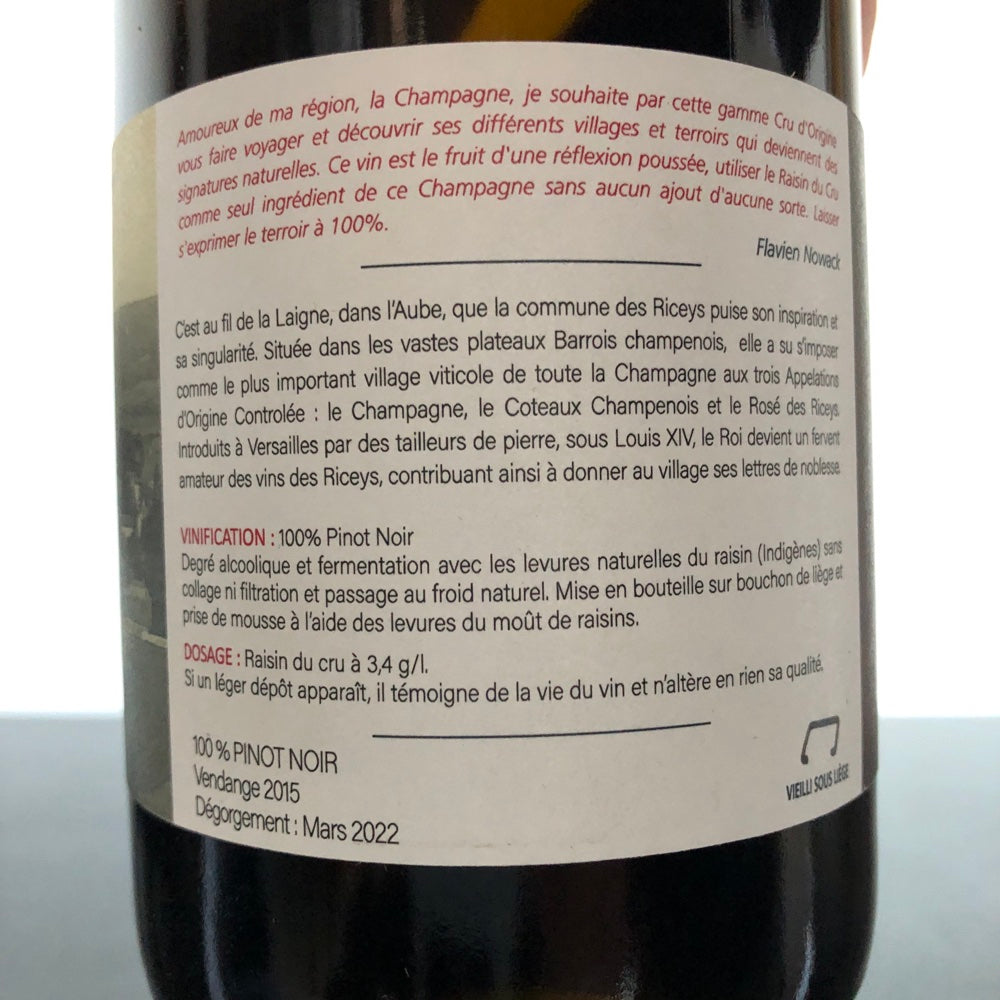 2015 Domaine Nowack Cru d'Origine Les Riceys Premier Cru, Champagne, France
The Cru d'Origine bottlings is Flavien Nowack exploring specific villages within Champagne by selecting micro plots that belong to Domaine Nowack and other likeminded growerrs. This edition is  in Les Riceys, a village on the banks of the Laigne river (Côte des Bar). All 2015 & Pinot Noir. 

Fermentation with native yeasts, unfiltered and unrefined, followed by ageing in small oak barrels for 12 months. The second fermentation is triggered with grape must and remains in bottle on its own yeasts for at least 60 months. Final dosage of 3.4 g/L - making it an Extra Brut - for this expressive rarity rich in personality.