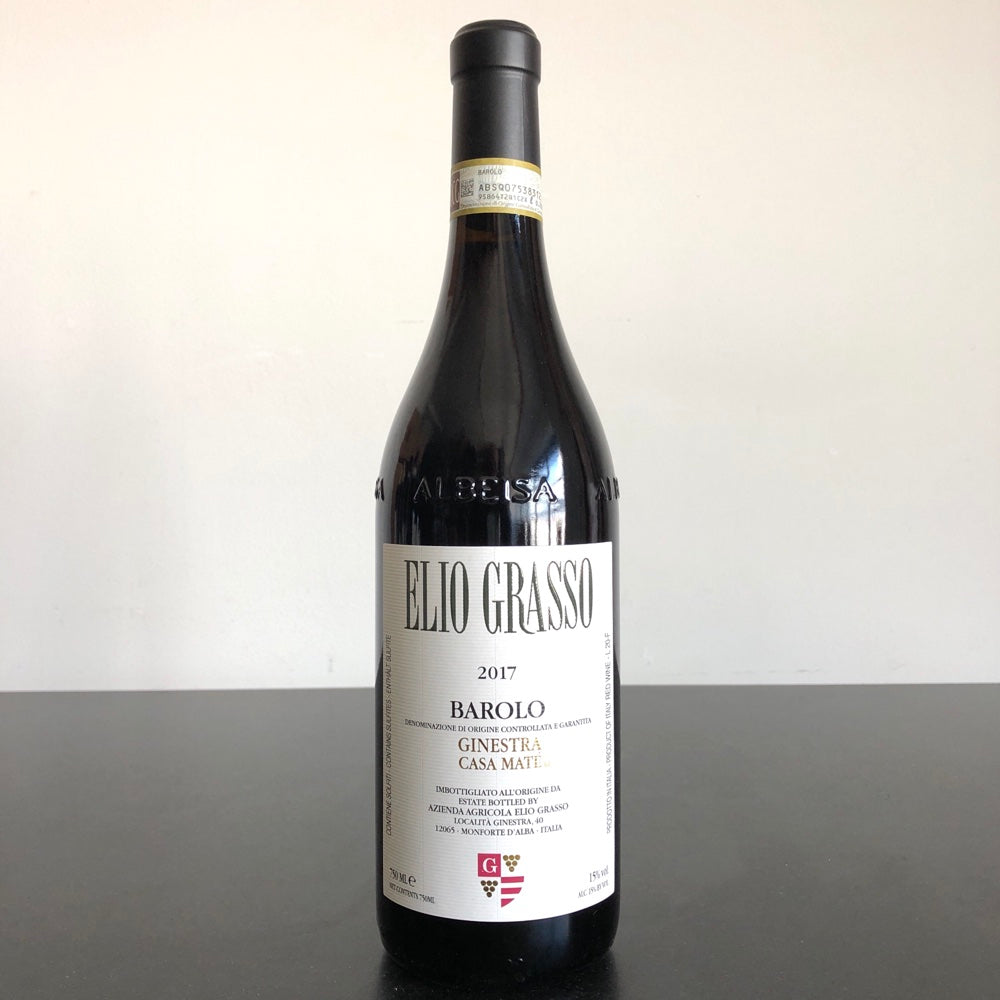 2017 Elio Grasso Ginestra Vigna Casa Mate, Barolo DOCG, Italy
We had the summer time that was almost dry with no rain, but the older vines (Chiniera and Casa Maté) over than 40 years old had the roots enough deep to provide water from the snow of the winter time.
The vegetation cycle was 15 days shorter than 2016. I want to give you an example: for the classic vintages (as 2010-2013-2016-2019) the duration of the cycle (from bud break to harvest time) is about 200 days, for the early harvest (2011-2015) it was about 175 days and for the 2017 we were at 185 days so not so far from a classic vintage.
Regarding the style both barolos (they were bottled 6 months ago) are really a surprise also for me. The wines are concentrated, with first aromas of fruit, with good acidity and complexity. I tasted the wines blind and the impression is to have another very good vintage, with an evident classic style.