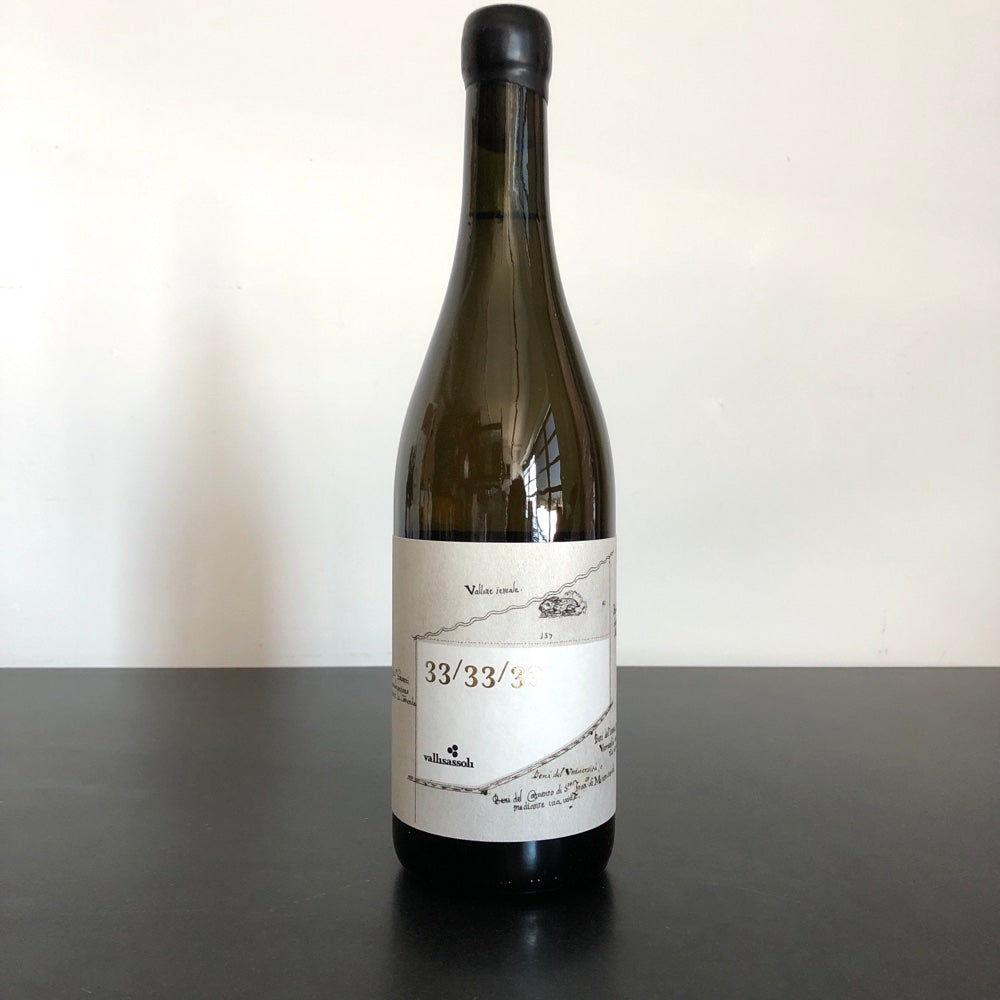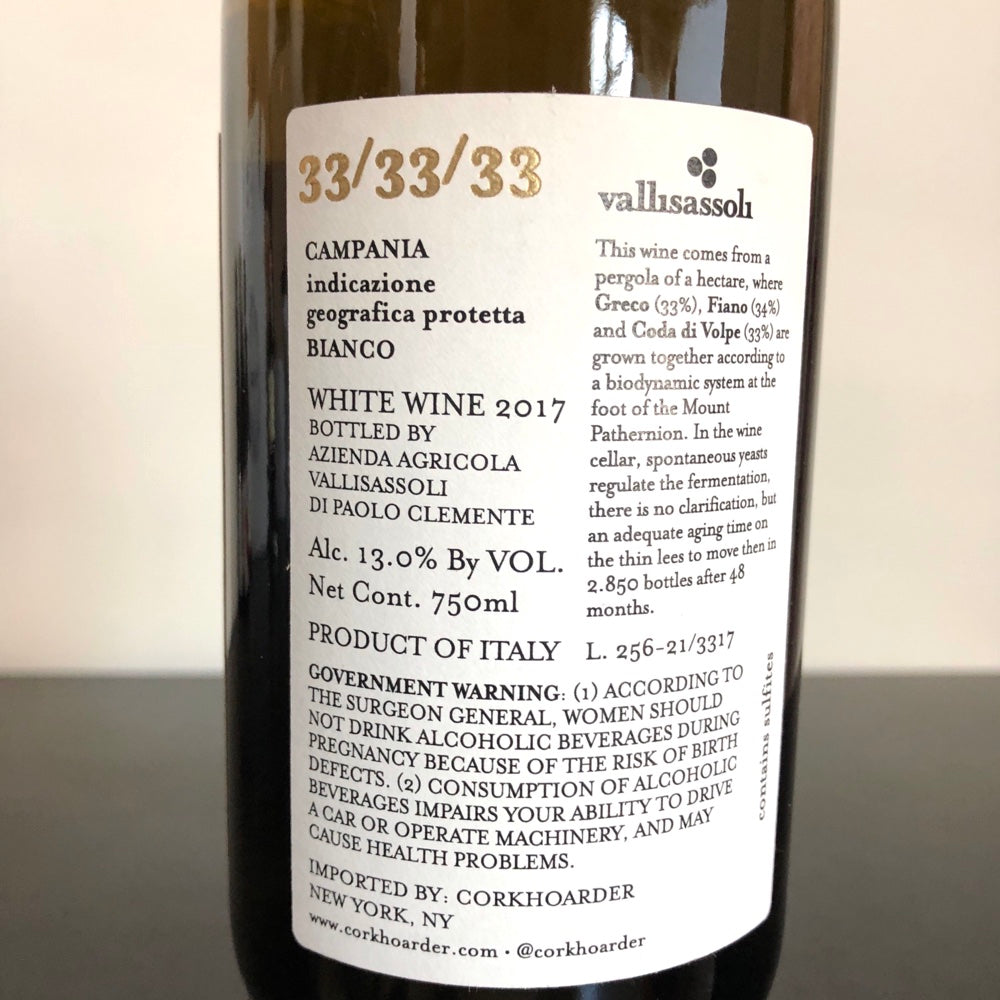 2017 Vallisassoli '33/33/33' Campania IGP Bianco
Neighbors and buddies with our friend Marco Tinessa (Ognostro), 
Vallisassoli is a small winery run by Paolo Clemente in Campania. Paolo focuses on this cuvee 33/33/33 – an IGP Campania Bianco. The name derives from the fact that the wine is made of equal parts of Fiano, Greco and Coda di Volpe. Vallisassoli only makes this cuvee and a yearly 150 magnum bottles of 'Michelangelo' which is the same base wine but with the addition of oak for longer storage potential. Paolo follows biodynamic practices and is Demeter certified. Spontanous fermentation and skin contact makes this wine truly stand out from most other Campania blends.
The winery is located in San Martino Valle Caudina in the province of Avellino known for winemaking, especially the Fiano grape. It's a small village an hour North-East of Naples.