2018 Quinta da Muradella Candea Blanco Monterrei, Spain
Candea, meaning "simplicity" or "purity," is the newest entry level offering from Jose Luis Mateo. Initially conceived as a "declassified" set of blends as a use for extra fruit, Candea is an ongoing project unto itself for Jose Luis. The goal behind these wines is to offer a clear picture of the special terroir of Monterrei as only Jose Luis can – but at a price point that is approachable for a wide array of wine lovers, from the casual every day drinker to the serious oenophile. As proprietor of Quinta da Muradella, Jose Luis has been singlehandedly responsible for the codification and ascent of Monterrei, bringing it from an area best known for bulk production to one of the epicenters of fine wine production in Galicia. It is his dream and his tribute to his home that drives the ethos of his wines – indigenous varietals, minimal interventionist winemaking, and exalting terroir over all else. It is this drive that has catapulted Jose Luis into international recognition as one of Spain's finest growers and winemakers. His wines are a beacon for those who seek clear evocation of place and an unadulterated look at this very singular terroir.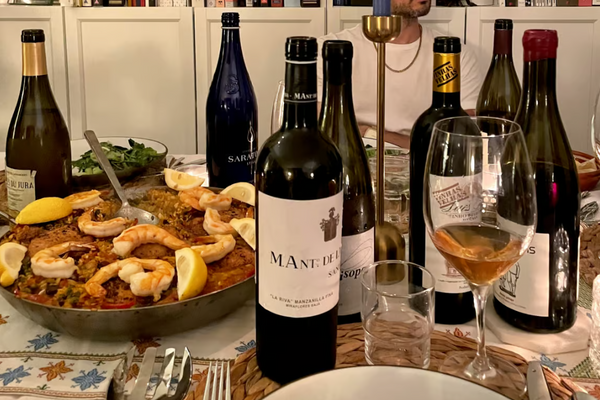 AS SEEN IN...
Our Go-To Paella Recipe
There are a Gran Reserva sized amount of recipes out there but we opt for the simple and thoughtful NYTIMES take HERE. And, because we can't help switching a few things around, here's our adapted recipe.
Read More