2019 Bodegas Albamar Litrona Albariño Rías Baixas, Spain
Those of you that have any of Xurxo's delicious Galician wines know how exceptional he is. This format is a lot of fun, while still being serious zero-zero winemaking. Organically farmed Albariño, hand harvested, whole cluster press into old neutral 2500L foudre where it undergoes full malolactic fermentation and ages for about 1 year before bottling unfiltered, unfined, and unsulphured. You might first think this would be a full-bodied white, but not at all - the aging balances the acidity perfectly and makes a thirst-quenching yet elegant day-drinker.If Sally sells seashells by the sea shore, Xurxo Alba of Albamar makes albariño al alba del mar (next to the sea). If it were up to me, I'd stop right here. There's really not much more to say. It's what he was born to do. It's what he knows best. He is the personification of albariño.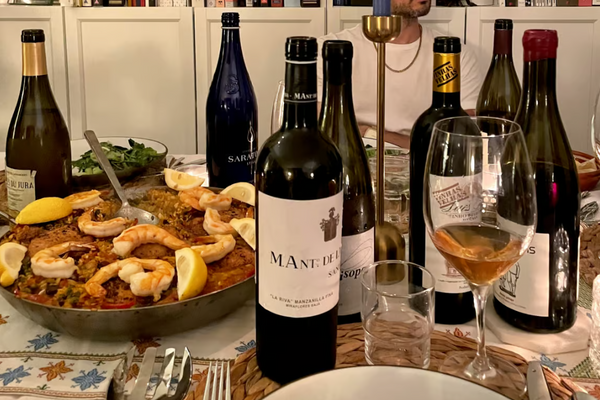 AS SEEN IN...
Our Go-To Paella Recipe
There are a Gran Reserva sized amount of recipes out there but we opt for the simple and thoughtful NYTIMES take HERE. And, because we can't help switching a few things around, here's our adapted recipe.
Read More