2019 Envinate 'Lousas' Parcela Rosende, Ribeira Sacra, Spain
2019 Envinate 'Lousas' Parcela Rosende, Ribeira Sacra, Spain
2 Bottle limit per customer.
85% Mencía with Sousón, Merenzao, Garnacha Tintorera, etc. This vineyard was planted in 1960 and 1992. 90% whole cluster. 35-day maceration. Aging in neutral 228L barrels for about one year. A notable difference is this vineyard is planted inland on the boarder of the Amandi and Ribeiras do Miño subzones. Decomposed granite soil that is very light and sandy in texture.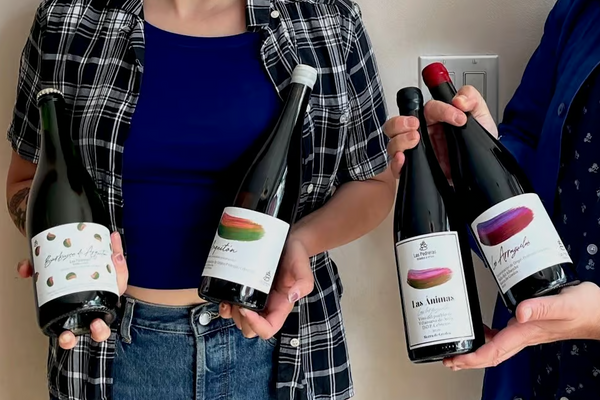 AS SEEN IN...
Where Garnacha Meets Freshness: Las Pedreras
Every once in a while we taste a wine that stops us dead in our tracks and forces us to rethink our assumptions about a certain grape or region.
Read More