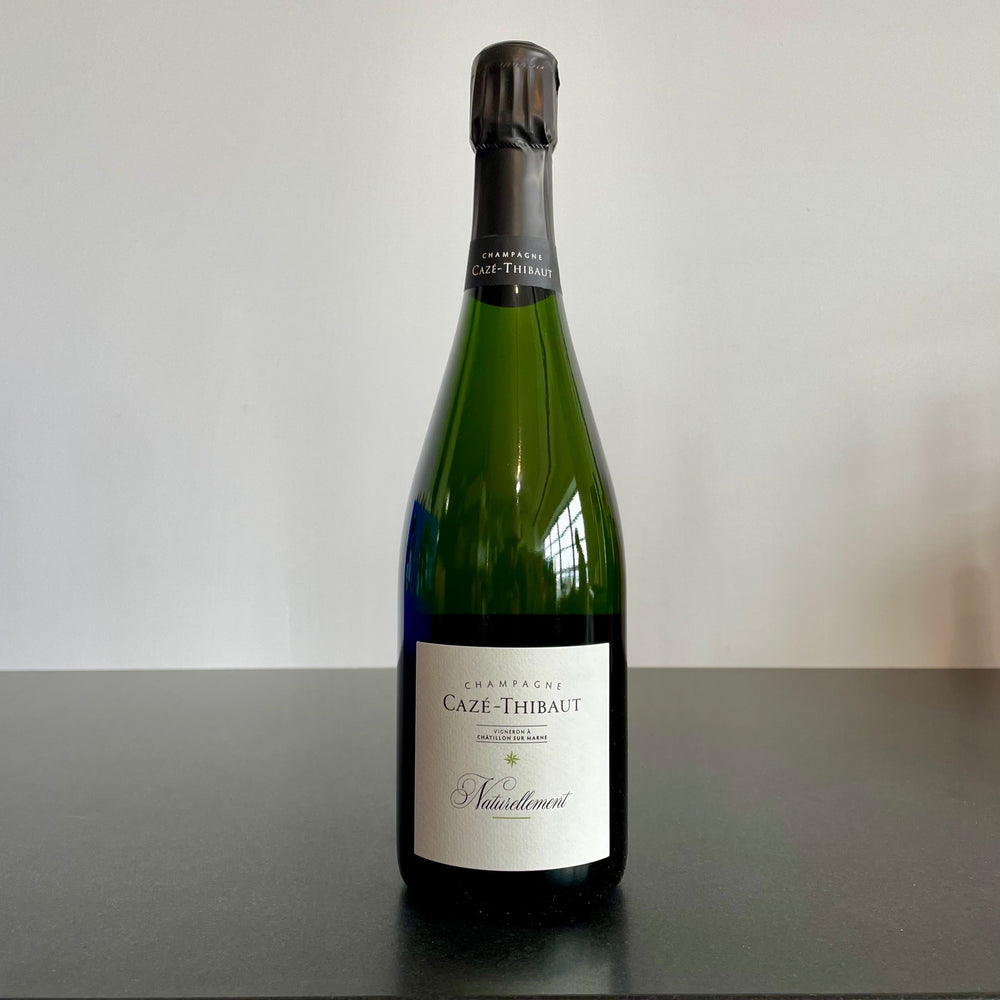 2020 Caze-Thibaut 'Naturellement' Extra Brut, Champagne, France
VARIETAL NOTES: 100% Pinot Meunier
ORGANIC: Certified
VINEYARD: From 6 small parcels of vines in Châtillon and Vandières on the western edge of the Vallee de la Marne.
SOIL: Clay limestone
VITICULTURE: Parcels are worked without the use of any herbicides or pesticides. Fabien "scratches" or hoes the soils preferring to minimally disrupt the soil structure and plant life. From pruning to harvesting all vineyard work is done by hand and each parcel is harvested separately. Harvesting occurs when the grapes are at optimal ripeness.
VINIFICATION: Grapes are pressed slowly and gently and all juice is moved by gravity into steel tank. Once each parcel is pressed, half of the juice is transferred into a combination of 228, 350, and 330L barrels for a long, cold and slow native yeast fermentation in Caze's underground cellar. Malolactic fermentation is not forced and with the cave's low temperatures, rarely completes. No filtration occurs and dosage levels are determined by blind taste testing before final disgorgement.