2020 Envinate 'Lousas' Camino Novo, Ribeira Sacra, Spain
NET PRICED - 1 BTL PP
85% Mencía, 12% Garnacha Tintorera, plus "Otras" (Brancellao, Merenzao, Gran negro, etc). This ~80 year old vineyard is South facing and planted between 350-450m above the Sil river. 95% whole cluster. 41-day maceration. Aging for ~1 year in neutral 500L barrels. The soil here is very distinct: it is iron-rich much darker and redder than other nearby vineyards due to a higher clay content.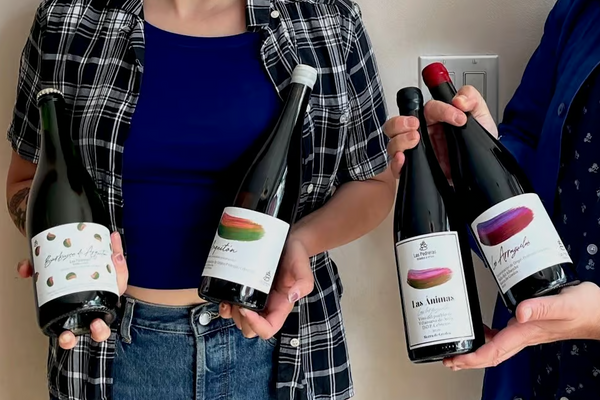 AS SEEN IN...
Where Garnacha Meets Freshness: Las Pedreras
Every once in a while we taste a wine that stops us dead in our tracks and forces us to rethink our assumptions about a certain grape or region.
Read More