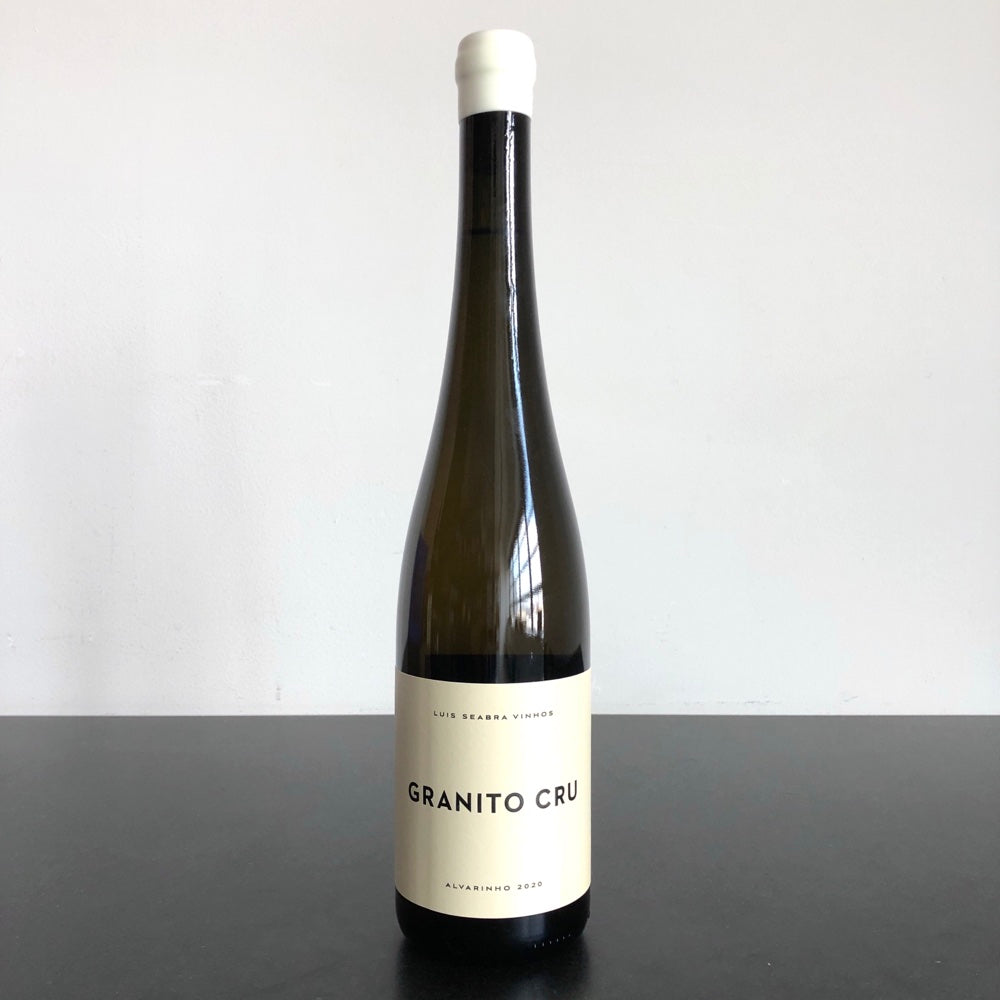 2020 Luis Seabra Granito Cru Alvarinho Vinho Verde, Portugal
Rather than a single vineyard, this is a single soil Alvarinho, intended as a clear expression of terroir and place. Sustainably farmed vines and vinified using only spontaneous fermentation and indigenous yeasts. This way he removes all potential variability other than the soil type as an expression of terroir.
100% Alvarinho (Albariño ). Sustainably grown vines planted in 1989. Tended in granite soil at 50-150 m (164-492 ft) elevation.
The pressing of destemmed and crushed grapes was done with no added sulfur and without maceration. The wine was decanted cold for 48 hours. The fermentation and aging took place in two used, oval vats of 1000 liters and a new oval vat of 2000 liters, all made from Eastern European oak. Fermentation was carried out during 4 months with full malolactic. Total ageing in the barrels took 9 months in the presence of lees without stirring them.
Vineyards located in Monçao e Melgaço in Vinho Verde, the birthplace of Alvarinho. Vinho Verde is located in the northwest of Portugal. There is a good deal more maritime influence here, lending acidity to the wines. Vines planted exclusively in granite soil at roughly 50-150 m (164-492 ft) elevation.