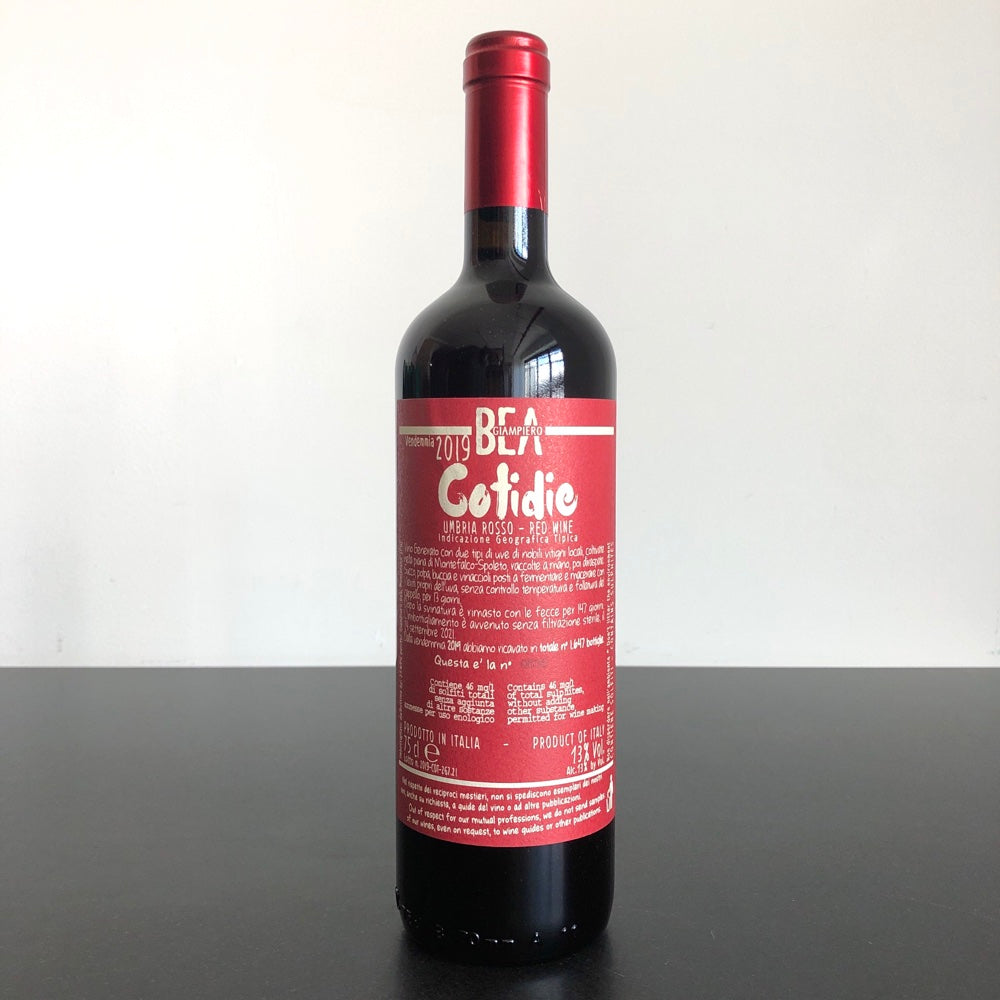 2020 Paolo Bea, Umbria Rosso 'Cotidie', Italy
"Cotidie" ("quotidian" in Latin) was conceived as an "everyday" wine for its relatively easygoing and drinkable spirit. The methodology behind it feels outré today but would have been common practice for the ancients to whom its Latin name pays tribute: a co-fermentation of both red and white grapes—in this case, Sagrantino and Trebbiano—grown in close proximity to one another, and yielding a lip-smacking wine that's hard to pigeonhole. In its vibrant ruby color, it sits in the interzone between a dark rosato and a light red, and it offers the heady spice we all love in Bea's Sagrantino, albeit on a softer, lighter frame.
Specs
Country

Italy

Region

Umbria

Style

Red Wine

Producer

Paolo Bea

Farming Practices

Organic

Grapes

Sagrantino, Trebbiano Spoletino

Food Pairings

Roast White Meats, Braised Things, Meaty Fish, Pizza Night, Red Sauce, Fried Food

Characteristics

Icon, Wild Side, Co-Ferment, Dressed to Impress, Big Power
This item is not eligible for discount.