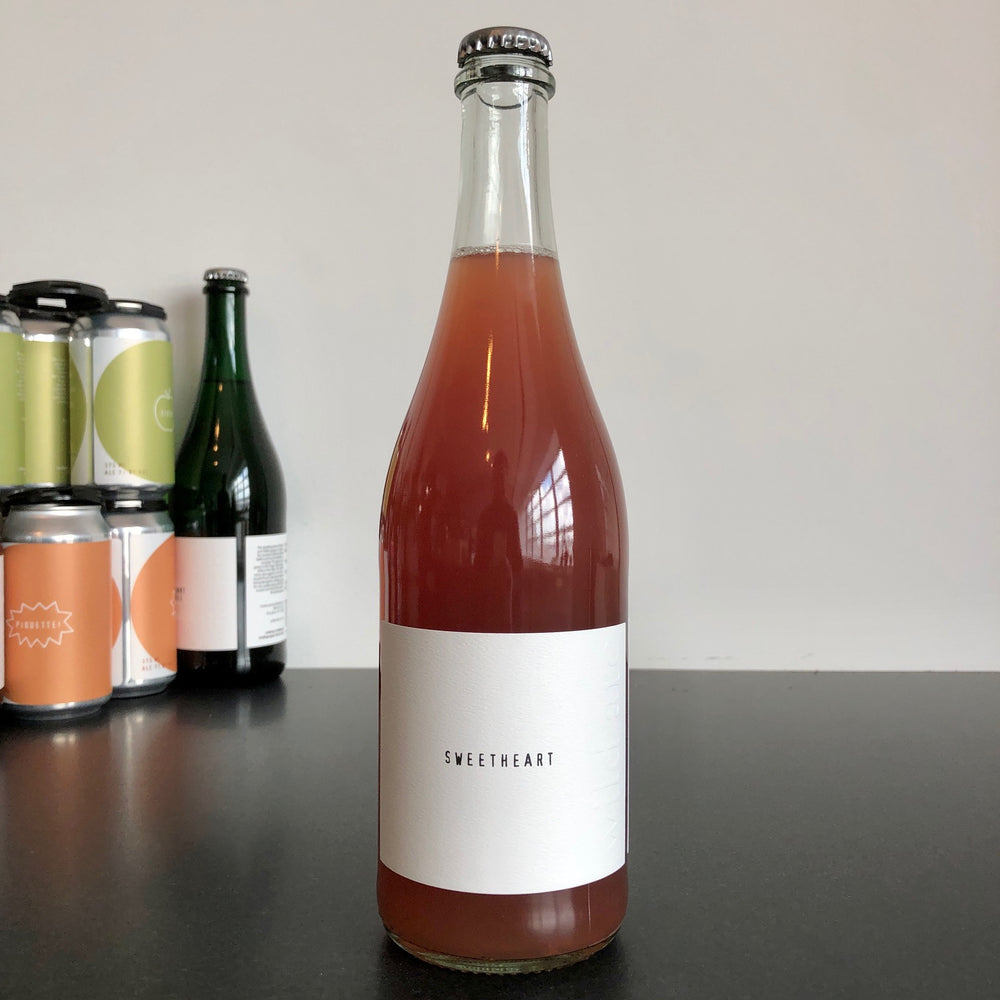 2020 Wild Arc Farm 'Sweetheart' Apple + Grape Sparkling New York, USA
Todd on this wine: "A fun experiment in blending apples and grapes. The 2020 edition is Northern Spy Cider again, but aged on a combination of Merlot, Cabernet Franc, and Gamay skins." Named after one of Todd's old bands that never played more than a couple of shows, which felt appropriate for this originally experimental endeavor.
-
Apples: Northern Spy from an IPM-farmed orchard in Ontario County, North Fork + pomace from Cabernet Franc, Merlot and Gamay
-
Making of: The cider was pressed directly into tanks containing spent red grape pomace that had already been pressed for wine and then soaked and pressed again for Piquette. After 4 weeks in tanks, we pressed the juice into neutral French oak barrels where it aged for 4 months. Bottled with local wildflower honey to referment in bottle. Unfined, unfiltered, zero SO2 added.