2021 Celler Escoda-Sanahuja 'Coll del Sabater' Catalonia, Spain
A study of naturally made cabernet franc and amphora againg through the lense of Conca de Barbera. The result is a wilder, dark expression whose ferocity we love.
Joan spent years working in a large cellar in Catalunya and traveling the vineyards of France. His experiences helped guide him to the biodynamic farming and natural wine movements.
In 1999 he began a winemaking project in his wife's village, Conca de Barberà, which is near Montblanc. In 2005, Joan began making his wines without sulfites, which is a practice that he continues today.
Joan founded PVN with his friend Laureano Serres. It's the first association of natural wines in Spain.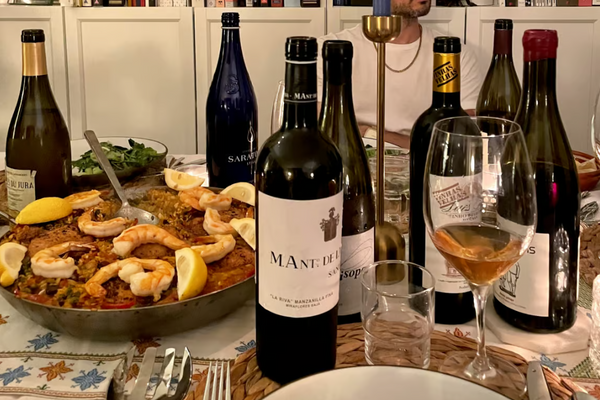 AS SEEN IN...
Our Go-To Paella Recipe
There are a Gran Reserva sized amount of recipes out there but we opt for the simple and thoughtful NYTIMES take HERE. And, because we can't help switching a few things around, here's our adapted recipe.
Read More