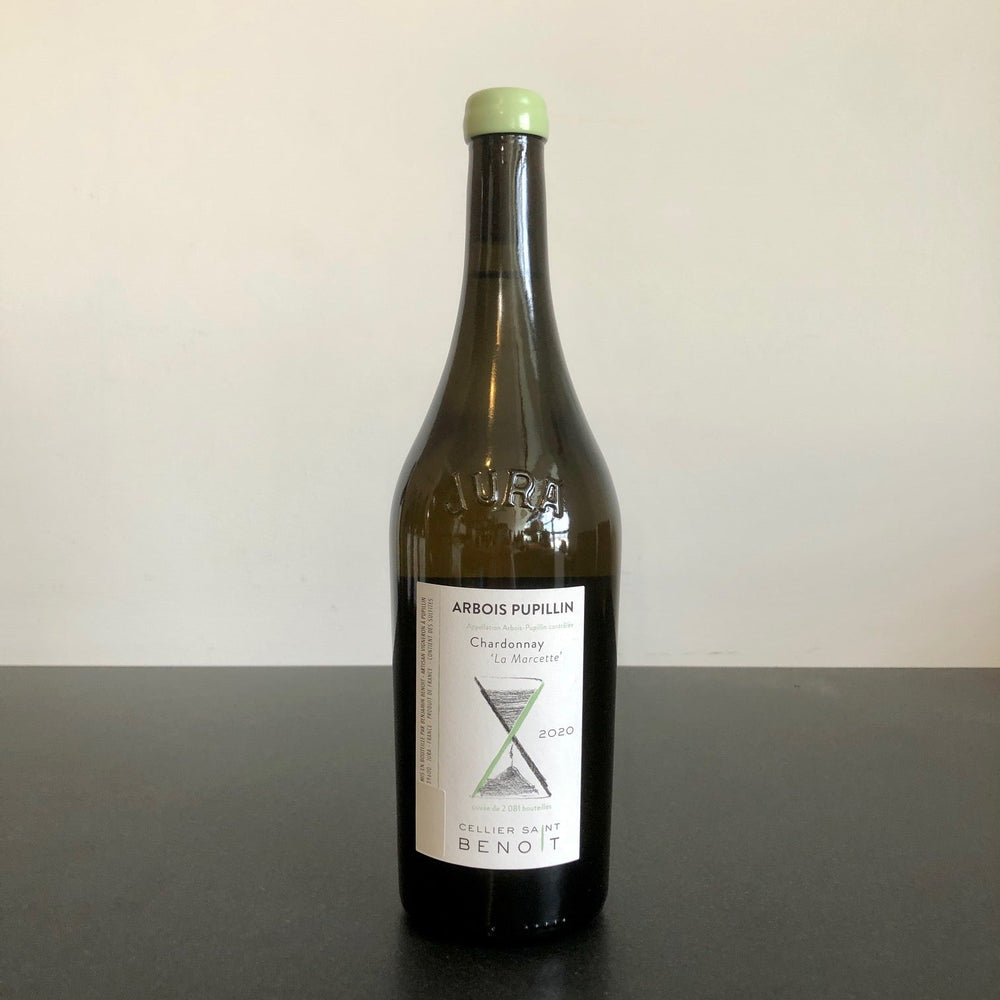 2021 Cellier Saint Benoit Arbois-Pupillin 'La Marcette' Chardonnay, Jura, France
Size: 0.6 ha (1.24 ac)
Variety: Chardonnay
Vine Age: Planted in 1982
Terroir: From two neighboring parcels in the southern part of Pupillin. The first is rather flat and curves from northwestern to southwestern exposure. The second is gently sloped (about 10% incline) and faces north, at 335m altitude. Triassic marl soils.
Viticulture: Lutte raisonnée, converting gradually to organic.
Vinification: Whole clusters pressed in vertical oak press, 24-hour settling, ambient yeast fermentation and aging in older barrels for about 9 months.