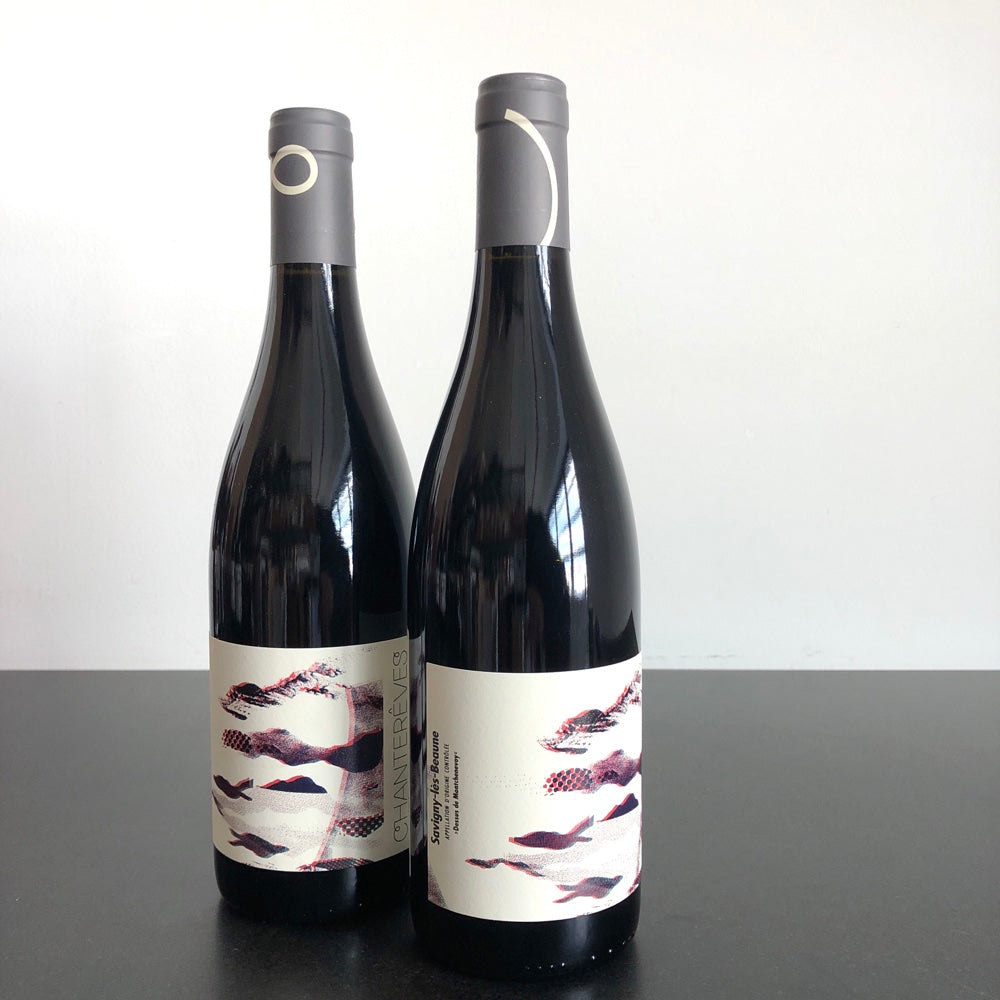 2021 Chantereves, Savigny les Beaune Rouge Dessus de Montchenevoy, Burgundy, France
Terroir: Located at 350m altitude, above 1er Cru Aux Guettes on a west-facing slope, isolated and surrounded by forest. This cooler climate makes it less susceptible to the effects of climate change, and the separation from neighboring vines allows them to limit spraying.
Viticulture (domaine): Organic with biodynamic methods and phytotherapy (see domaine profile for full details). This vineyard is plowed by horse by Melanie, who trained at Domaine Chandon de Briailles and is well-respected by her peers for skillful, precise plowing.
Vinification: 100% whole-cluster since 2014, ambient yeast fermentation with a pied de cuve, no mechanical pump-overs, limited foot punch-downs, aged two winters in 228L barrels (very little new oak). Minimal SO2 addition at harvest, then only if needed (during aging and before bottling), no fining, no filtration.