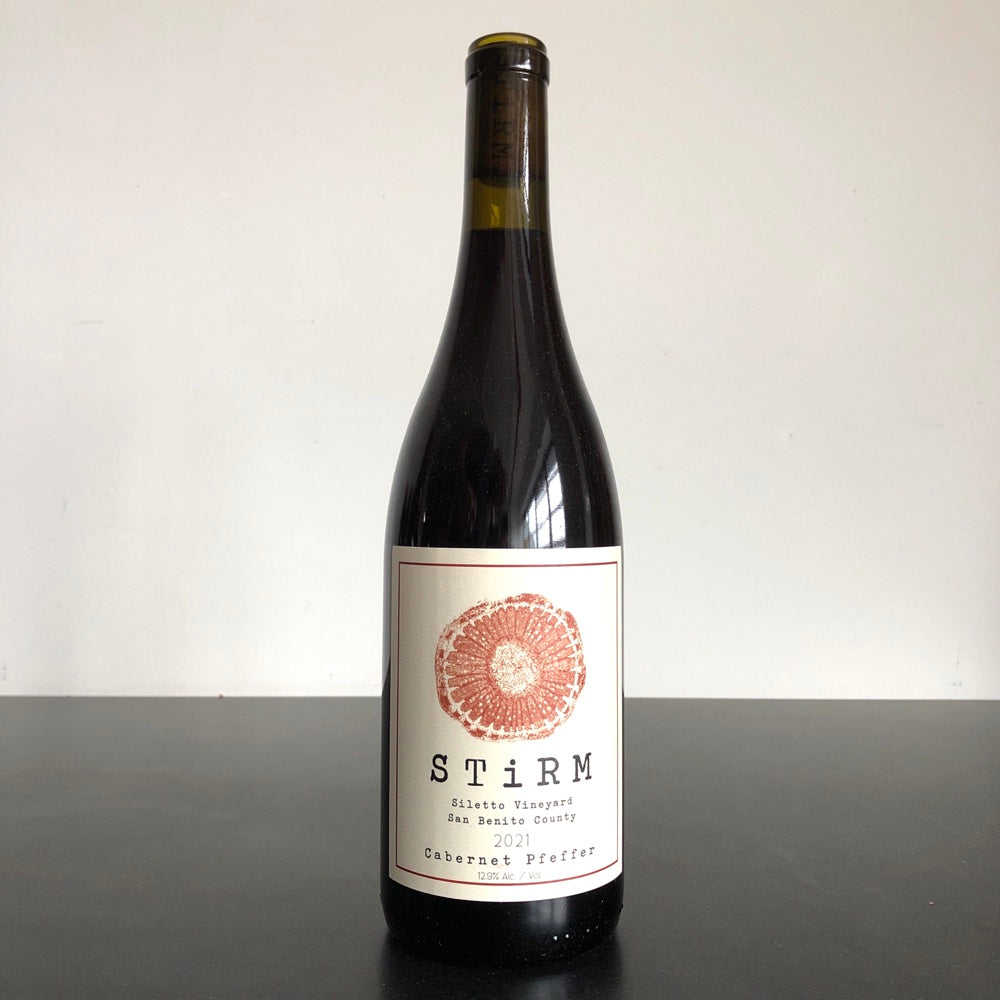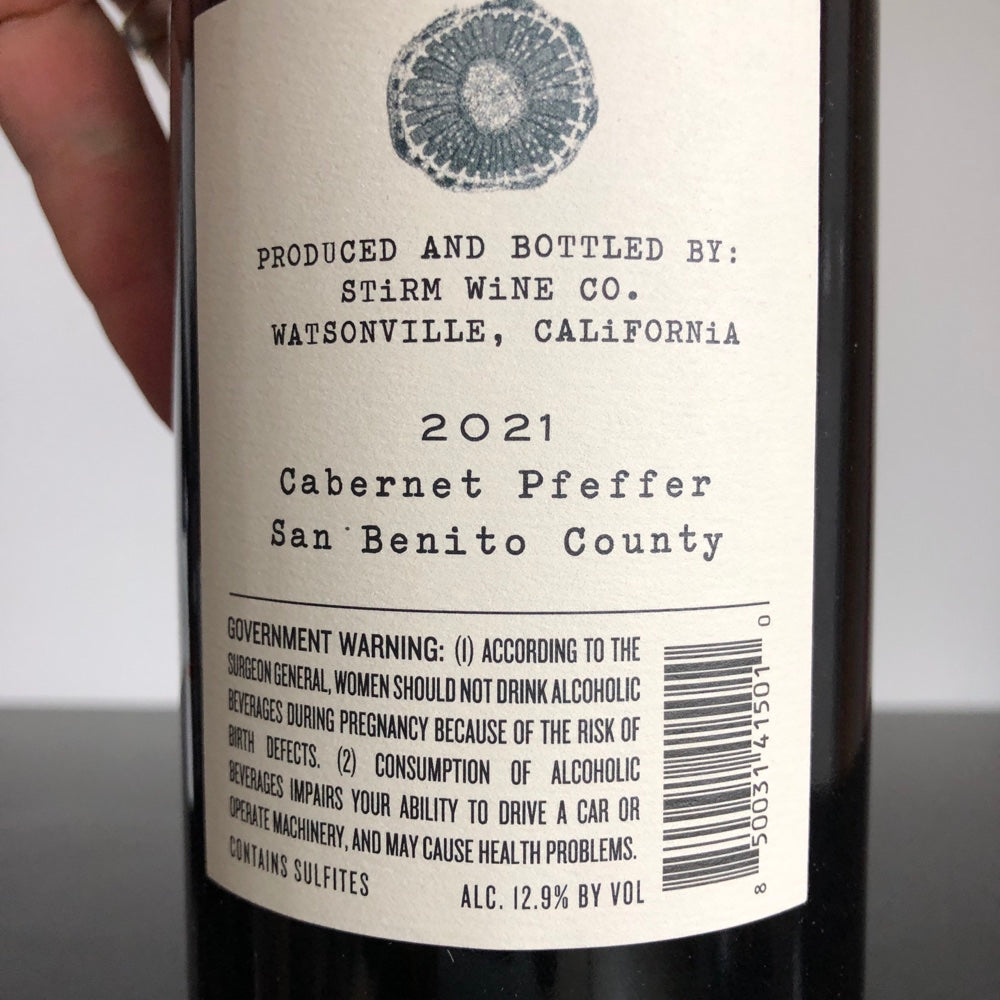 2021 Stirm Wine Co. Cabernet Pfeffer, San Benito County, USA
Ron Siletto, a longtime icon of San Benito Viticulture, is the primary source of Cabernet Pfeffer in San Benito County, where the variety is grown, and nowhere else in the world. In France it's known as Mourtaou/Mancin, an old variety from Bordeaux. There are less than 10 acres of it in the world.
The grapes were picked by hand on September 24th, 2021. At the winery the grapes were given 15 days of whole cluster maceration in redwood fermenters to extract tannins, aroma, and flavor compounds in the skins via once daily pumpovers. About one third of the crop was destemmed. After pressing and settling, the wine was racked into old barrels for 10 months elevage on fine lees. Racked to tank a month prior to bottling we ever use is sulfur.  Bottled August 13th, 2022. 260 cases produced.