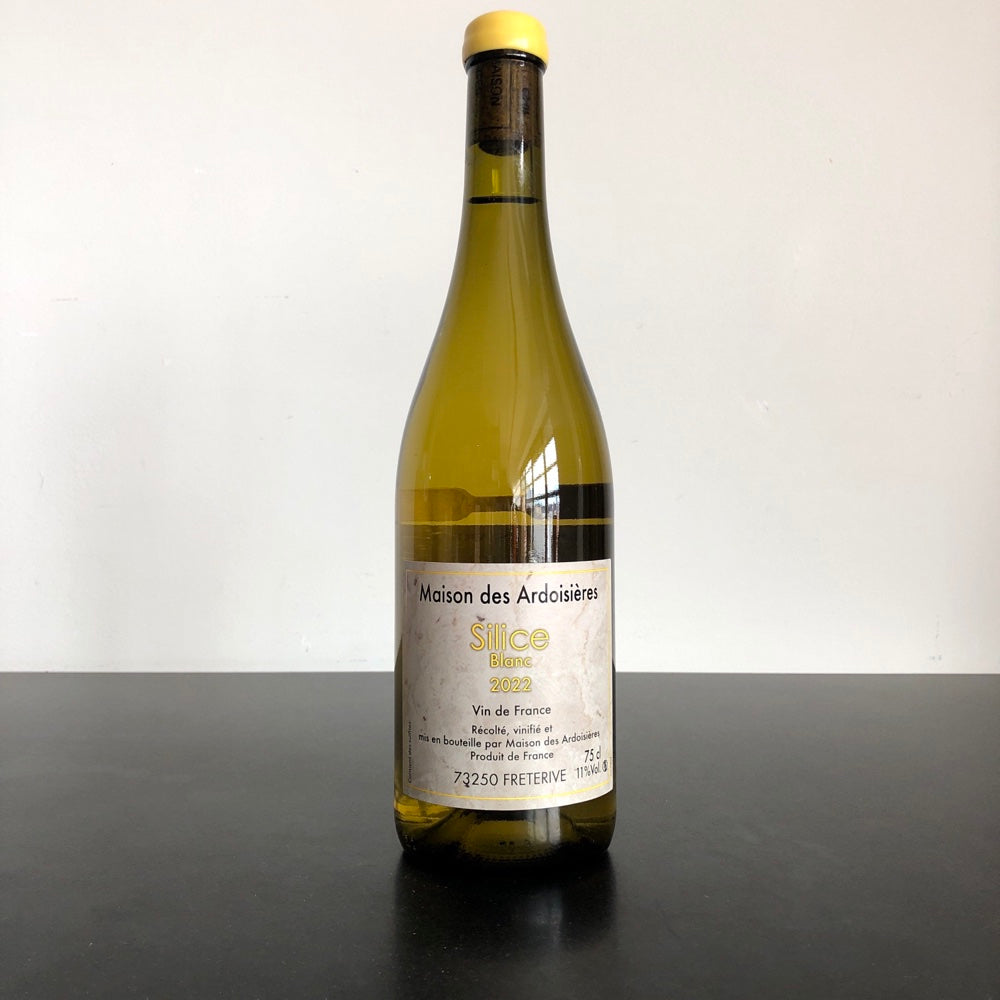 2022 Domaine des Ardoisieres Cuvee Silice Blanc IGP Vin des Allobroges, France
From three vineyards, totaling two hectares, in Apremont, old vines below Mont Granier. Vines planted on west facing slopes. Guyot and Cordon Royal training.
SOILS:
Schist and ardoise (a type of hard, black schist native to the region), mixed with clay
HARVEST & VINIFICATION:
Only indigenous yeasts are used and no SO2 during vinification. Malolactic fermentation is not carried out systematically. 1/3 vinified in barriques (two to three years old), 2/3 in tanks. The wine is then aged for at least 9 months with only one gram of sulfur used at bottling.