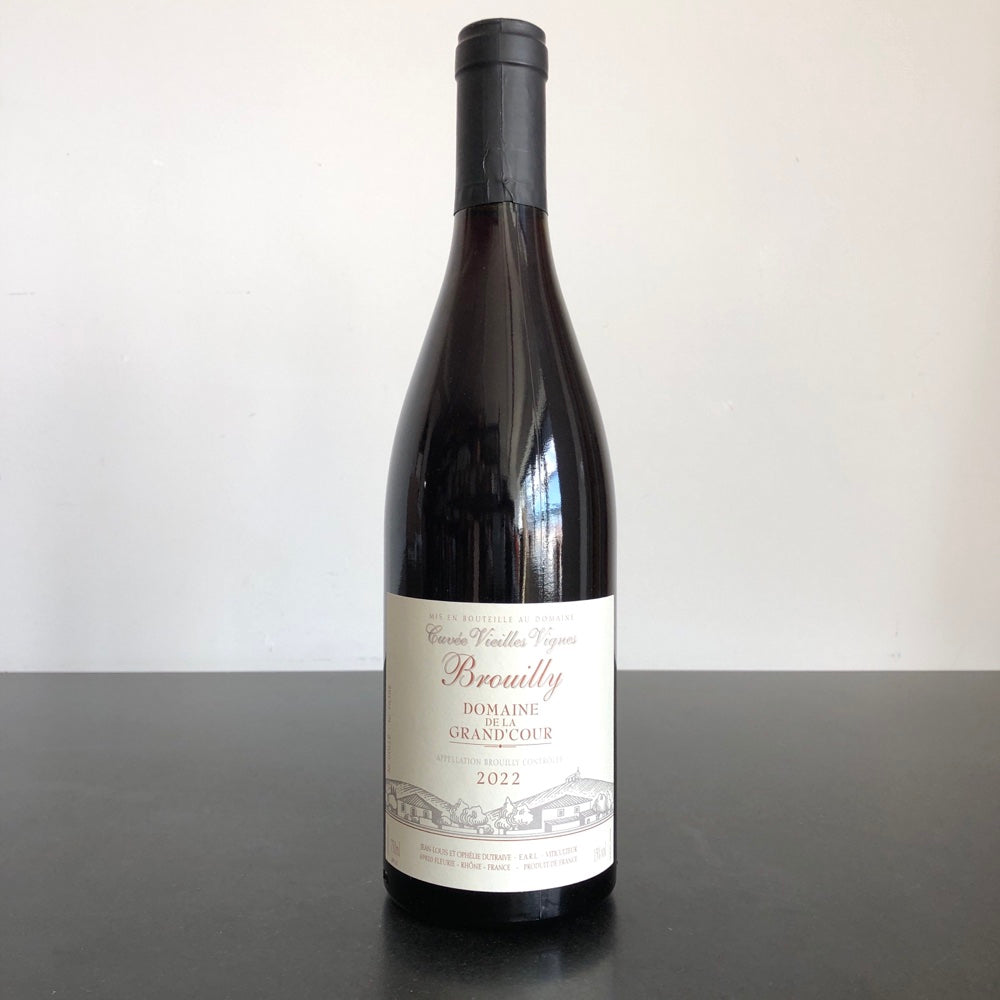 2022 Jean-Louis Dutraive Domaine de la Grand'Cour Brouilly Vieilles Vignes Beaujolais, France
VINEYARD: An old family parcel kept by Jean-Louis' father when the family purchased Domaine de la
Grand'Cour and moved to Fleurie. Average vins age is 50 years but many vines are well over 100 years old.
SOIL: While Brouilly is known for its volcanic and decomposed rock, Jean-Louis' parcel is unique in the Crus as it sits on limestone and clay, which gives the wine a little extra stuffing.
VITICULTURE: Organically farmed, soils are worked. Jean-Louis is a pioneer for natural viticulture in the region.
VINIFICATION: Traditional beaujolaise" vinification in concrete tank: natural yeast fermentation, semi-carbonic maceration, no sulfur in vinification (small amount added at the blend before bottling). Jean-Louis' motto in the cellar is "minimal intervention and maximum surveillance."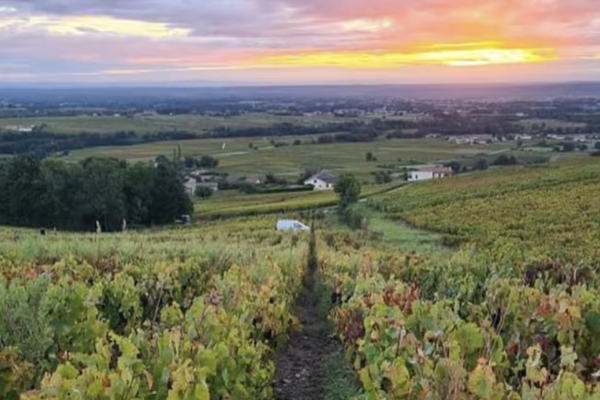 AS SEEN IN...
It All Started in Morgon
It's hard to overstate how important Domaine Lapierre has been to the world of natural wine. Perhaps it's too breezy to say, but from the relative obscure environs of Villié-Morgon, Marcel Lapierre (inspired by Jules Chauvet) helped to kickstart the anti-industrial wine revolution.
Read More