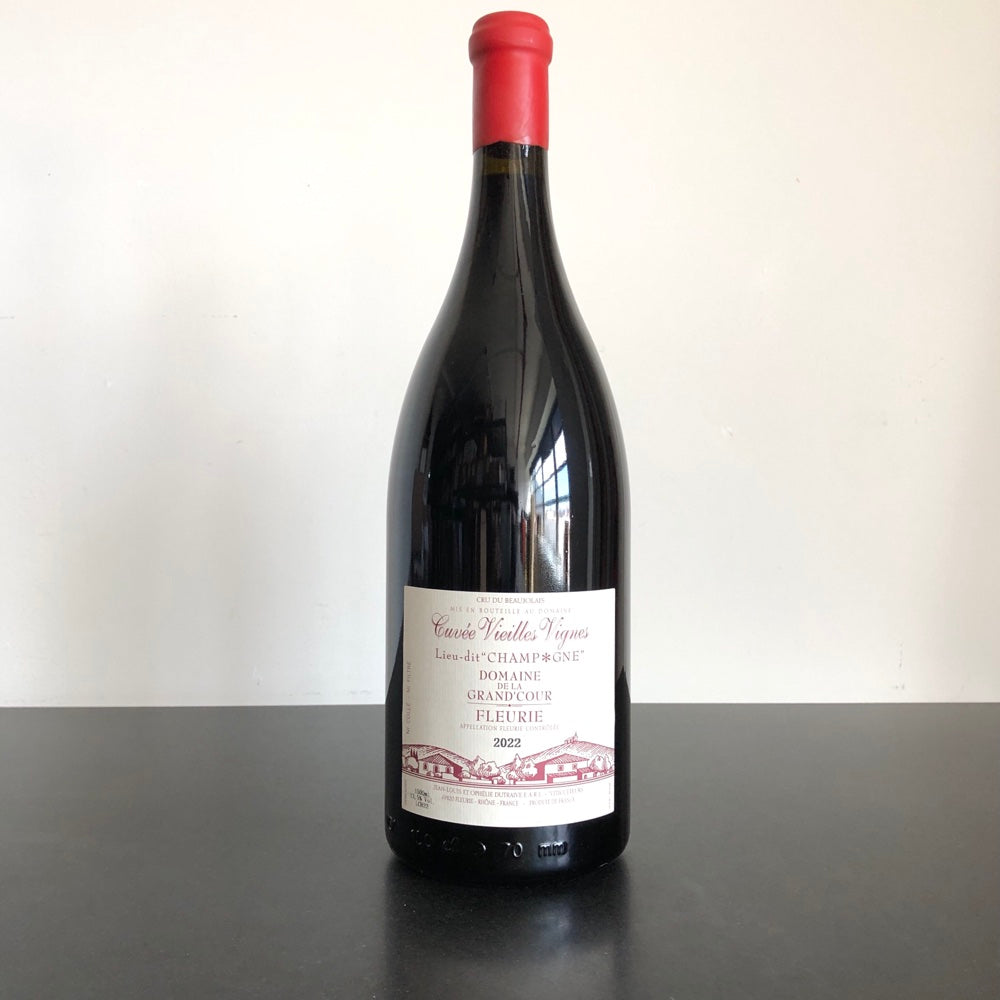 2022 Jean-Louis Dutraive Domaine De La Grand'Cour, Fleurie 'Champagne' 1.5L Magnum, Beaujolais, France
ORGANIC: Certified
VINEYARD:Just below the Clos is the historic, 1.5 hectares terroir known as Champagne, containing the oldest, lowest yielding vines in the Dutraive arsenal (70-100 years old).
SOIL: Very thin layrer of sandy topsoil (a dusting) before hitting granite.
VITICULTURE:No herbacides or pesticides, organically farmed.
VINIFICATION:Traditional vinification in concrete without sulfur and with natural yeast at very low temperatures. Carbonic maceration and little or no filtering. Jean-Louis' motto in the cellar is minimal intervention and maximum surveillance."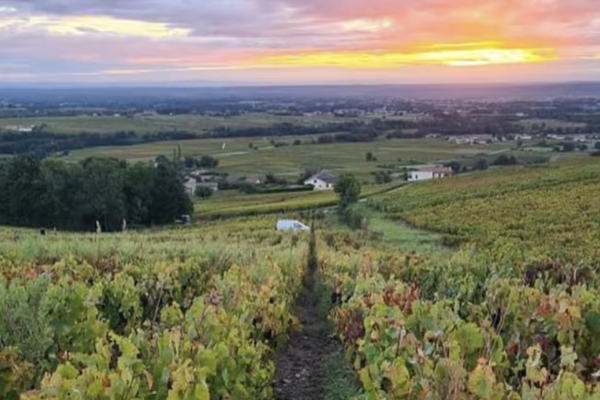 AS SEEN IN...
It All Started in Morgon
It's hard to overstate how important Domaine Lapierre has been to the world of natural wine. Perhaps it's too breezy to say, but from the relative obscure environs of Villié-Morgon, Marcel Lapierre (inspired by Jules Chauvet) helped to kickstart the anti-industrial wine revolution.
Read More