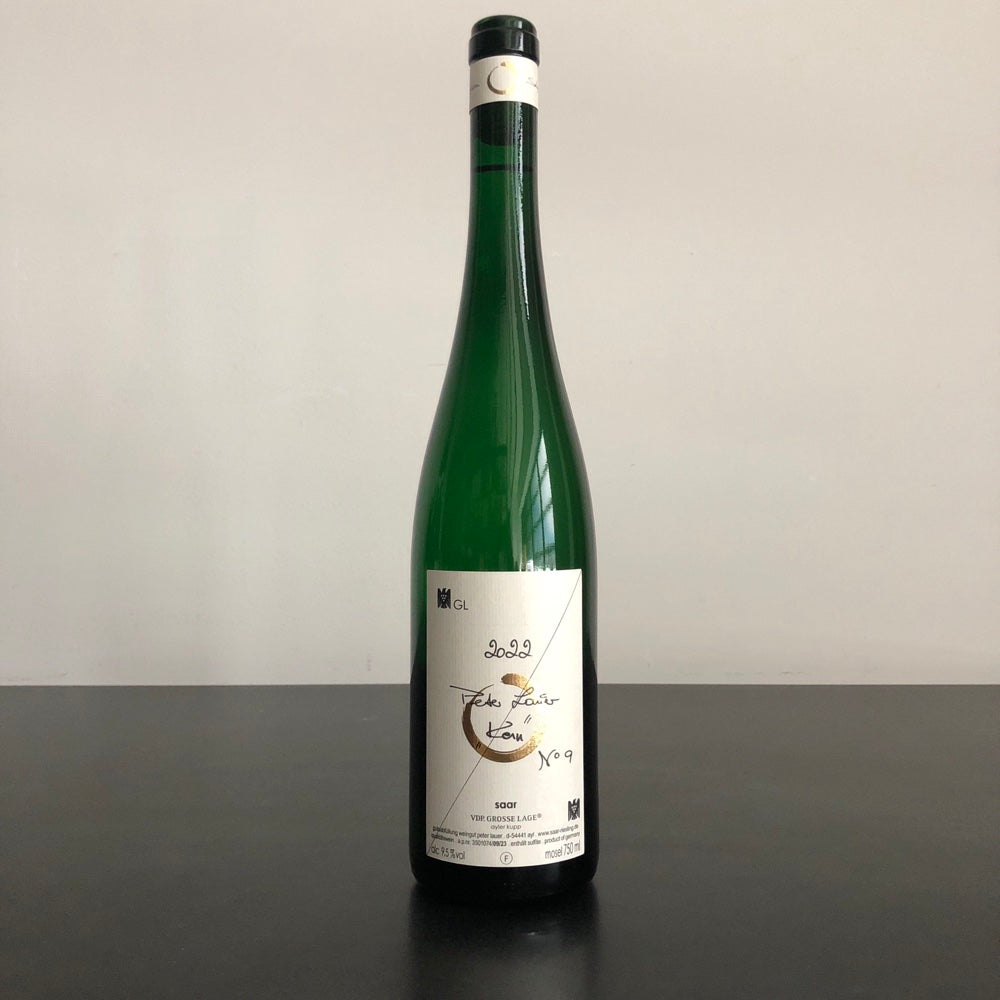 2022 Peter Lauer Riesling Grand Cru Kern Fass 9, Mosel, Germany
"Kern" is named after the 19th-century industrialist that cleared this more-western part of the Kupp; it is a small parcel that spans the entire top-to-bottom reach of the Kupp. Thus, for me, the wine always has something of the lift and rigor of "Stirn" and something of the depth of wines like "Neuenberg" and "Unterstenberg." The vines are old here, well over 70-years-old, so the wine has some stuffing. It is most often well in that off-dry style, yet, with Lauer, it's always about the balance. - vB

From Mosel Fine Wines, Issue No. 66: "The 2022er 'Kern' No. 9, as it is referred to in the central part of the label, is a fully off-dry wine (with 33 g/l of residual sugar) made from fruit picked in a complete cross section (bottom to top) of a prime south-west-facing old-vine parcel (called Kern) situated well into the side valley on the original Ayler Kupp hill. It offers a beautifully refined and herbal nose of wild spices, orange blossom, mint, lime, and white pepper, as well as slightly riper notes of vineyard peach candied grapefruit, and almond. The wine is superbly playful on the elegantly zesty and spicy palate. The finish proves energetic, refined, and straight. The after-taste is already dryish in style. This is a great just off-dry tasting Riesling."