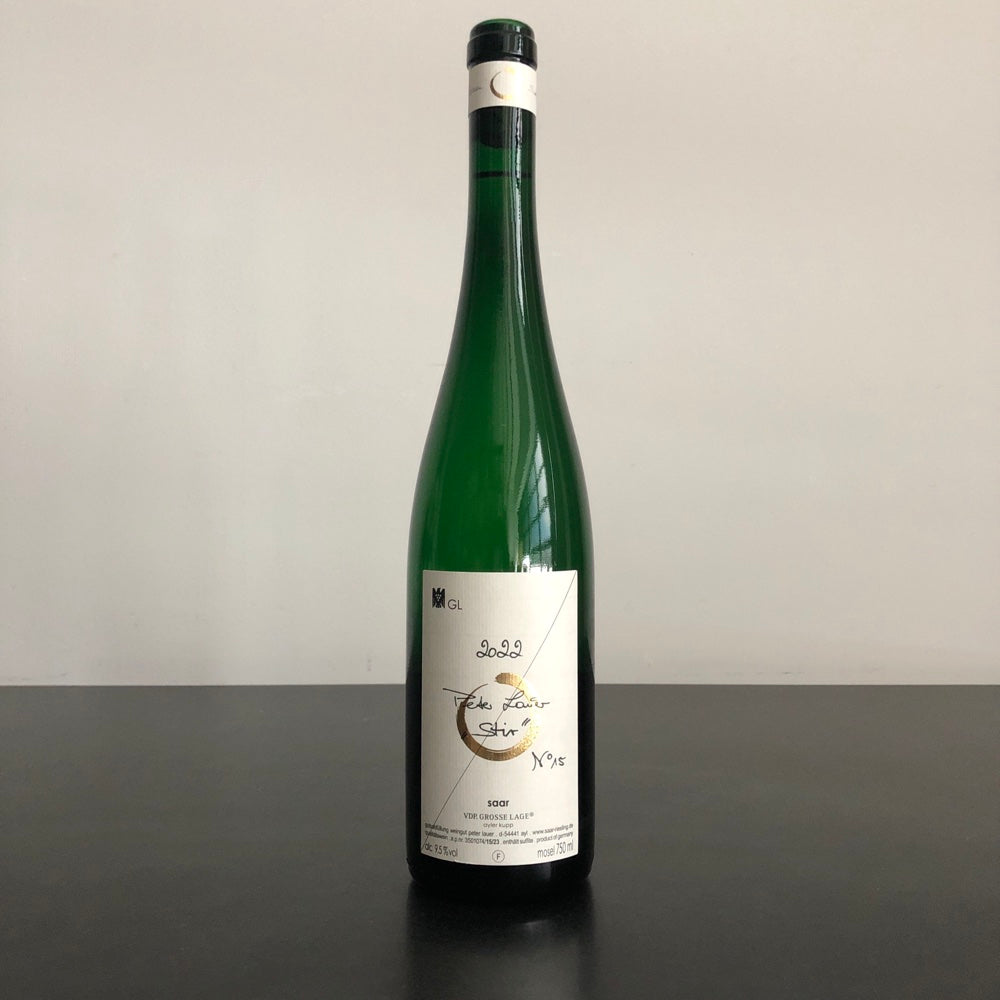 2022 Peter Lauer Riesling Stirn Fass 15, Mosel, Germany
For me, always one of Lauer's most angelic, soaring wines. Sourced from the top of the Kupp mountain, the vines here are battered by the wind and there is little soil and little water; it is a struggle up here. The wine, however, shows just a soaring tension, an amazing linearity. I love this damn wine. - vB

From Mosel Fine Wines, Issue No. 66:  "The 2022er 'Stirn' No.15, as it is referred to in the central part of the label, is a fully off-dry wine (with 36 g/l of residual sugar) made from fruit picked in the prime south-west-facing, upper-front part of the original Ayler Kupp hill. It reveals a fully aromatic and appealing nose of yellow fruits (pineapple, Conference pear, and quince), candied grapefruit, tangerine, green apple, anise, oriental spices, and smoke. The wine proves fully off dry on the palate as plenty of sweet and ripe fruits come through. The finish is structured and has more mineral elements with zesty and minty elements. This beautiful fully off-dry Riesling needs a few years to fully deliver."