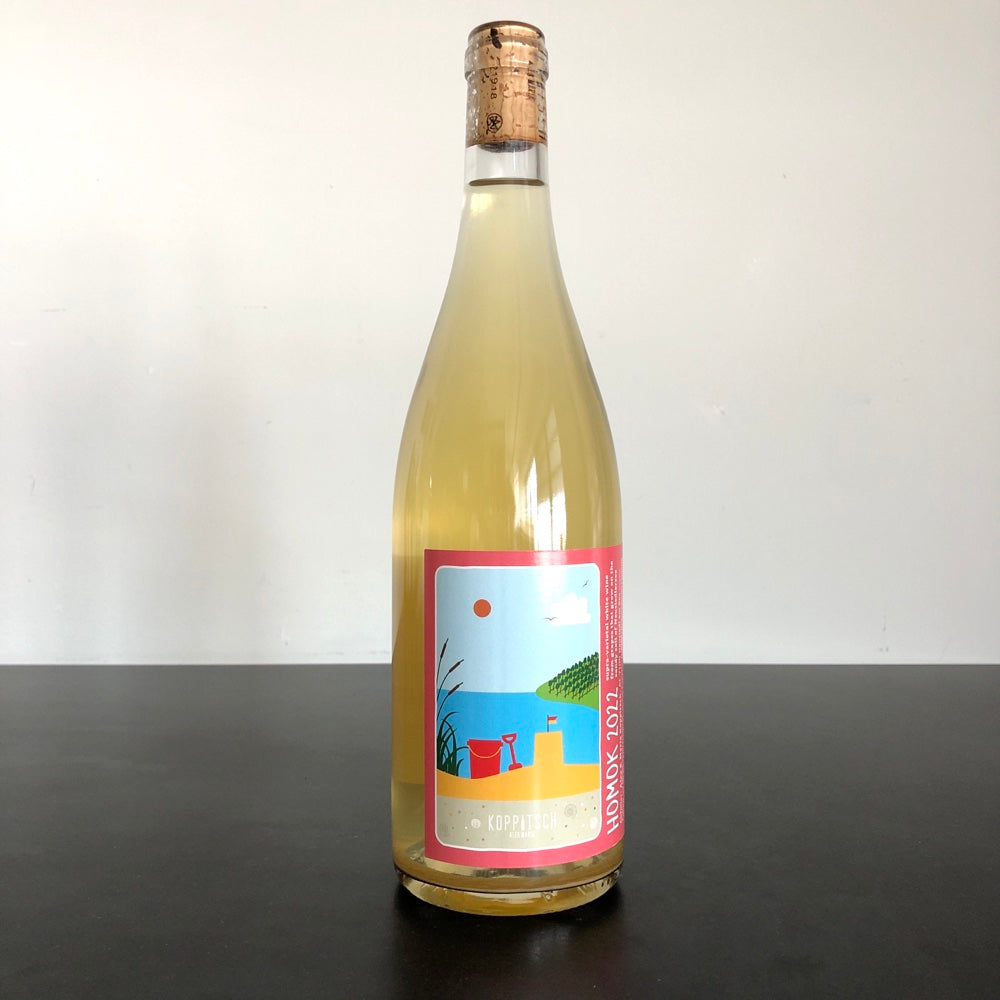 2022 Weingut Alexander Koppitsch 'Homok', Burgenland, Austria
Homok means "sand" in Hungarian, symbolizing both the type of soil that this wine is born from and the important historical role of Hungarian culture in this border region.
Vineyard: Seefeld. A flat, dry and very windy 1.74ha plot in the west of Neusiedl am See, the last bits of solid land before the marshes of the lake. This location means that the grapes grow very intense aromas. Vines planted between 1978 and 2018.
Grapes: roughly 40% Grüner Veltliner, 40% Weissburgunder, 20% Sauvignon Blanc 
Cellar: all grapes are hand-picked and processed as whole bunches in the old
screw press. No additives, no temperature control at any stage of winemaking. Juice goes straight into stainless steel + large acacia + oak barrels (2000L) + fiberglass tanks. All vats are racked once before the spontaneous fermentation kicks in. All 3 varietals (Grüner + Weissburgunder + Sauvignon Blanc) were mostly co-fermented. Everything aged on gross lees for 6 months without any additives. Bottled unfined, unfiltered, no SO2 addition since the 2020 vintage.
Personality: easy breezy with nice energy coming from the old vines. The holiday feel depicted on the label (imagine standing at the vineyard site & looking at the lake) continues inside the bottle as well – think sun, mango, citrus, and careless fun.
-Importer's note