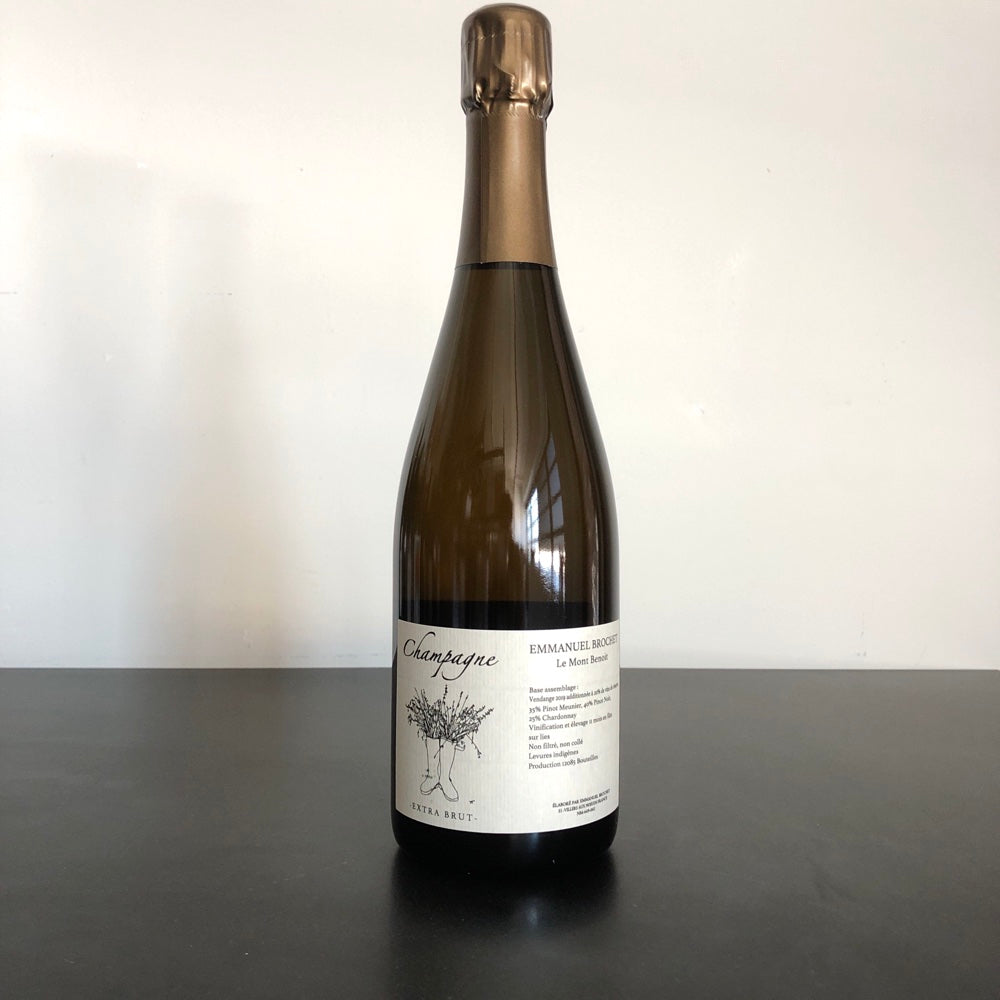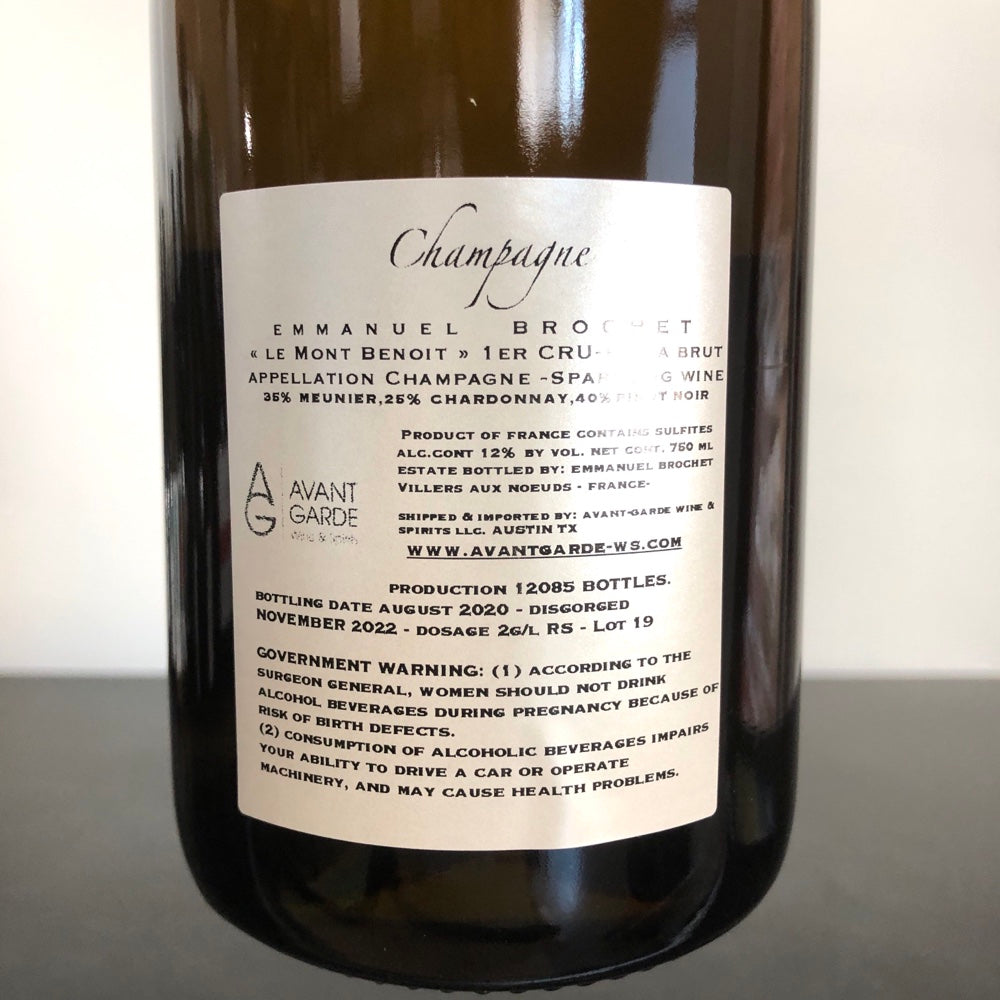 Emmanuel Brochet Le Mont Benoit Premier Cru Extra Brut Champagne, France (R19)
All from harvest 2019, blend of 35% Pinot Meunier, 40% Pinot Noir, 25% Chardonnay, 11 months in barrels on the lees, native Yeats fermentation full Malo, unfiltered or fined. Bottled in August 2020 and disgorged in  November 2021 with 2g/l.
Specs
Country

France

Region

Champagne

Style

Sparkling Wine, Champagne Method

Producer

Emmanuel Brochet

Farming Practices

Organic

Grapes

Chardonnay, Pinot Meunier, Pinot Noir

Food Pairings

Stinky Cheese, Roast White Meats, White Sauce, Fried Food, Aperitif

Characteristics

Icon, Flexes w/ Food, Grower Champagne, Champagne Method, Dressed to Impress
This item is not eligible for discount.