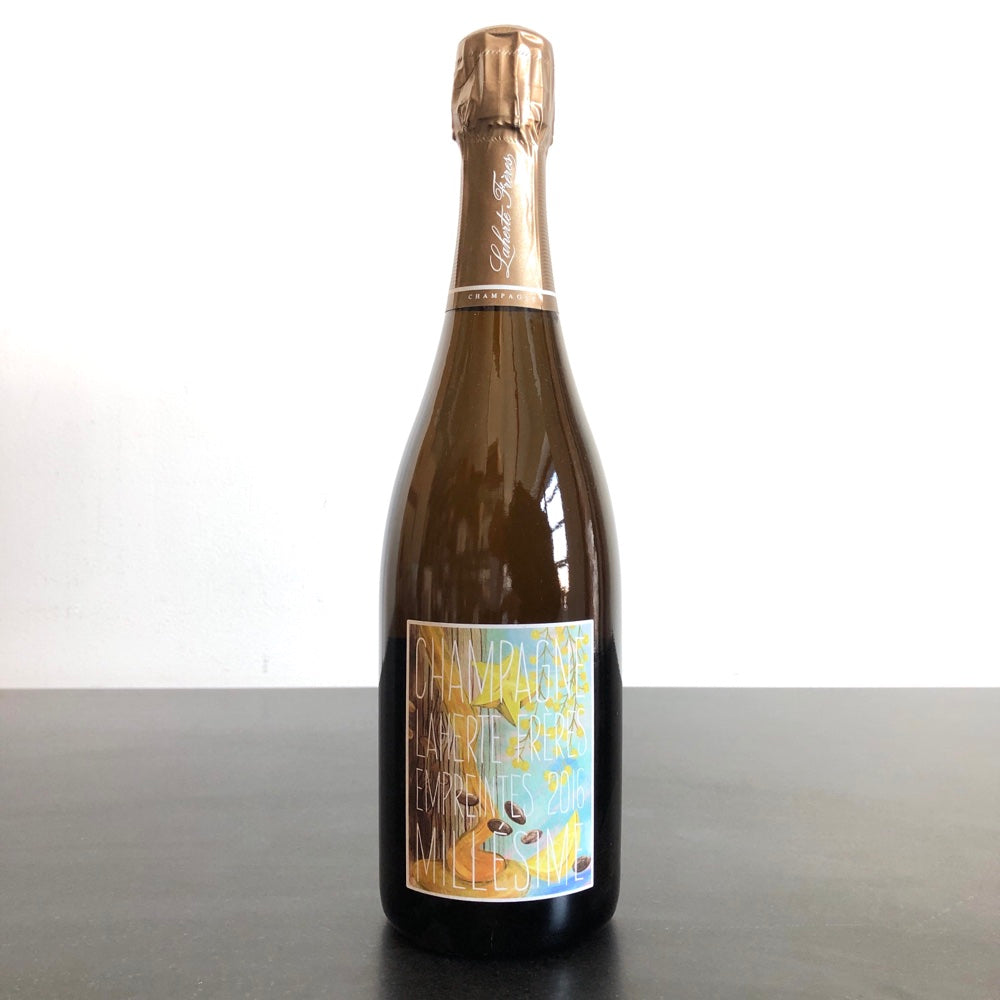 2016 Laherte Freres Les Empreintes Brut Nature Champagne, France
VINEYARD: 50% Chardonnay (1/3 of Chardonnay muscaté) from vines in Les Chemins d'Epernay, which were planted in 1957. 50% Pinot Noir from vines in Les Rouges Maisons, which were planted in 1983.

SOIL: Les Chemins d'Epernay has cay soils with a lsilt stratum in surface and a chalky subsoil, whereas Les Rouges Maisons has deeo clay topsoil with flint, schist and a chalk subsoil.

VITICULTURE: Vineyards are farmed organically, soils are worked (sometimes with a horse).

VINIFICATION: Grapes are picked up by hand when fully ripen, then traditional pressing. Natural alcoholic fermentation in barrels from Burgundy (aged of 10 years minimum). No malolactic fermentation.

AGING: 6 months of barrel ageing with regular stirring of the lees.

Specs
Country

France

Region

Champagne

Style

Sparkling Wine, Champagne Method

Producer

Laherte Frères

Farming Practices

Organic, Biodynamic

Grapes

Pinot Noir, Chardonnay

Food Pairings

White Sauce, Crunchy Greens, Fried Food, Aperitif

Characteristics

Flexes w/ Food, Grower Champagne, Dressed to Impress, Fresh Rosé, Bright and Fresh
This item is not eligible for discount.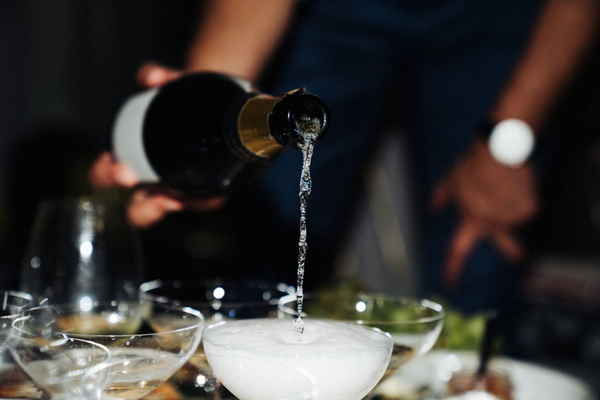 AS SEEN IN...
Grower Champagne
As our hearts swell with joy this time of year, so does our collection of grower Champagne–more dynamic and avant-garde with every vintage.
Read More