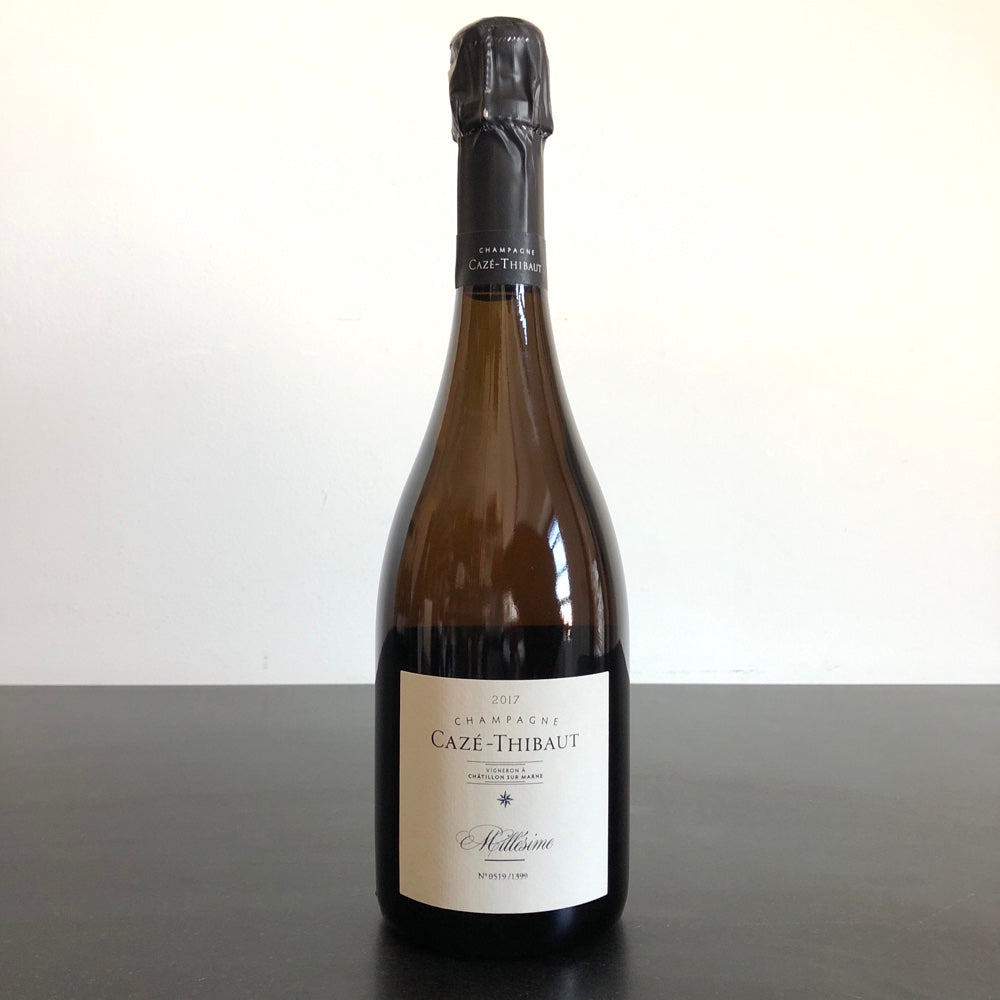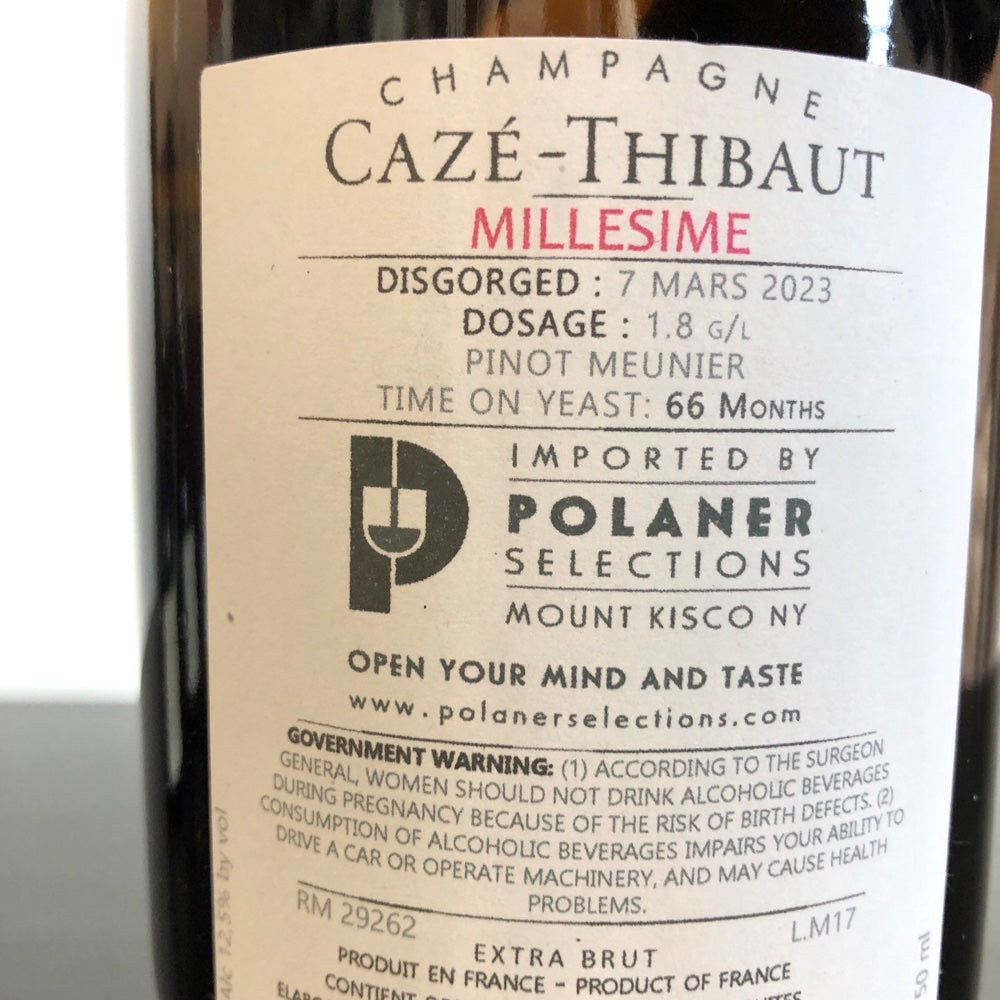 2017 Caze-Thibaut Blanc De Noir Millesime, Champagne, France
VARIETAL: Pinot Meunier

ORGANIC: Certified

SOIL: Clay limestone

VITICULTURE: Parcels are worked without the use of any herbicides or pesticides. Fabien "scratches" or hoes the soils preferring to minimally disrupt the soil structure and plant life. From pruning to harvesting all vineyard work is done by hand and each parcel is harvested separately. Harvesting occurs when the grapes are at optimal ripeness.