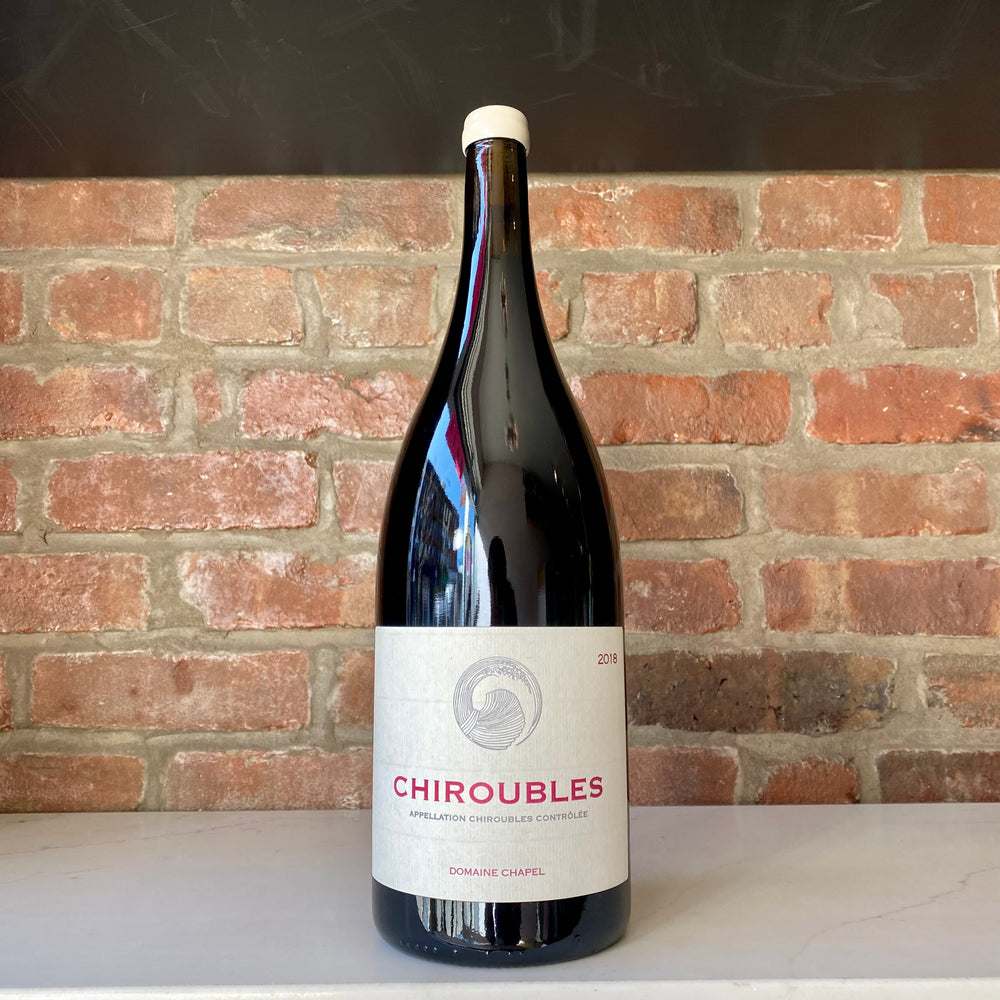 2018 Domaine Chapel Chiroubles 1.5L Magnum, Beaujolais, France
In January of 2018, David and Michele began working 2 hectares of vines in the Beaujolais Cru of Chiroubles. The wine is an assemblage of two high altitude (average 400 meters), steeply-sloped parcels: Saint-Roch & Poullet. Each parcel is about 1 hectare in size, each east-facing and planted to high density, gobelet trained vines. The land is worked organically and by hand. The average vine age of Saint-Roch is 55 years, and Poullet varies between 40 & 60 years old. The bedrock is granite and the soil is a blend of pink granite, sandstone and weathered rock fragments. 2018 is the first release.
The whole cluster bunches go through a semi-carbonic maceration with their indigenous yeasts. The grapes fermented as whole berries for 3 weeks before being pressed. The 2018 had thick skins and small berries due to a proportion of millerandage in the Saint-Roch parcel, resulting in a darker juice. The wine was aged for 8 months in cuve and bottled unfiltered.