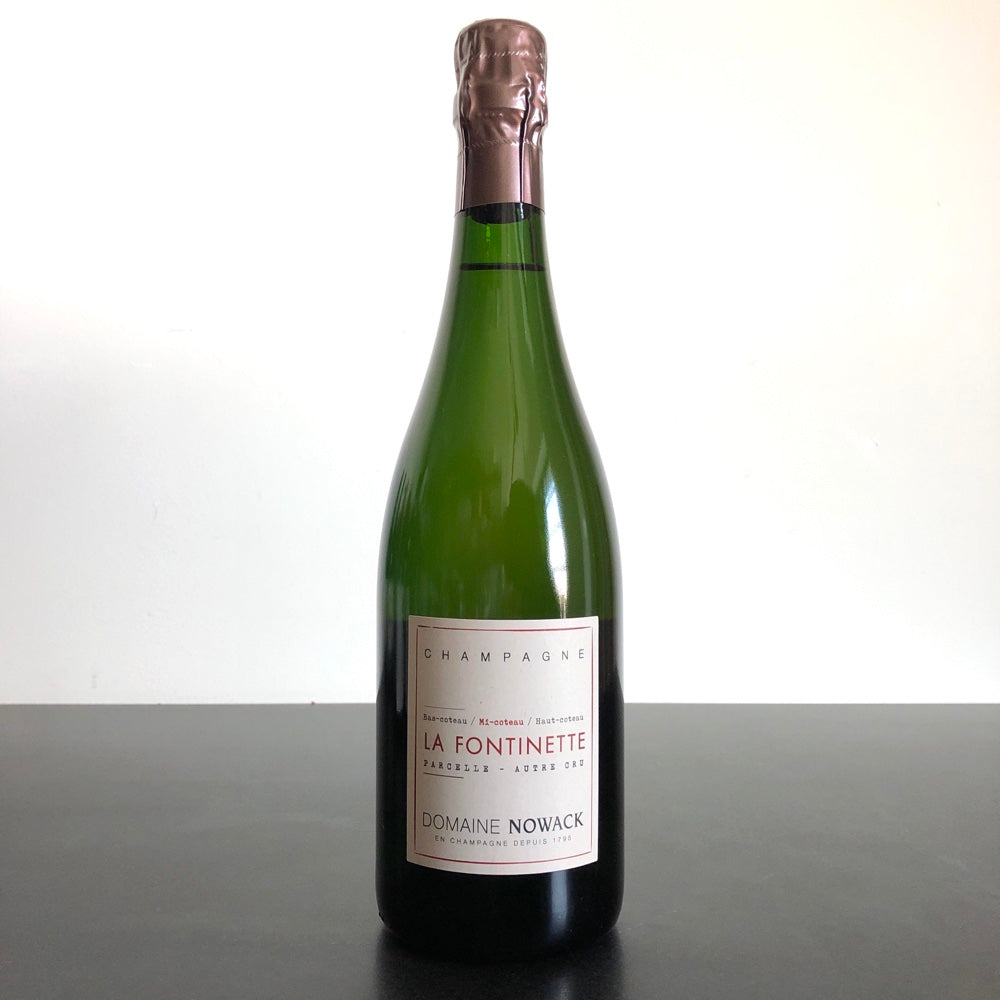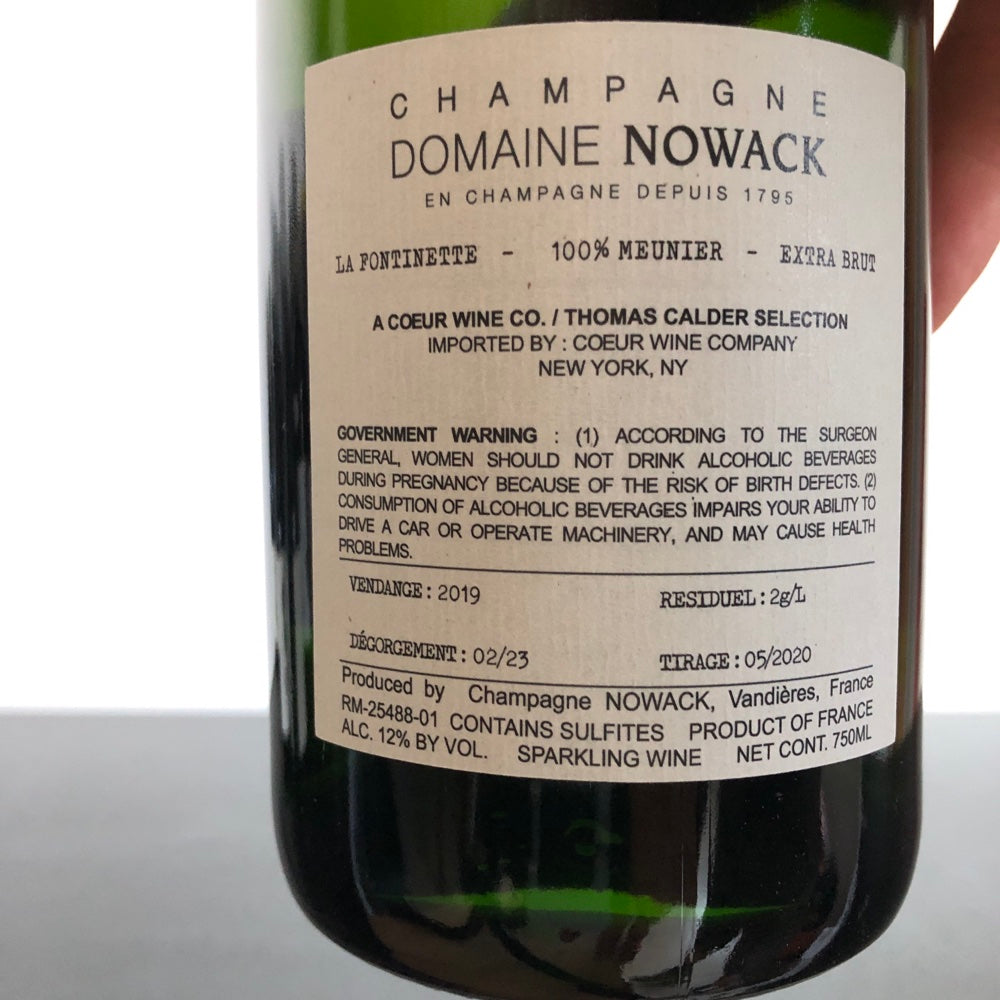 2019 Domaine Nowack 'La Fontinette' Meunier Extra Brut Champagne, France
Located in the middle altitude slopes of Vandieres (Mi-Coteau). The vines were planted in 1965. The soils is brown sand & clay with marine subsoil (about 1.5-2 meters under the surface) and the exposure is southwest at 100-120 meters above sea level. Spontaneous fermentation in a combination of small oak barrels and stainless steel. Ageing in small oak barrels for the vin clair. The vin clair is not chaptalized, fined, filtered, or cold stabilized and naturally goes through malo on its own in the Spring. Biodynamic. 
Specs
Country

France

Region

Champagne

Appellation

Vallée de la Marne

Style

Sparkling Wine, Champagne Method

Producer

Nowack

Farming Practices

Organic, Biodynamic

Grapes

Pinot Meunier

Food Pairings

Stinky Cheese, Roast White Meats, Braised Things, White Sauce, Fried Food

Characteristics

Wild Side, Grower Champagne, Champagne Method, Dressed to Impress, Big Power
This item is not eligible for discount.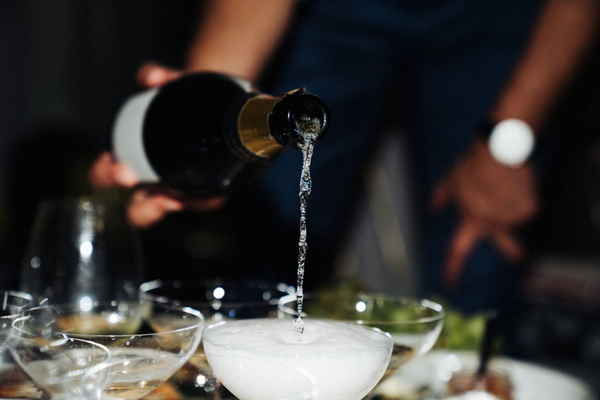 AS SEEN IN...
Grower Champagne
As our hearts swell with joy this time of year, so does our collection of grower Champagne–more dynamic and avant-garde with every vintage.
Read More