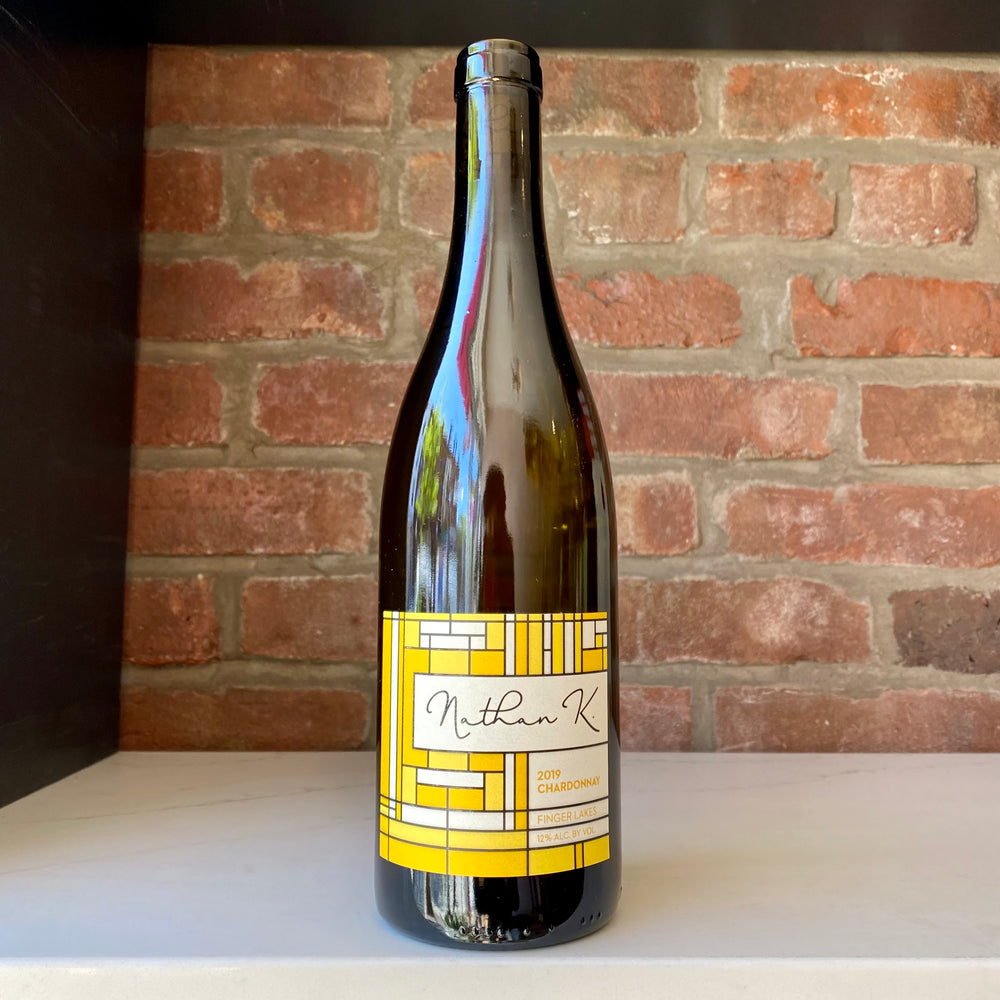 2019 Nathan Kendall 'Nathan K.' Chardonnay Finger Lakes, USA
N. Kendall wines was founded in 2011 by Finger Lakes native Nathan Kendall. He is an internationally trained Winemaker who has experience in Sonoma, Willamette Valley, Waipara (NZ), Adelaide Hills (AUS), and Mosel (GER), although the plan was always to return to the shores of Seneca Lake. His passion is to create wines in an old world style using quality grapes and minimal intervention.
Having traveled throughout the world focusing on cool climate regions and varietals, the Winemaker's focus is on Riesling and Pinot noir. All lots are carefully sorted, and the pristine fruit then undergoes long spontaneous fermentations. Post fermentation, the wine ages for months on the gross lees to enhance the texture. Wines are then carefully racked, never fined, and gently filtered before bottling. The bottled wines then receive 2-3 years of bottle age to evolve and achieve the best possible expression of the Finger Lakes.