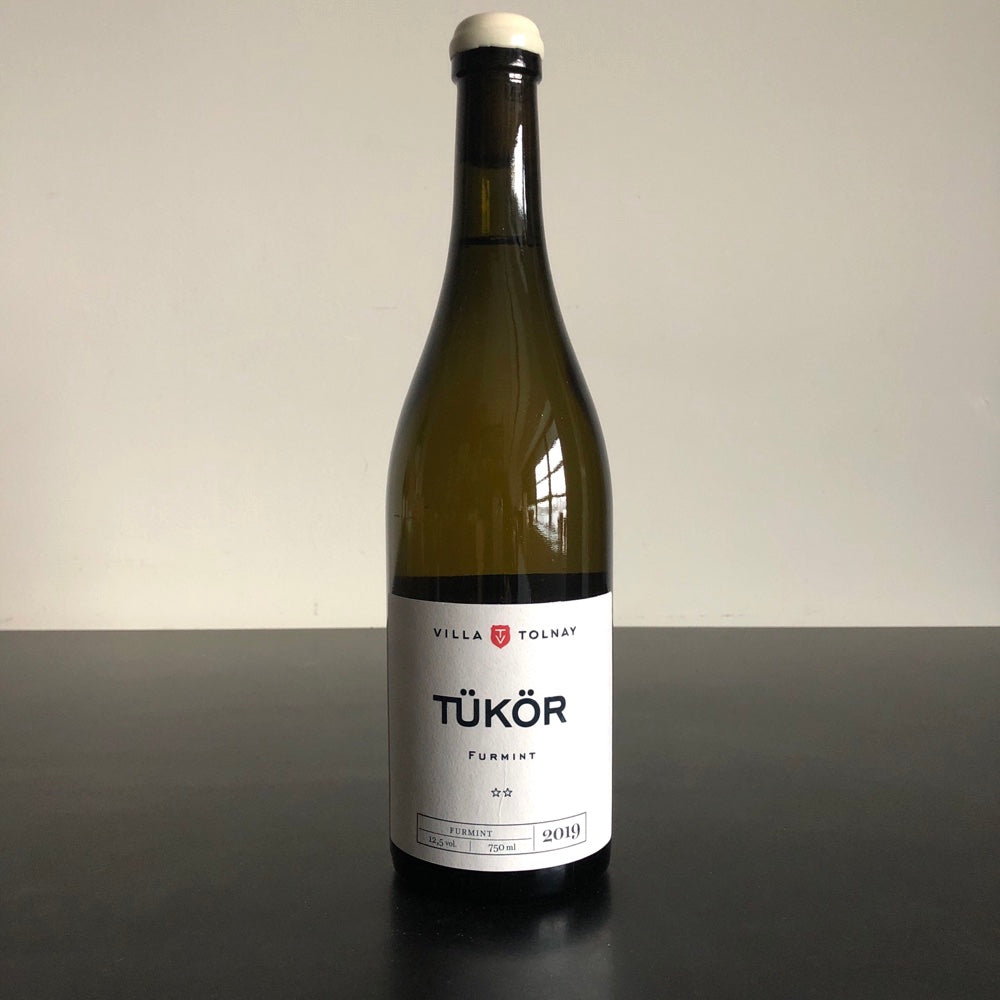 2019 Villa Tolnay Tükör Furmint, Badacsony, Hungary
Villa Tolnay is located at the foot of the volcanic Csobánc hill, on the northern shore of Lake Balaton  in western Hungary. The ancient volcanic soils and primeval sediments of the former Pannonian Sea  give the wines an unmistakably volcanic expression, with distinctive minerality and vibrant acidity.  The winery was founded in 2004, and today is comprised of 25 hectares on and around Csobánc. 
We love to compare the different expressions of Furmint from all around Hungary. The Tükör  ("Mirror") Furmint from Csobánc is named "Tükör" because of the way it mirrors the terroir that it  emerges from. Herbal and juicy, with white flowers, peach, and basalt minerals on the nose, with  green herbs and citrus fruits on the palate. Great acidity and a long finis
Varietals: 100% Furmint. 
Soil and estate: The Furmint grapes come from the vineyards directly above the winery on Csobánc hill.  The soils are volcanic and intensely rocky, with clay, sand, basalt, and ancient Pannonian sea  sedimentation. 
Fermentation: After destemming and a quick press, the wine was spontaneously fermented with native  yeasts in 1200 L oval-shaped Stockinger oak barrels. Fermentation was on the lees. The wine was then  aged for an additional 9 months.  
Aging: Aged on the lees for 9 months in 1200 L Stockinger oak barrels.  
Other details: Very low sulfites added. Certified organic farming, unfined and vegan. 
Technical data: 
Sulphur dioxide at bottling (free/total in mg/L): 16/79 

PH: 3.11 

Acid (g/L): 7.1 

C6 sugars (g/L): 1.2 

Alcohol percentage: 12.64%