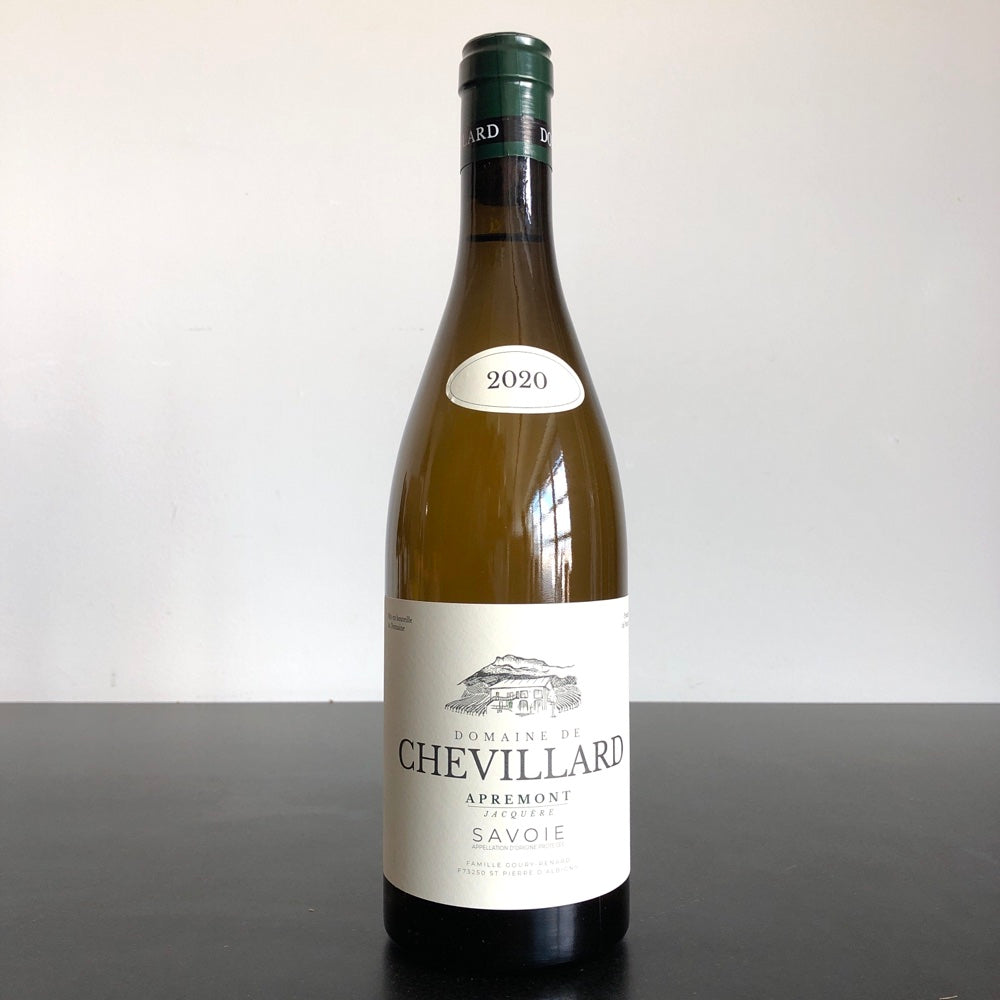 2020 Domaine de Chevillard Jacquere Apremont, Savoie, France
Fruit is pressed in an antique Coquillard press purchased from Champagne. Juice goes
directly to old barrel for primary fermentation, malo and aging. Winemaking is reductive with very little to no racking. No batonnage. Very low SO2 at bottling – the goal is 10 to 15 PPM total.