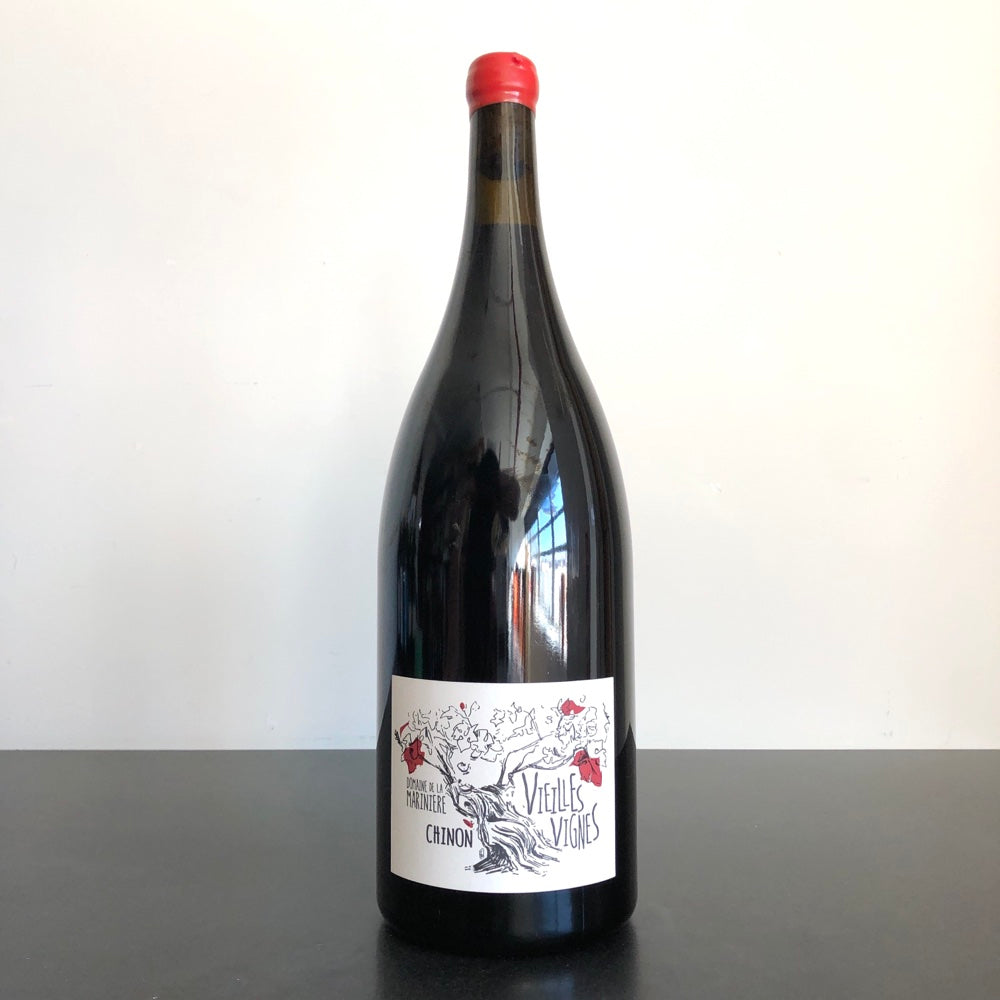 2020 Domaine de la Mariniere Chinon Vieilles Vignes 1.5L Magnum, Loire Valley, France
A selection of the estate wine's oldest vines. '20 is a pliant, impressive wine. 
The Domaine de la Marinière, situated in Panzoult on the eastern edge of Chinon, has been farmed by the Desbourdes family since 1965. The land here was initially used as a true, polycultural farm, raising animals and growing cereal grains in addition to grapes. Renaud Desbourdes returned to help his father in the 1980s, turning the focus to grape growing and winemaking and expanding the vineyard plantings, and eventually took full control of the domaine in 1999 when his father retired. Today, Renaud's son, Boris, has joined his father full-time, and is helping to take this traditional family domaine into the next generation. Boris initially became passionate about organic farming after working with Vincent Laval in Champagne, and upon his return, he immediately transitioned his family's vineyards to organics (certified in 2018). The 15ha of vines average 30 years old (with some old parcels having been planted in the '50s and '60s) and are planted on a mix of gravelly sand and limestone soils on the hillsides. In addition to the increased focus on farming, Boris has introduced hand-harvesting and the use of native yeast for fermentations. The result of all of this work is a set of wines that are at the forefront of a modern approach to classic Chinon, combining the best of old traditions with youthful energy. The wines range from fresh and gulpable to intense and age-worthy, and we are confident they will soon be considered new classics in the region.