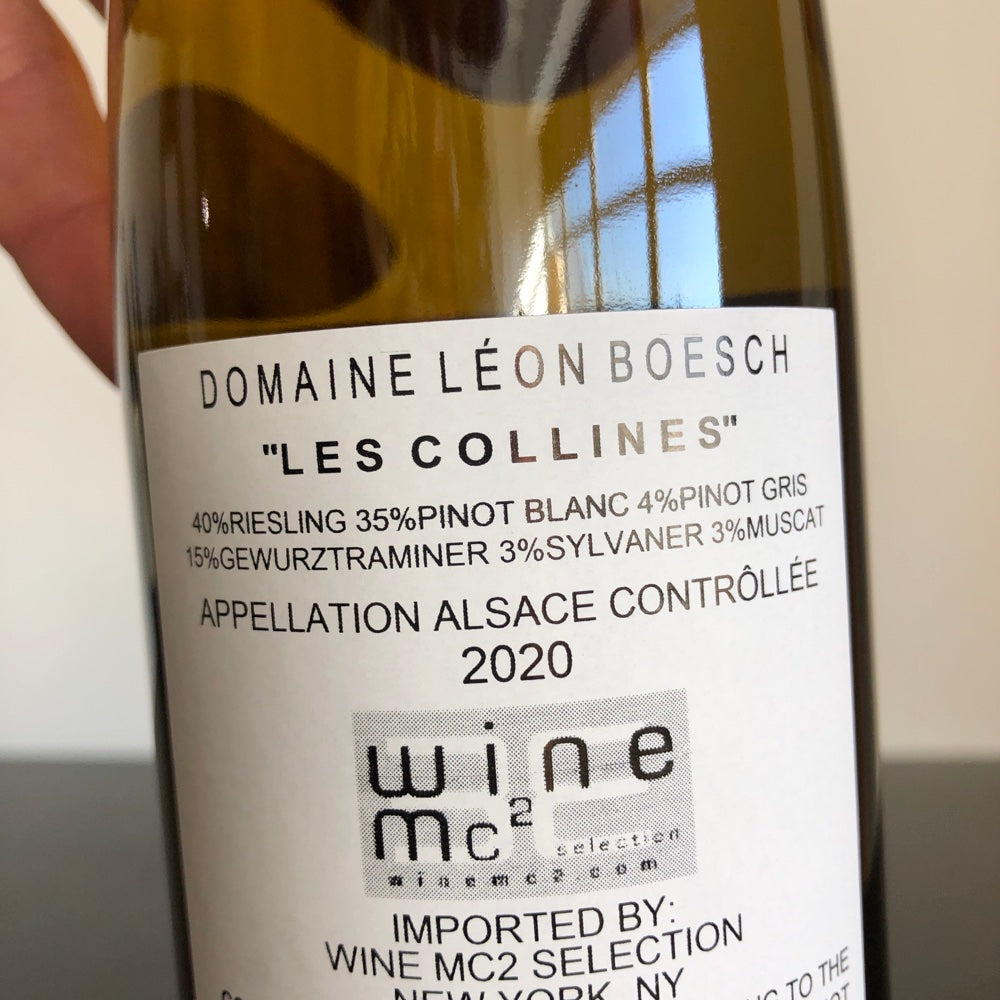 2020 Domaine Leon Boesch 'Les Collines' Edelzwicker, Alsace, France
Domaine Leon Boesch is located in the commune of Westhalten, in the heart of the Ballons des Vosges nature reserve. 11 generations of winemakers have upheld the tradition of producing fine Alsace wines, and today Gerard and Matthew (Father and Son) continue to create fantastic award winning wines. The door of woven straw that adorns the wine labels is there to remind them of their roots in the Noble Valley.
The vineyards cover 14.5 hectares of which 2.7 are in the Grand Cru Zinnkoepflé, 1.6 in the Clos Zwingel and 4 in Breitenberg. With all the names and major Alsatian wines covered (Riesling, Muscat, Pinot, Sylvaner, Gewurztraminer and Riesling).
Since 2000 the domaine have maintained a Biodynamic certification for their organically produced wines which only strengthens the original traditions laid down generations ago. The French ECOCERT certification (Equivelent of the UK Organic producer certificate) means all the grapes now produced by Domaine Leon Boesch are grown without the use of chemicals. In 2010 the domaine expanded and added a new underground cellar fashioned from natural materials where the white wines are now stored in old oak tuns and the red wines in barrels. 
The Edelzwicker is 40% riesling, 35% pinot blanc, %15 gewurztraminer, 4% pinot gris, 3% sylvaner, 3% muscat. The result reads like Grand Cru riesling.