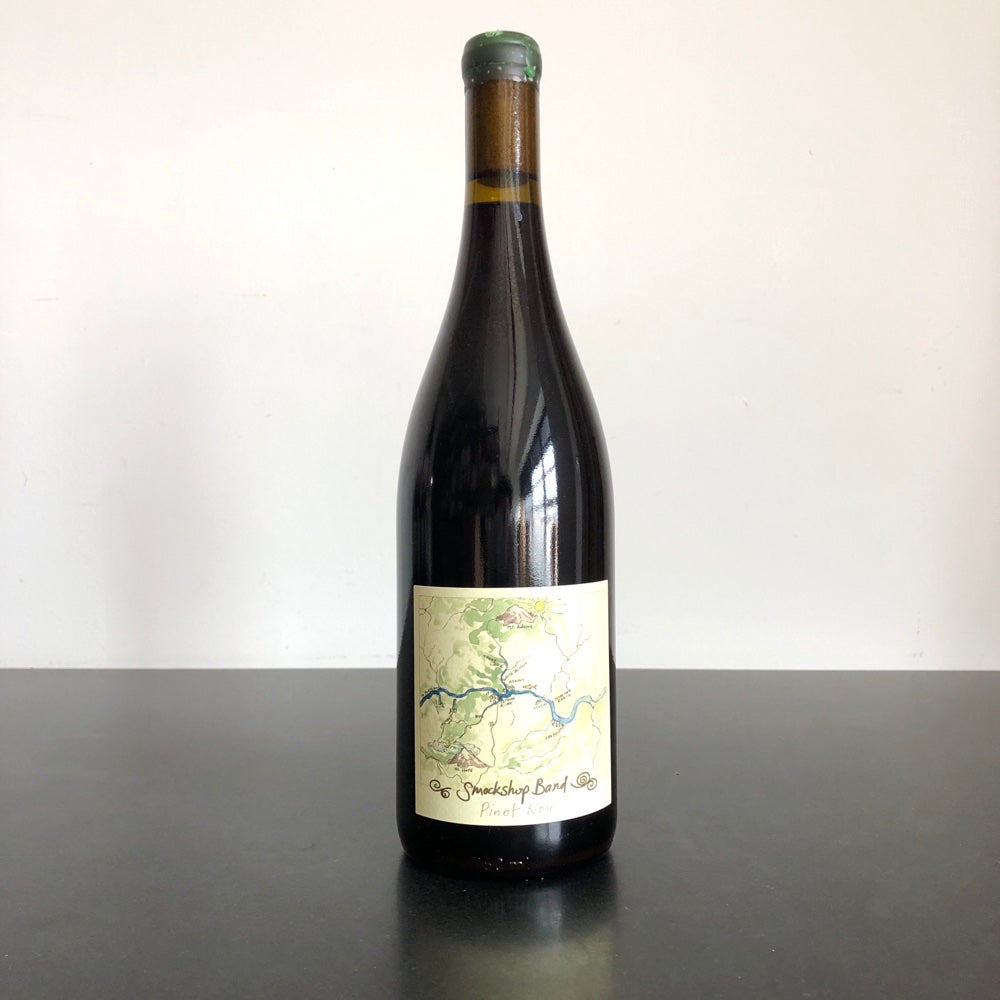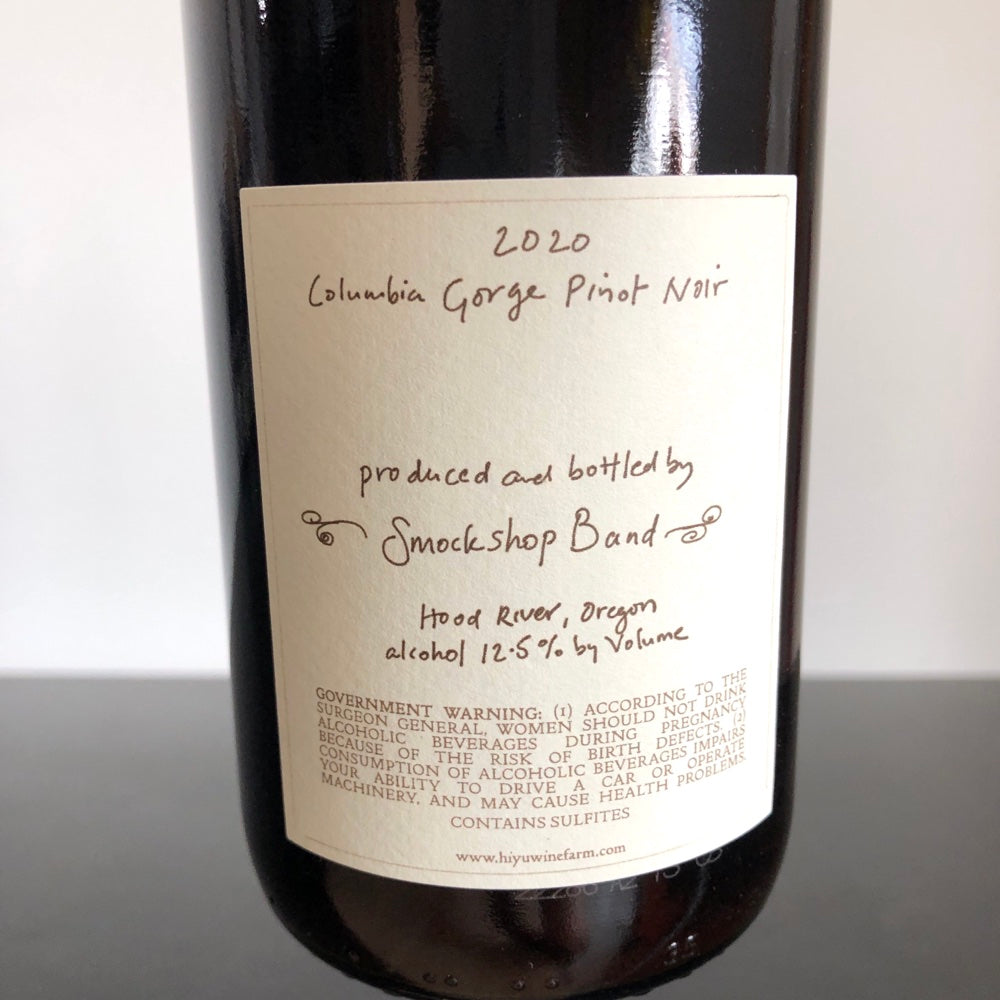 2020 Hiyu Wine Farm Smockshop Band 'Spring Ephemeral' Pinot Noir, Hood River County, USA
Smockshop Band is always an experimental cuvée. Each year Nate and crew take on the challenge of making a wine in a way they never have. While wines from Tzum and Hiyu are bottled from small, distinct fields within vineyards, Smockshop Band wines are blends of grapes from different sites, and envisioned as accessible introductions to the beauty of the Columbia Gorge.

The 2020 Smock Shop Band is a blend of eight barrels from all three parcels where they grow Pinot Noir (Oak Ridge, Elder and Hiyu). It was fermented entirely with whole clusters in open top vats, and aged for two years on the lees in old barriques.