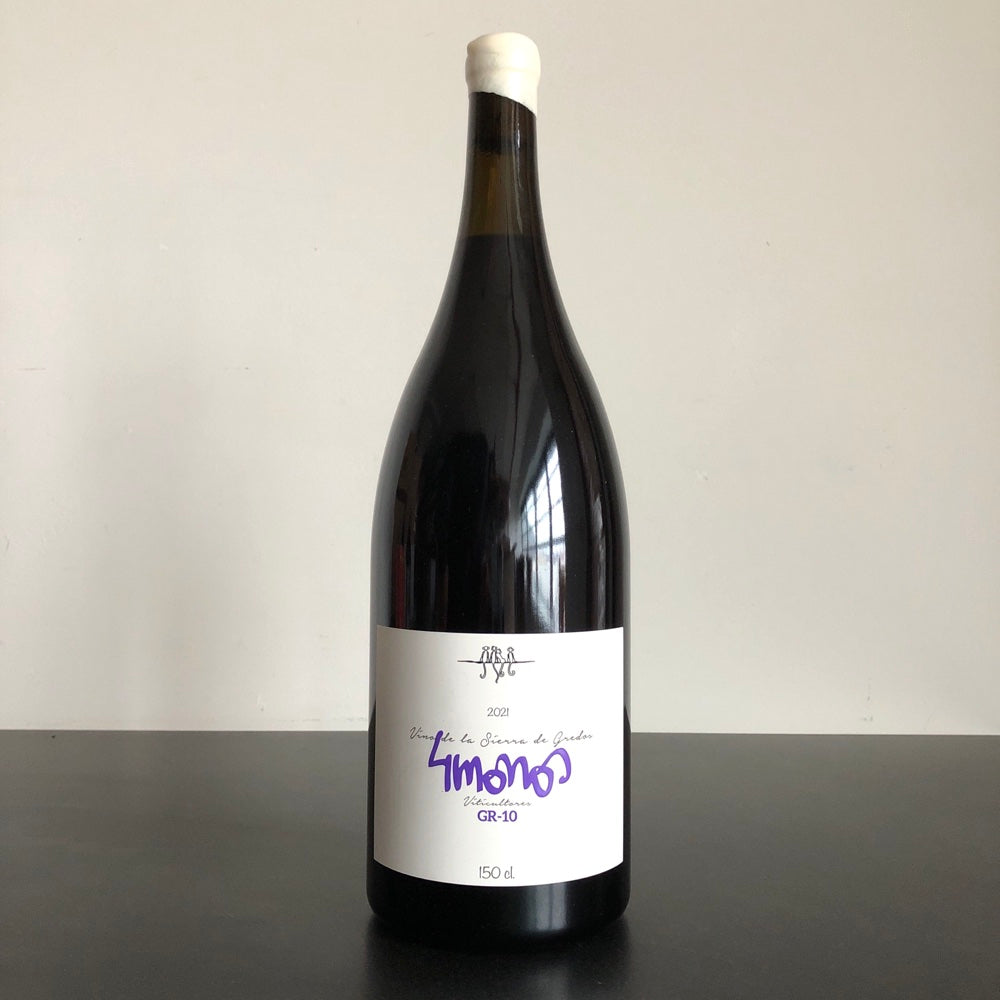 2021 4 Monos Viticultures 'GR-10' Tinto 1.5L Magnum, Sierra de Gredos, Madrid, Spain
Origin: Cadalso de Los Vidrios and San Martín de Valdeiglesias , Sierra de Gredos, Madrid.
Varieties: About 90% Garnacha, with a small amount of Cariñena and Syrah.
Vineyard: From several plots of organically farmed vines of a range of ages (the Garnacha vines are the oldest, ranging up to 100 years of age) planted on sandy granitic soils at 700 - 830m elevation.
Vinification Method: The grapes were harvested by hand and largely kept whole -cluster (less than 5% of grapes destemmed) to ferment and macerate in stainless -steel and concrete for 15 to 21 days. After fermentation completed, the wine was pressed with a vertical press into old French oak barrels of various sizes to rest. Bottled with a light clarification, no filtration, and a small addition of SO 2.
Properties
Alcohol: 14%
Total Sulfur: less than 60 mg/L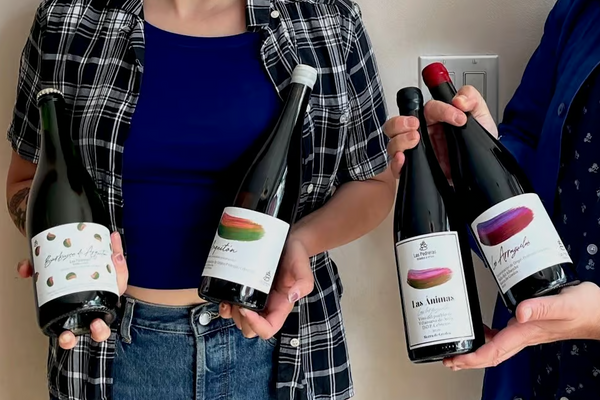 AS SEEN IN...
Where Garnacha Meets Freshness: Las Pedreras
Every once in a while we taste a wine that stops us dead in our tracks and forces us to rethink our assumptions about a certain grape or region.
Read More