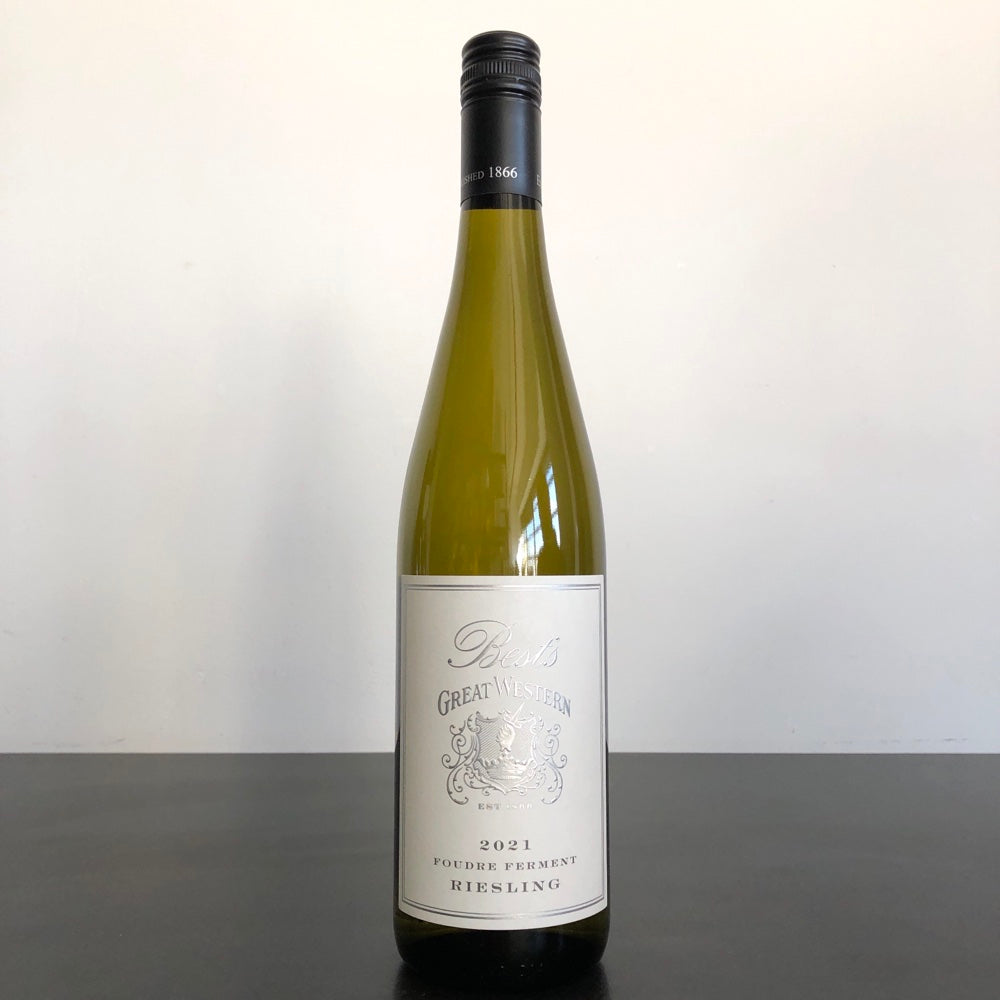 2021 Best's Great Western 'Foudre Ferment', Great Western, Australia
The 2012 was the inaugural wine of this style from Best's. The aromatic juice is given extended skin contact then wild fermented in a large French oak foudre made by the famous cooper Marc Grenier. The resultant wine exhibits both the complexities of a barrel ferment and spontaneous fermentation without the overt oak flavour, due to the large size and subtlety of the foudre.
This wine is a representation of another facet of Riesling's charms. Displaying complex aromatic honeyed richness with texture and acidity to balance, it is the ideal accompaniment to stinky creamy cheeses.