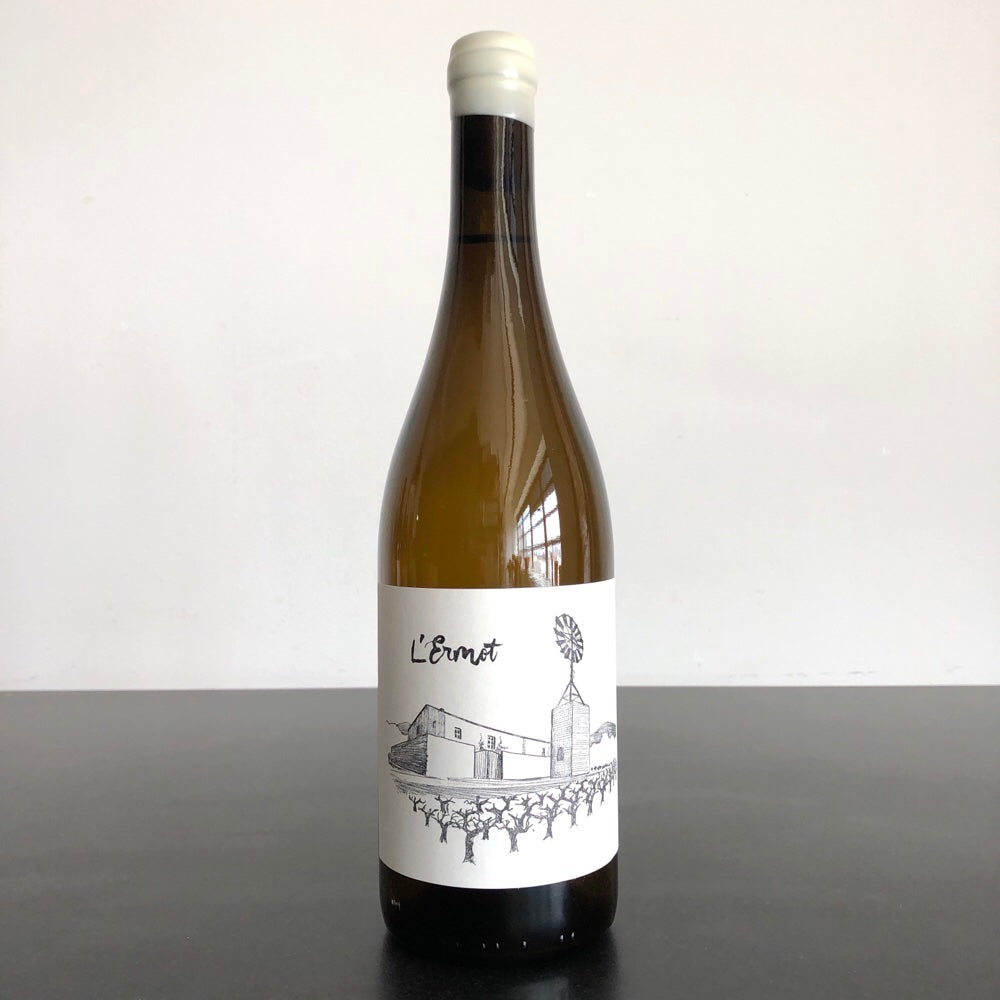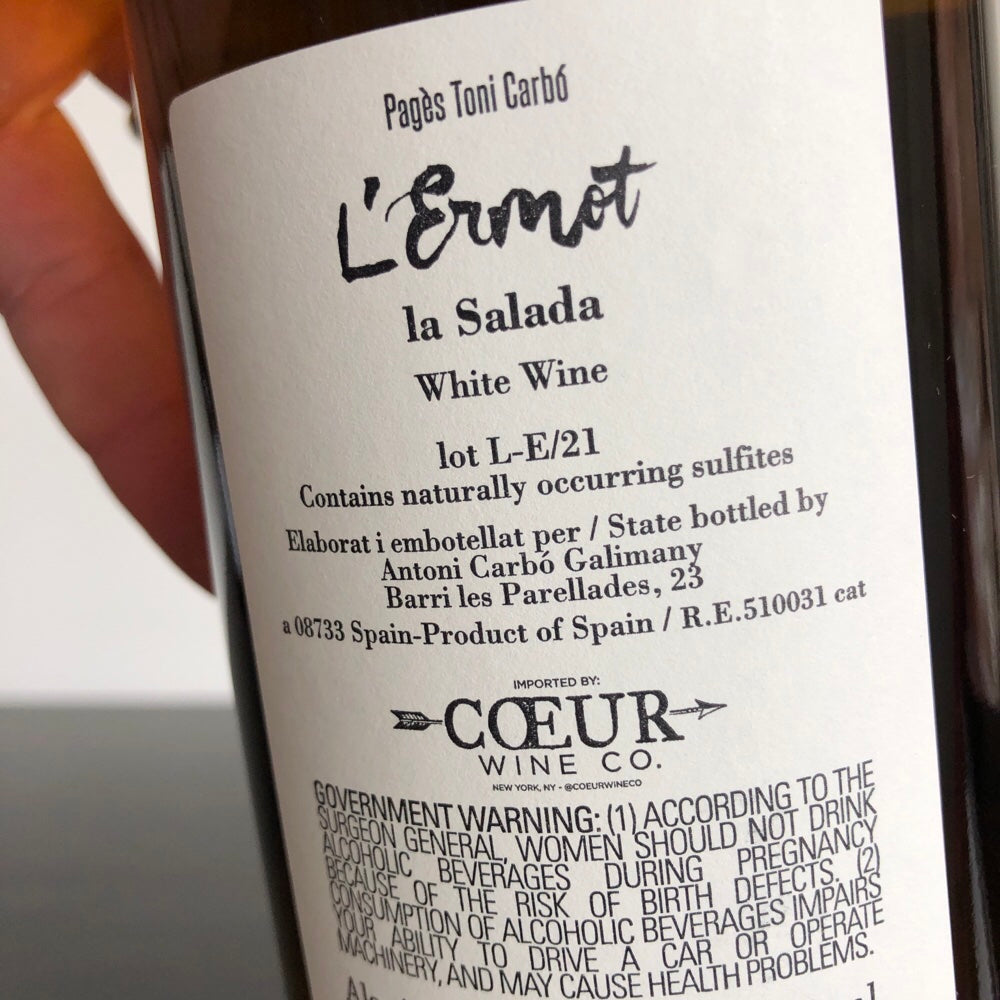 2021 Celler La Salada 'L'Ermot' Catalonia, Spain
Biodynamic. 100% Macabeu. L'Ermot typically is made from a special 1ha, 80 year-old parcel planted on clay-calcaire in 1942, done with green cover since 2008. However, in 2020, due to serious mildew, and in '21 year due to severe drought, the L'Ermot vineyard was blended with another single-vineyard parcel of Macabeu called Gana, immediately next to Toni's house—Gana was planted 1965 on sandy loam, done with green cover since 2014. Both heritage vineyards give naturally low yields and very small, concentrated grapes. Given this concentration, L'Ermot is always made direct press, but in '21 due to the drought, and seeing as many of the fermentations at La Salada had been difficult, this wine had 24 hours of skin maceration before ferment to try to obtain more yeast from the skins. The Macabeu from both plots was then pressed, co-fermenting in a stainless steel tank and remained there until bottling. Unfined, unfiltered, zero SO2 added. Softly aromatic, citrus blossom and salt wash. A delicate expression of this aromatic variety.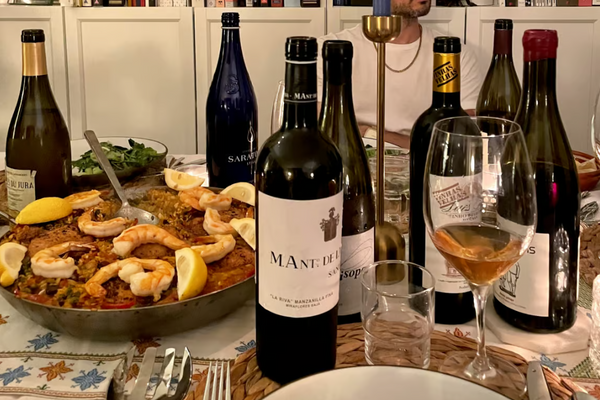 AS SEEN IN...
Our Go-To Paella Recipe
There are a Gran Reserva sized amount of recipes out there but we opt for the simple and thoughtful NYTIMES take HERE. And, because we can't help switching a few things around, here's our adapted recipe.
Read More