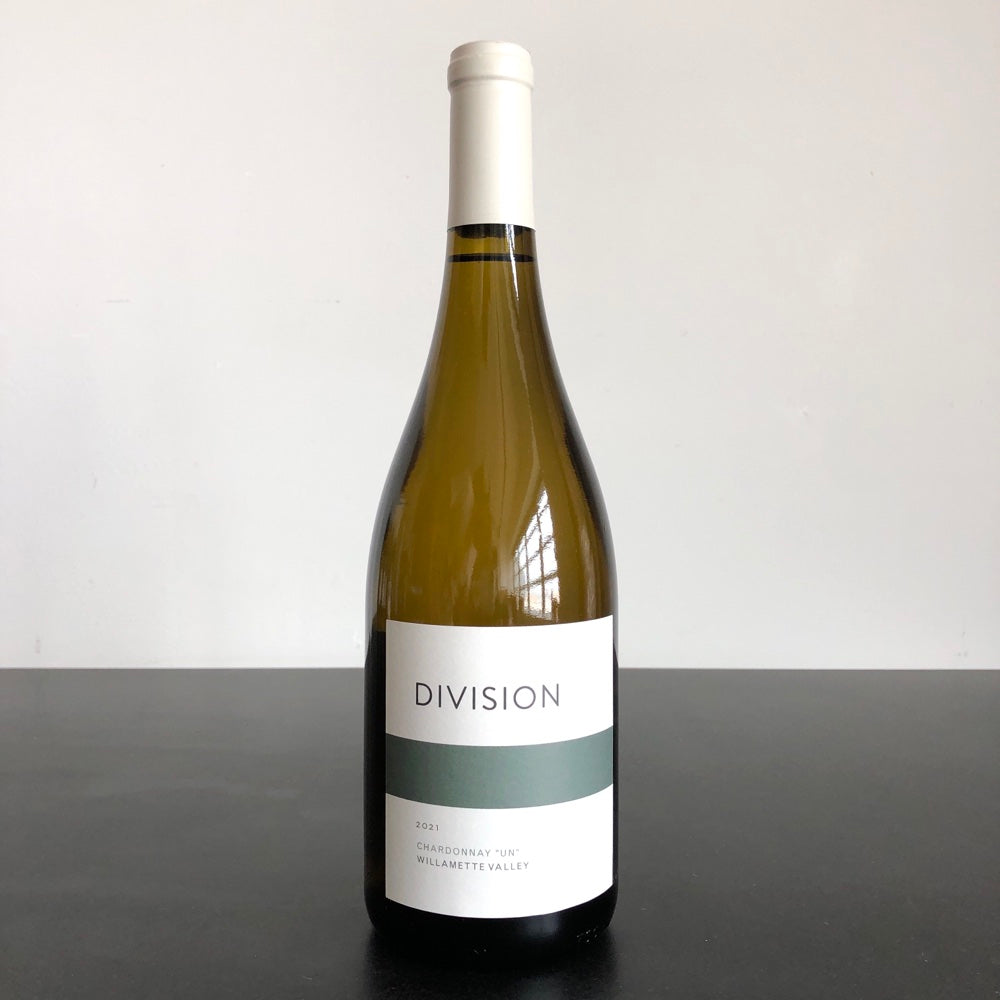 2021 Division Winemaking Co. Chardonnay "Un", Willamette Valley, Oregon
From our friends in Portland: 
An incredible vintage and a return to greatness after a very challenging 2020 vintage, we truly couldn't be more pleased with the 2021 Chardonnay "Un" wine. The aromatics quickly draw you in and are bathed in a deeply intoxicating melange of floral chamomile, quince, and flint. The textural balance is spot on this vintage, a trait we believe defines our wines.

Our Chardonnay "Un" is a cuvée of exceptional organic and biodynamic Chardonnay sites in the Willamette Valley. A mix of younger vines and long-term "estate-like" vines gives a truly cross-AVA look into Willamette Valley Chardonnay.
The wines are fermented with indigenous yeasts and kept on their lees for 9-10 months and we resist stirring the lees. We like to vary the ripeness levels to coax different profiles from each of our sites. We are very careful with the French and Austrian oak barrels we choose to let them help structure and season the wine, but not dominate (think overly salted dishes) the character of the Chardonnay sites. 
Drink up and enjoy now or wait a few months or years to taste what should be a splendid evolution.
Vineyard Breakdown: Johan Vineyard - 40%  |  Eola Springs Vineyard - 32%  |  Cassin Vineyard - 16%  |  Royer Vineyard - 12%
Alc: 12.3%
Production: 625 cases