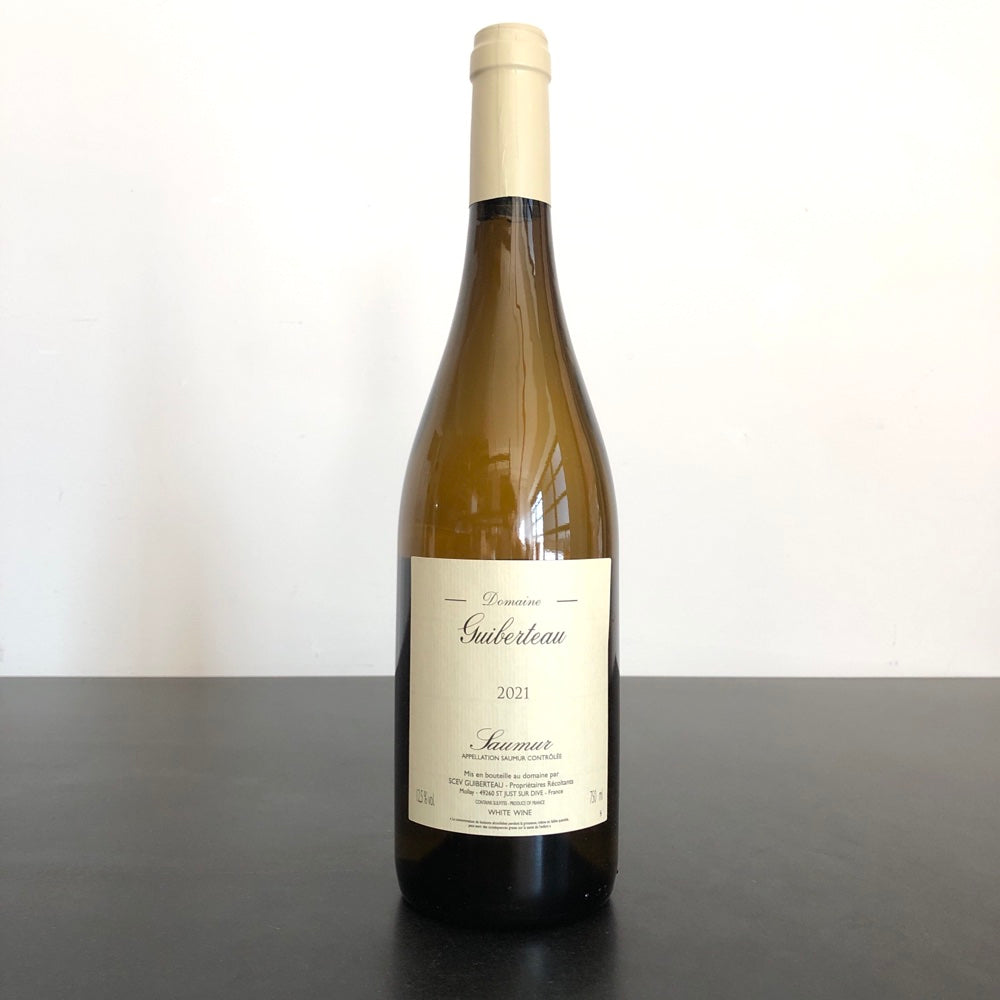 2021 Domaine Guiberteau Saumur Blanc Breze Loire, France
Size:

 

3 ha (7.41 ac)
Variety:

 

Chenin Blanc
Vine Age:

 

Planted from the 1940s to 2012
Terroir:

 

Clay, limestone soil from lower on hill in Brézé (older vines) and Clos des Carmes and Clos Guichaux (younger vines)
Viticulture:

 

Organic. Pruning method is

 

Guyau Val de Loire. Grapes are harvested by hand and carefully sorted in the vineyard.
Vinification:

 

Whole-cluster pressing, indigenous yeast fermentation, no chaptalization. Aged on fine lees in stainless steel tank until the spring, light filtration.