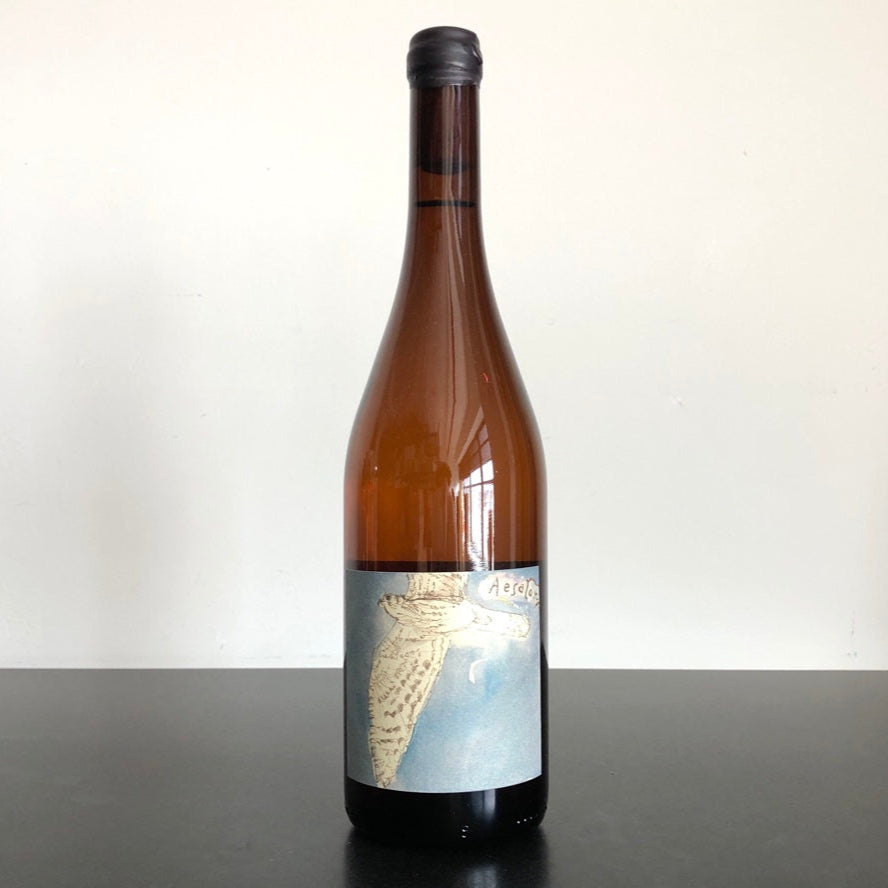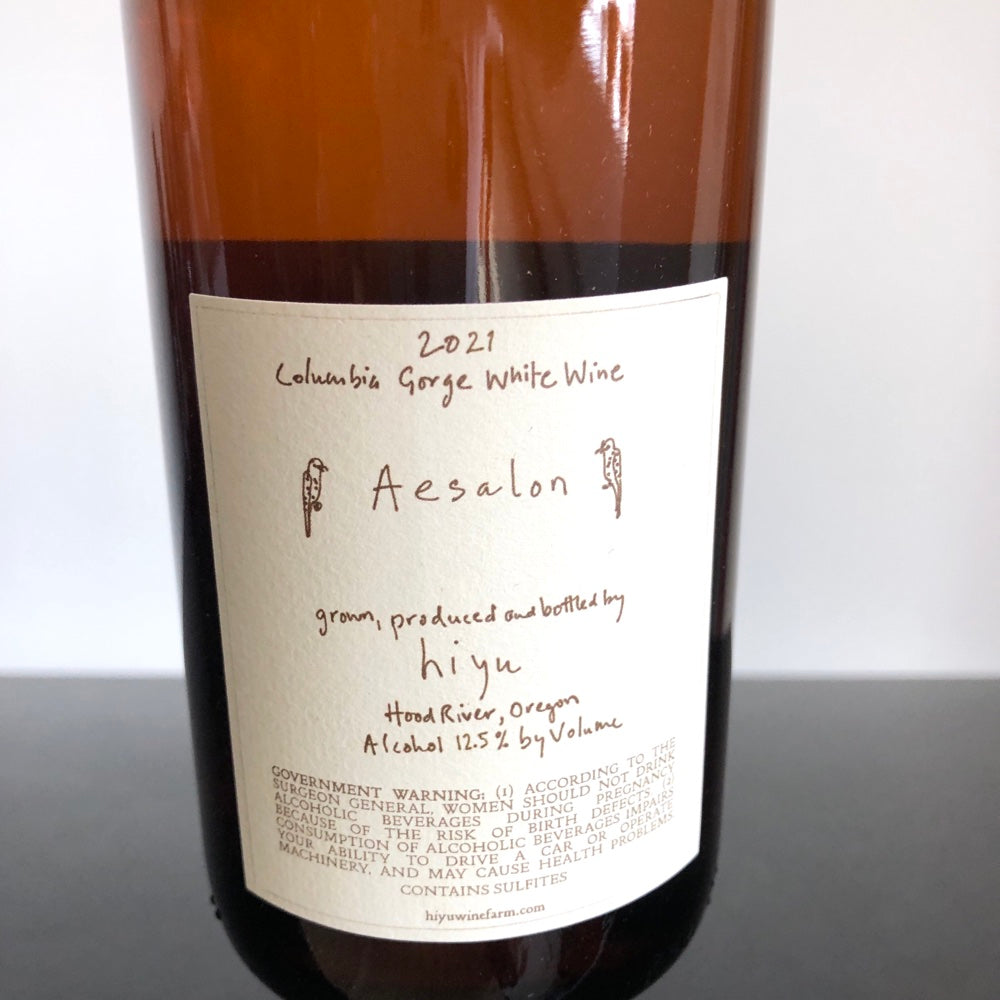 2021 Hiyu Wine Farm 'Aesalon', Columbia Gorge
'Aesalon' comes from a parcel that was grafted from Pinot Gris to Spanish and Portuguese white varietals: Xarel-lo, Arinto, Verdehlo, Albariño, Trousseau Gris, Godello, Albillo Real and Macabeo. 
The grapes are macerated for five days and pressed by foot into old barrels for fermentation and 20 months of élevage. "This is the parcel where I feel most clearly the pulsing of energy that has emerged in the vineyard over time," says Nate. This is a very limited release, only one case is coming to New York.