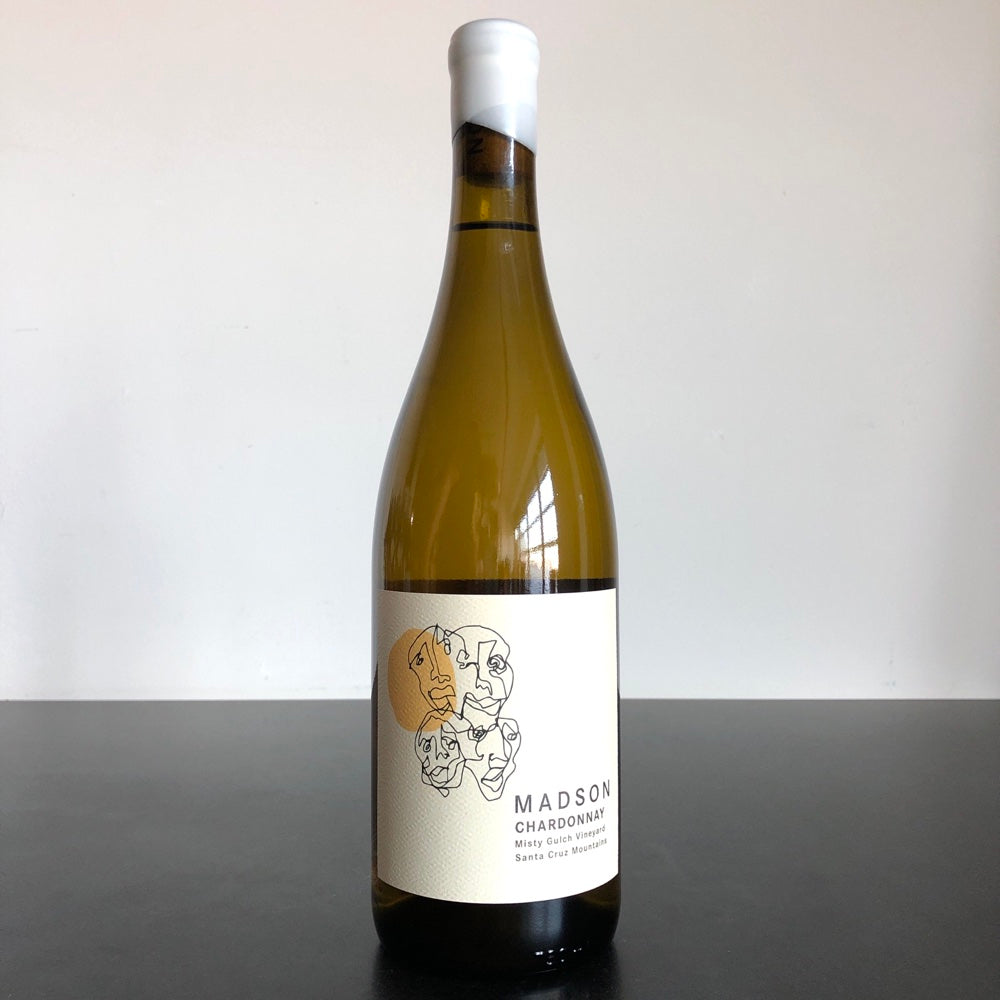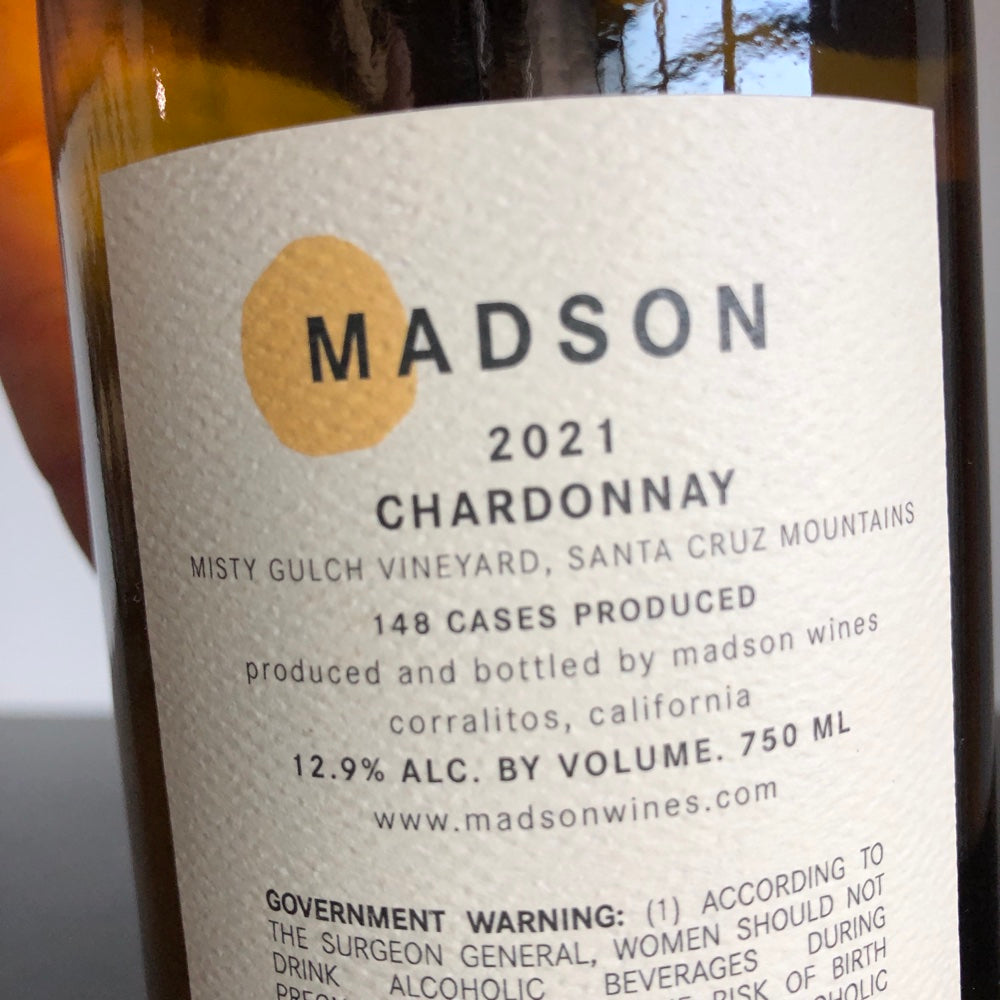 2021 Madson 'Misty Gulch', Chardonnay, Santa Cruz Mountains, California
Peninsula effect maritime conditions dominate this site on the eastern flanks of the Santa Cruz Mountains. The vineyard is cooled by maritime air both from the Bay and from the Pacific to the west through mountain passes. The fruit and resulting wine revels in crisp, bright acidity. The vineyard is organically-farmed and dry-farmed, on ancient marine sediments. 
Upon harvest, the Misty Gulch Chardonnay was pressed gently to tank, then racked off heavy lees to 6 barrels (1 new French oak and the remaining neutral), Both primary and secondary fermentations proceeded naturally in barrel. The wine remained in cooperage for 7 months before racking to stainless steel tanks for an additional 4 months. 
Aromatically, this cuvée evokes kiwi, white lilies and chamomile. The freshness is well-balanced with texture and body. There is a hint of vanilla, plus citrus and brine on the palate.