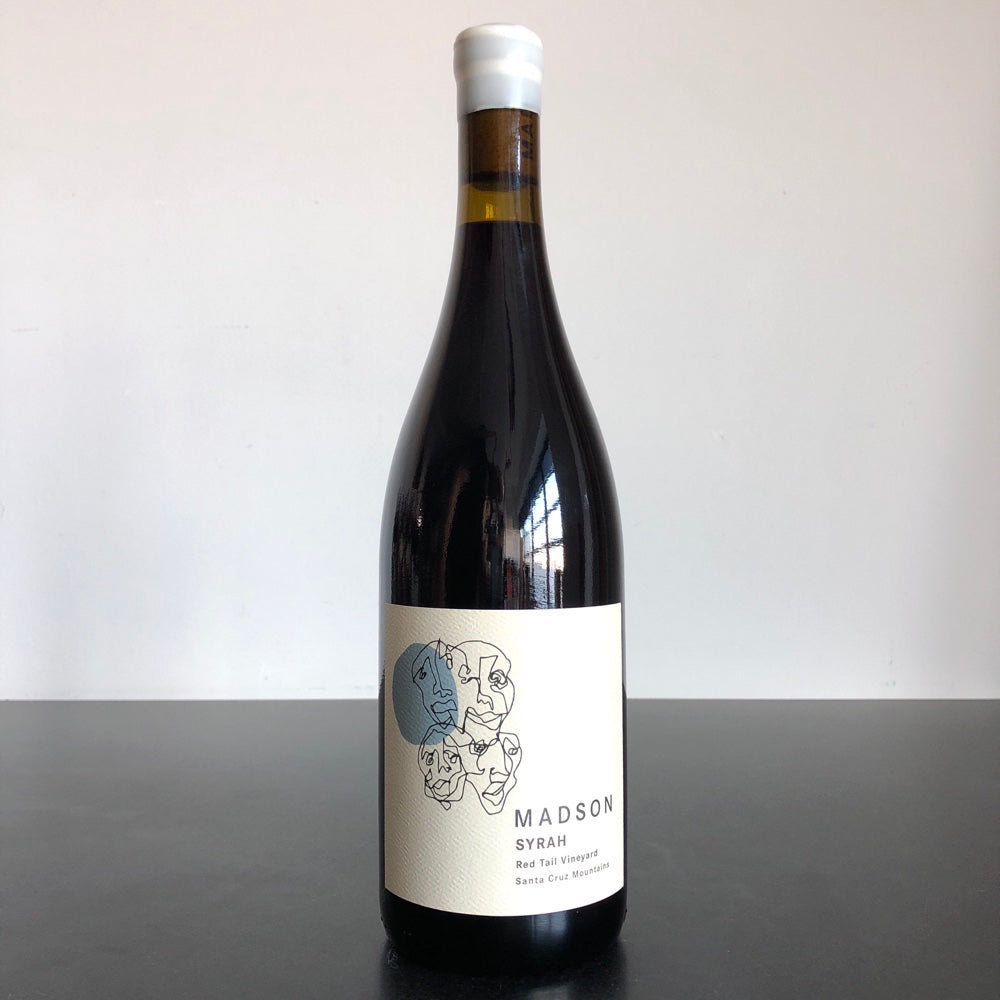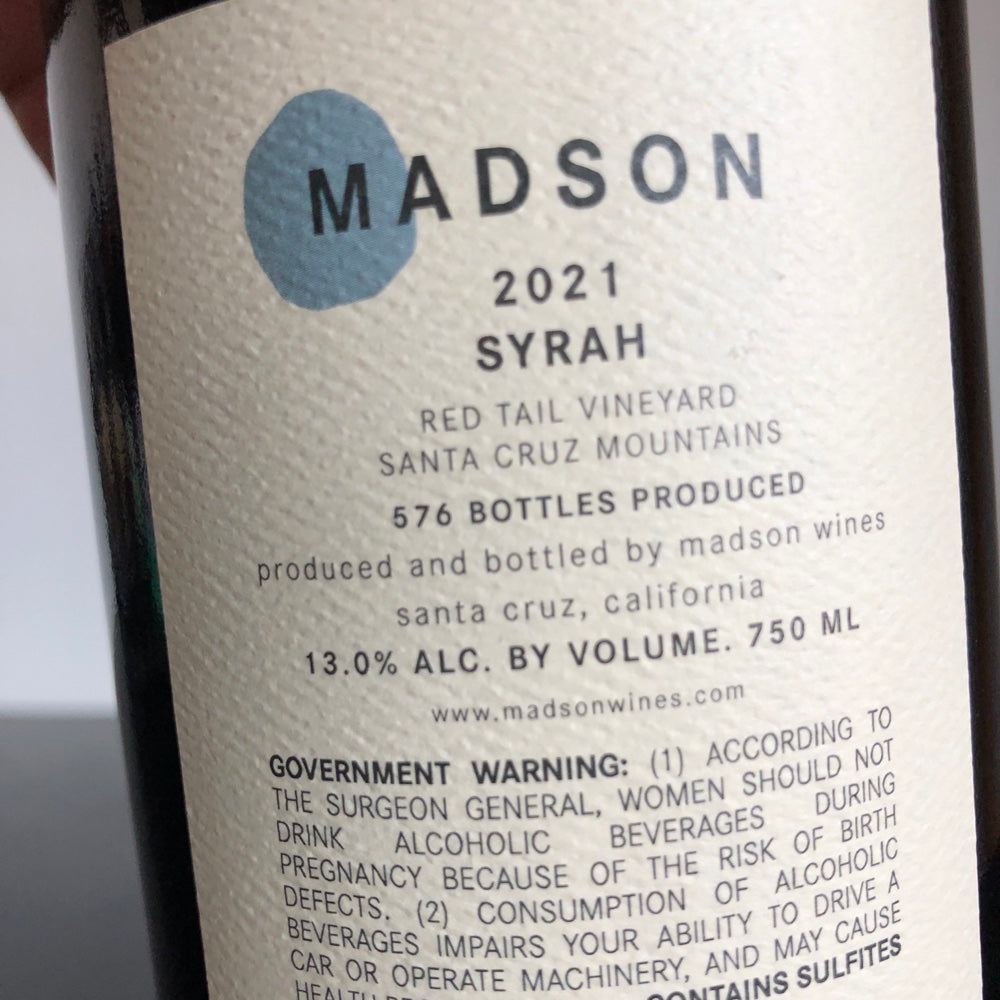 2021 Madson Redtail Syrah, Santa Cruz, USA
This Syrah is incredibly unique and comes from the smallest vineyard that we work with. The vineyard only produces 2 barrels of wine per year. Steep, rugged, and far from any main roads, Red Tail Vineyard perches above a deep, forested ravine.There are no other vineyard plantings nearby. On the adjacent ridge line lies the Demonstration forest.
We ferment this Syrah 100% whole cluster using only indigenous yeast. Aged 18 months in barrel before bottling. The resulting wine is complex and structured with tons of length in the finish.
This wine leads with aromas of white pepper, mint, and cedarwood, and leaves you with a hint of dark berry. The palate shows sautéed mushrooms, dark chocolate, and barbecued ribs. Pairs well with red meats and ocean views.
Madson