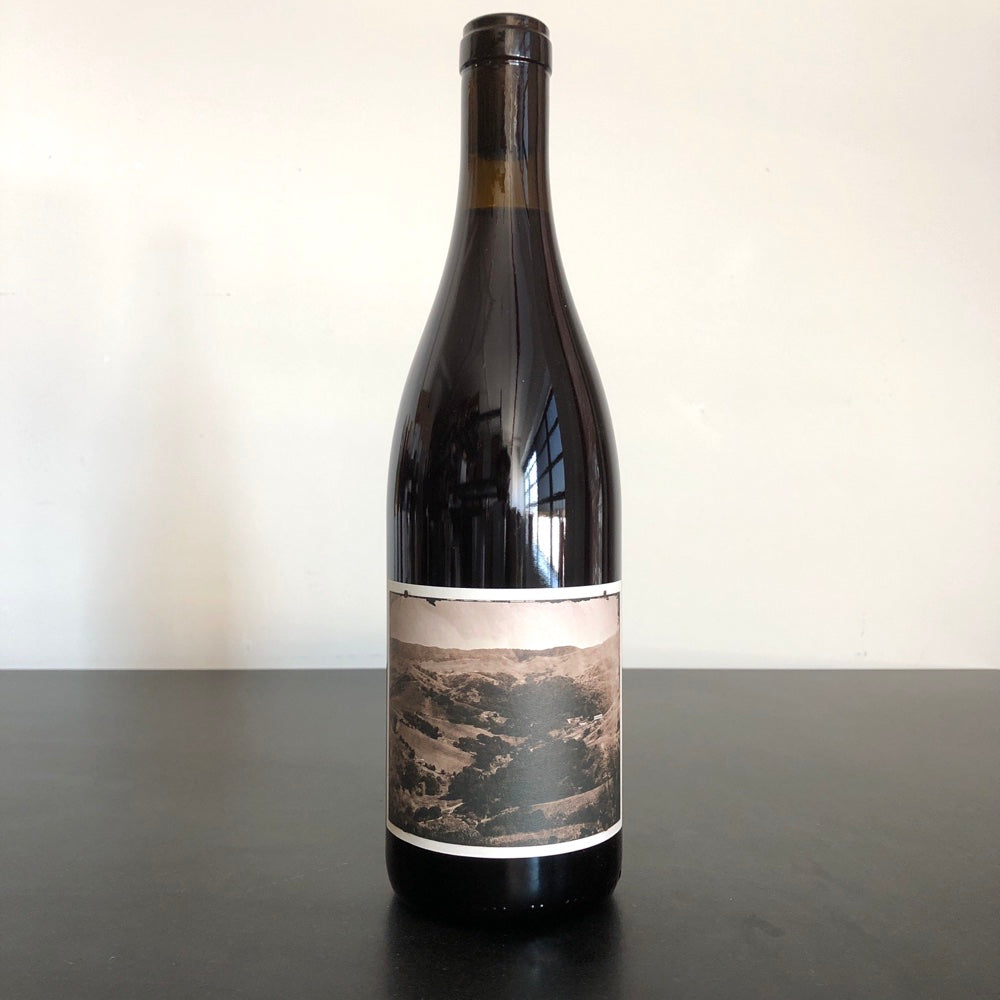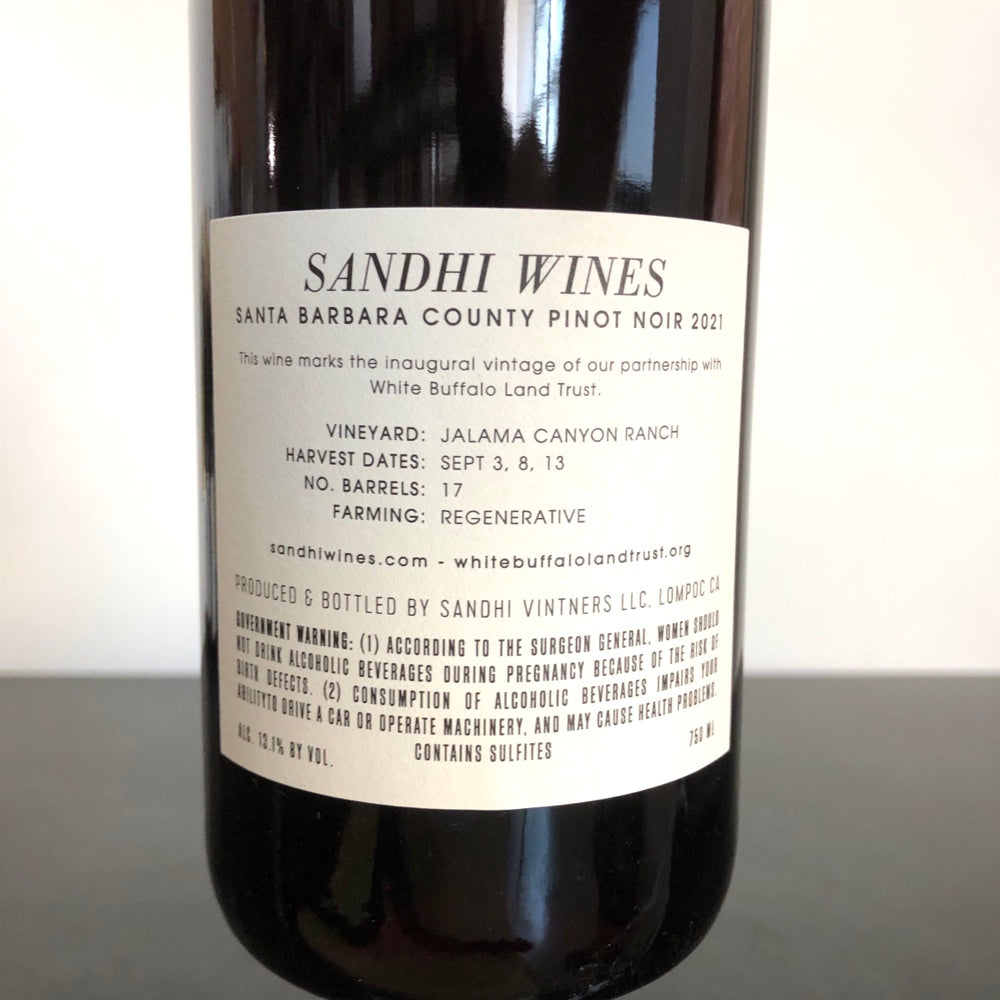 2021 Sandhi Pinot Noir 'White Buffalo Land Trust', Santa Barbara County, USA
Sandhi has partnered with the White Buffalo Land Trust, an organization that practices and promotes regenerative agriculture. The trust was founded by Steve Finkel after the passing of his wife, Lyndsey McMorrow, who had a deep affinity for regenerative agriculture. Sandhi produces Chardonnay and Pinot Noir wine from Jalama Canyon Ranch, the trust's headquarters, which serves as a living laboratory for showcasing regenerative agriculture principles showcasing a diversity of climate-appropriate cropping systems, livestock management systems, and wetland restoration.
The White Buffalo Land Trust's history dates back to 2001 when two White Buffalo calves were born in Colorado. Lyndsey and her mother were asked to care for and protect the two buffalo on their land in California. Over the years, Lyndsey and Bobbie looked after the White Buffalo and heard the continuing call to heal relations with the earth and in their communities. After Lyndsey's passing, Steve Finkel founded the trust to fulfill the work Lyndsey inspired during her life.
• Regeneratively Farmed 
• 100% Pinot Noir 
• Jalama Canyon Ranch (Santa Barbara County AVA) 
• Owned by the White Buffalo Land Trust
• Indigenous yeast fermentation in concrete tanks
• Aged 8 months in neutral French oak 
• 13.1% abv
• 347 cases produced