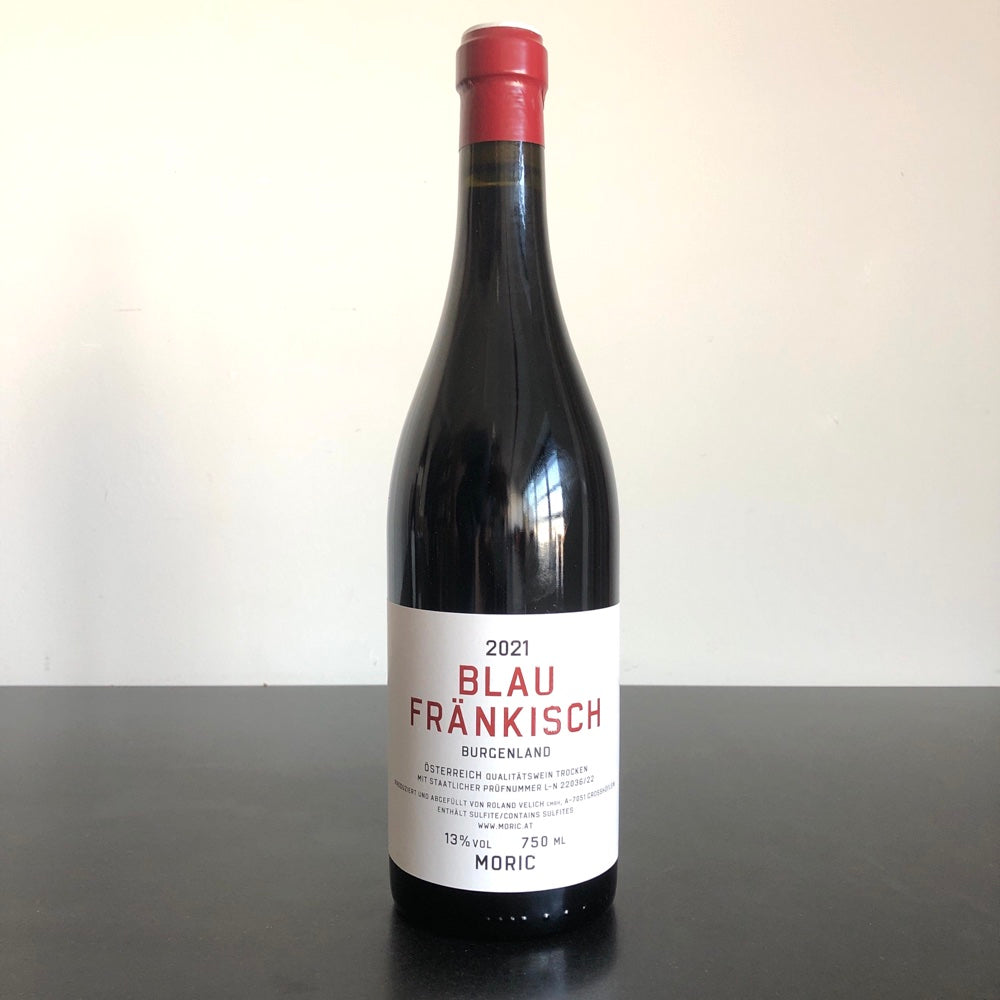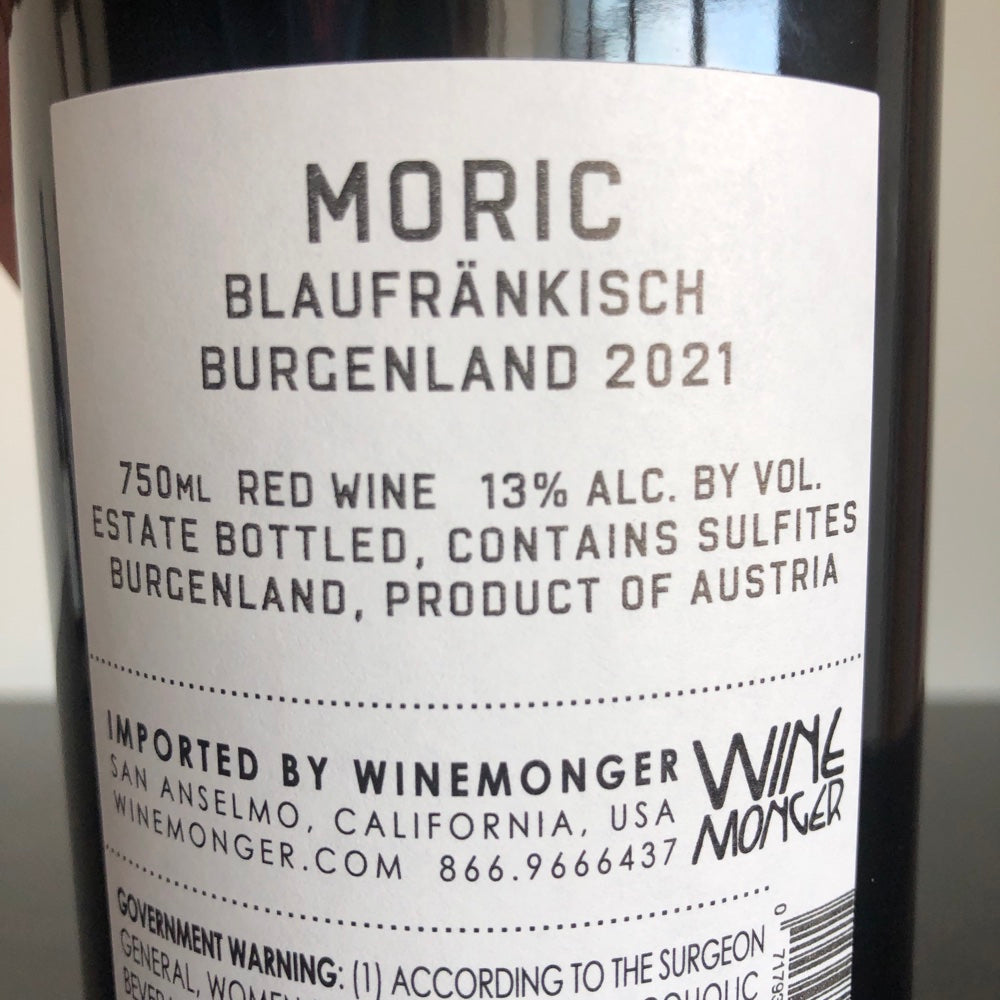 2021 Weingut Moric Blaufrankisch Burgenland, Austria
Made in an early-drinking style from 'younger' vines (10-50 years old) grown on limestone, primary rock, and loam from Neckenmarkt and Lutzmannsburg. Fermented in open vats and steel tank. A wonderful introduction to Roland's elegant take on Blaufrankisch.
Since 2001 Roland Velich has been crafting world-class wine from Blaufrankisch. He is determined to show that this indigenous Austrian grape has as much finesse and elegance as Pinot Noir from Burgundy. Again and again, he has proven this to be true. Vintage after vintage these are beyond a doubt gorgeous refined wines. The Burgenland bottling is his business card per se, a way to discover the potential of this grape and winemaker without a long wait, however, it has the ability not only to show beautifully now but age as well. Signature characteristics are a lovely ruby hue, high-toned aromatic blue fruits, spice, and black tea.