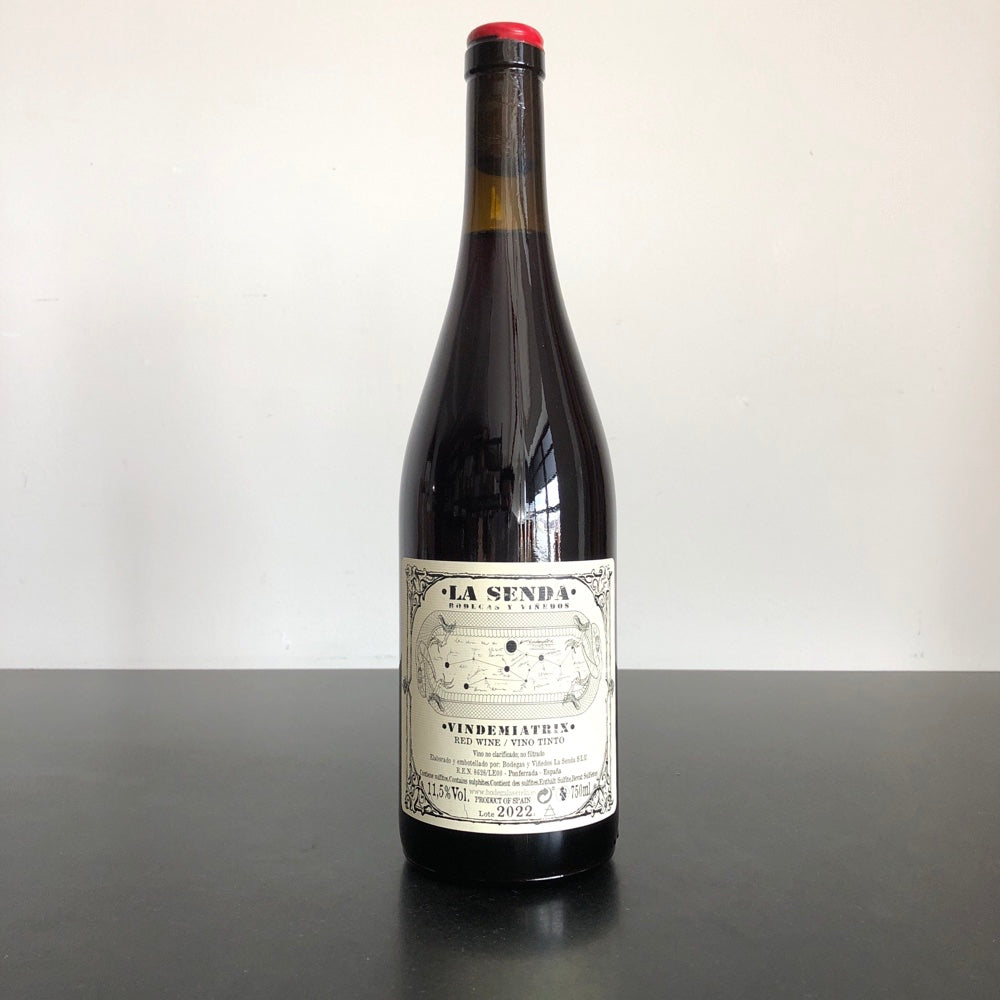 2022 Bodegas La Senda 'Vindemiatrix', Bierzo, Spain
Occasionally a winegrower emerges who redefines an appellation in order to show its true potential. In our opinion, Diego Losada has done just this in Bierzo. In a relatively short time, this young man has built a small bodega, gained an extraordinary understanding of his vineyards, and is employing a non-interventionist approach to both. His resultant wines show an incomparable purity of fruit, with an intensity and focus that evoke the high elevation and rugged countryside of this region.

Sourced from 7 old-vine parcels in the hills surrounding the village of Hervededo. Most of the parcels are red and white grapes inter-planted, so Diego co-ferments the different native grape varieties, as was done in the past. In this case, the blend is 80% Mencía, 10% Palomino and 10% Doña Blanca. 
-from the importer