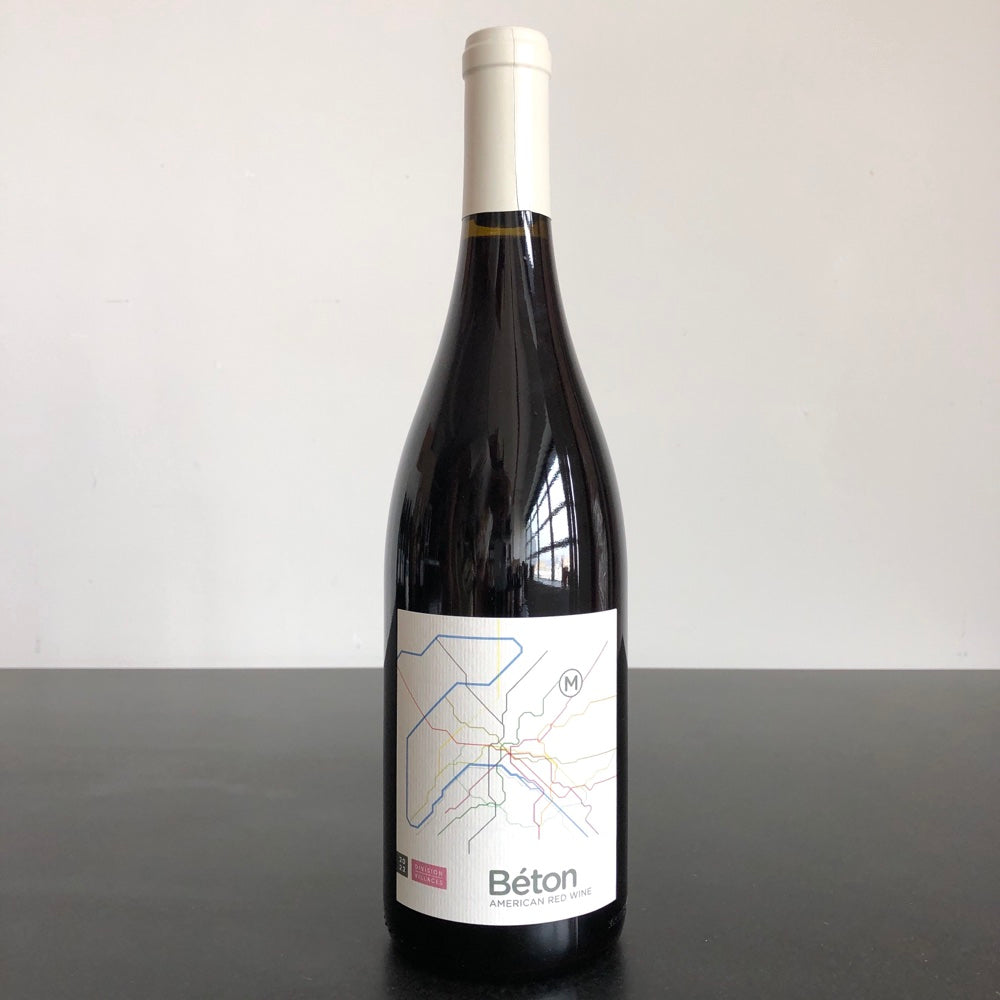 2022 Division Villages Beton Red, Oregon, USA
From Beton: 
The Loire Valley, and notably the wines of Cheverny, were the initial inspiration for the flavor profile of Béton. Since its inception 10 years ago, we've loved bringing together a mix of varieties that perfectly fit our mission with this wine – yumminess for any occasion, the ultimate bistro wine for one and all!

We attribute the success of Béton to the desire of so many to have an intriguing and food-friendly, yet never overly heavy or boozy red wine as a mainstay at the dinner table. The heart of this wine will always hale from the experiences we felt from the wines of the Loire, but we look at the Pacific Northwest more broadly as our palate to draw inspiration and the grapes that make this wine so unique each vintage.