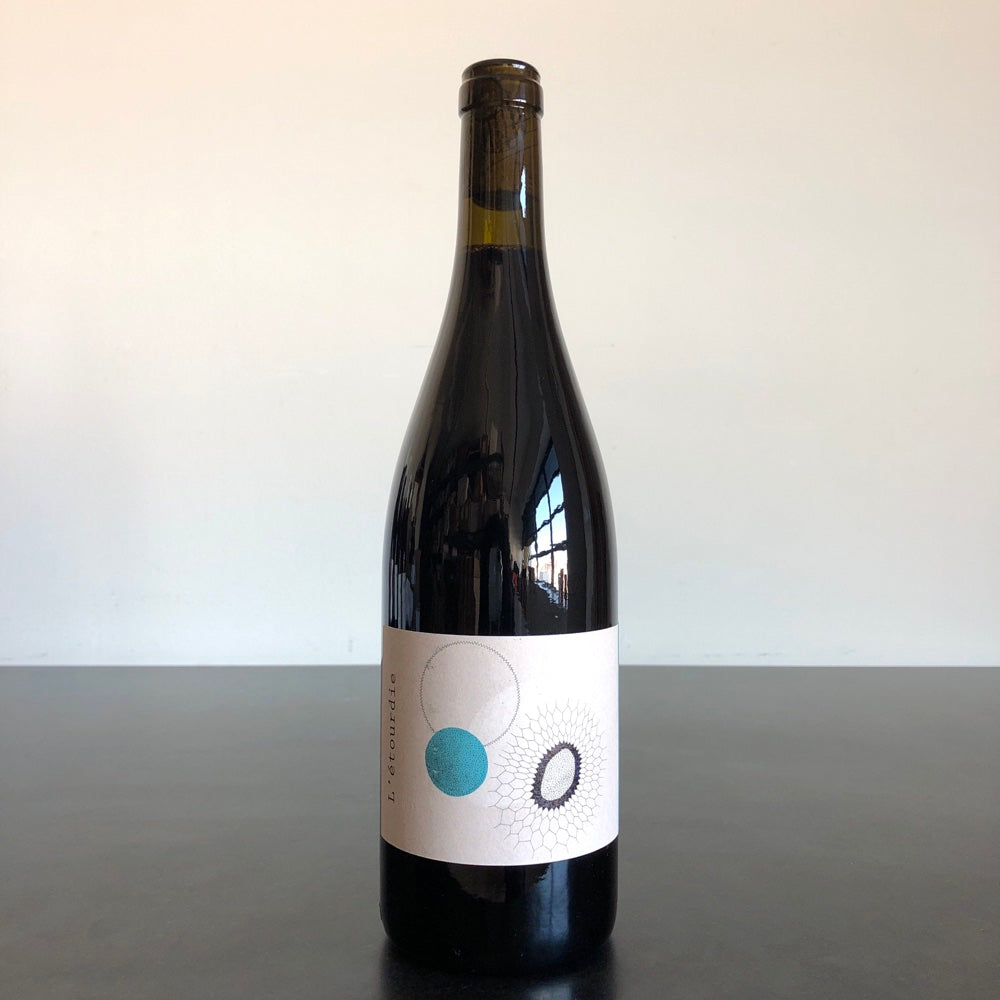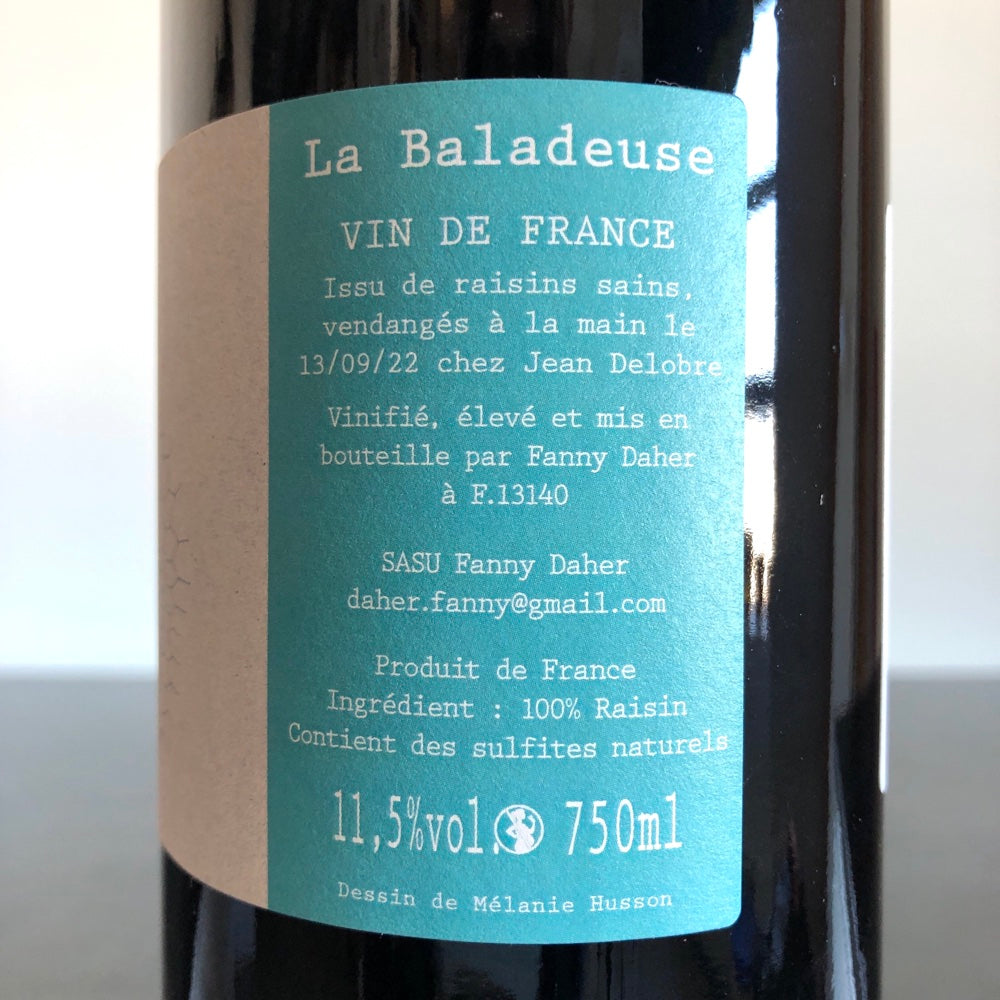 2022 La Baladeuse L'Etourdie Syrah VdF NV, Rhone, France
100% Syrah
Organic grapes sourced in St Joseph from Jean Delobre in Bogy (Ferme des Sept Lunes) in Northern Ardèche on Granite soils.
One-third whole cluster, two-thirds destemmed grapes. Relatively short 8 day maceration in tank to accentuate the fruit. Natural fermentation without additives.
Aged 9 months in small fiberglass tanks that allow for minimal oxygen exchange (to prevent reduction). Bottled without SO2. AS SEEN IN...
Our new ♡ in the South of France.
Fanny Daher's LA BALADEUSE is a new perspective on the South of France: from tiny quantities of grapes from a range of biodynamic vineyards across the region, she's making the kind of lifted, juicy styles that speak our language.

It's a breath of fresh air, and we're excited to welcome these new-to-the-US wines to the shop.
Read More