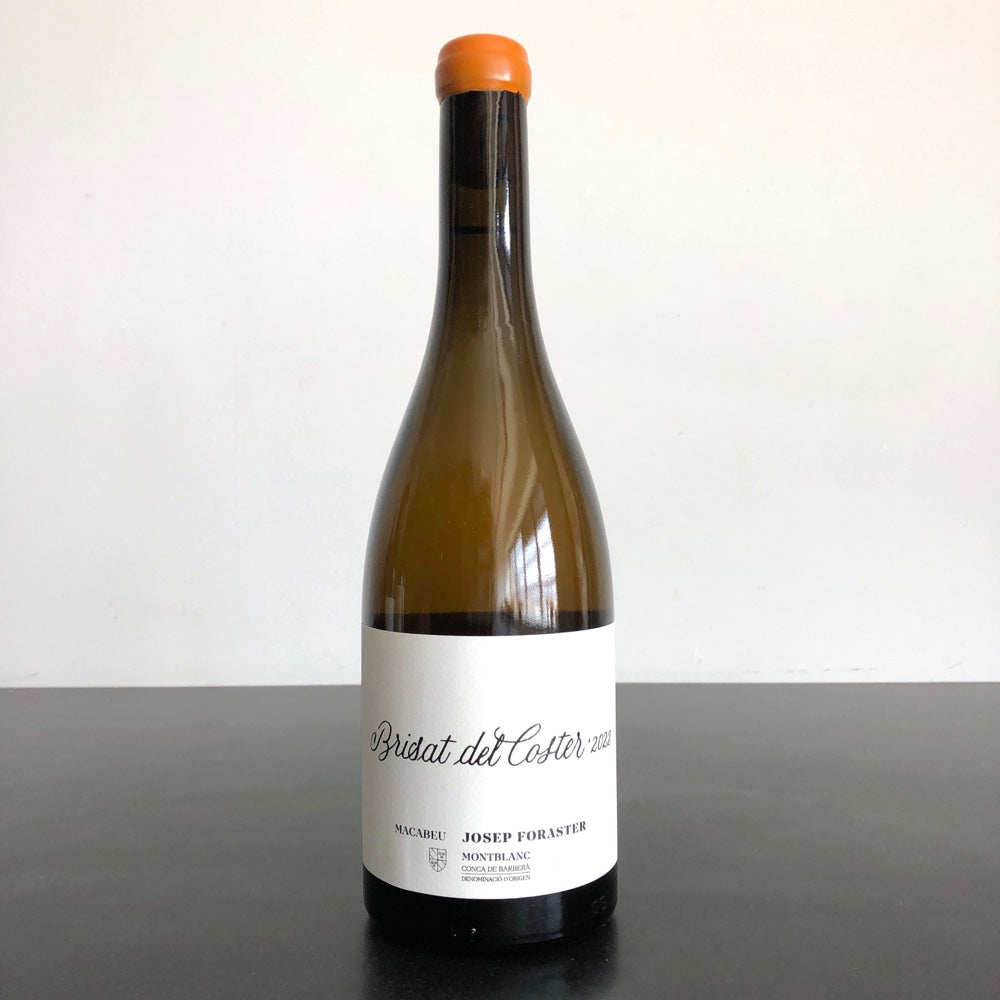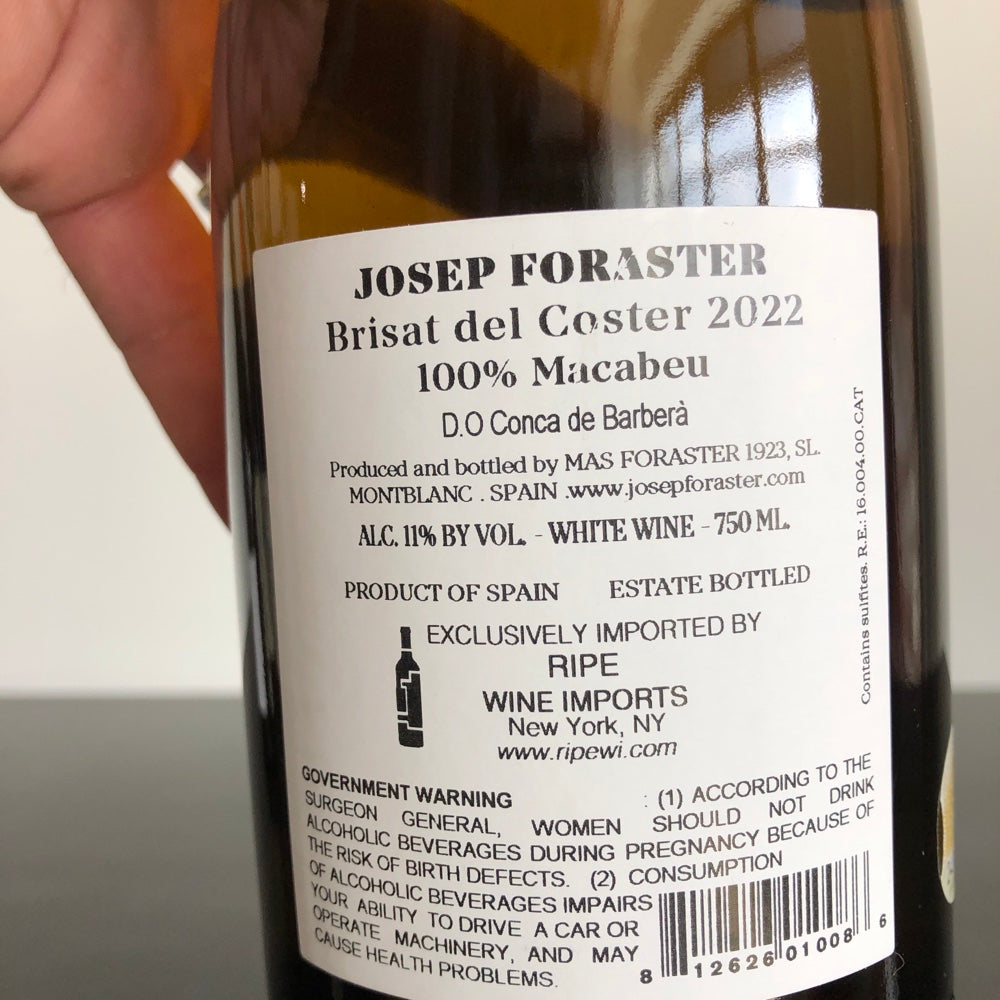 2022 Mas Foraster 'Josep Foraster' Brisat del Coster Macabeu Conca de Barbera, Spain
"Brisat" recovers the ancient method of producing white wines macerating and fermenting the juice with the skins to extract all the aromas and flavors coming from the vines. Made from old vines Macabeu this is a light orange color wine, very fresh, with aromas of white fruits, citrus and light tannic structure from the skin contact.

Selection of the most golden grapes in the vineyard, then chilled for 24 hours. Macerated and fermented on its skins in stainless steel tanks for 24 days. Spontaneous fermentation with natural yeast, daily pumping over. No malolactic fermentation. Aging for 6 months with lees.
Bottled without filtration, no added sulphites.