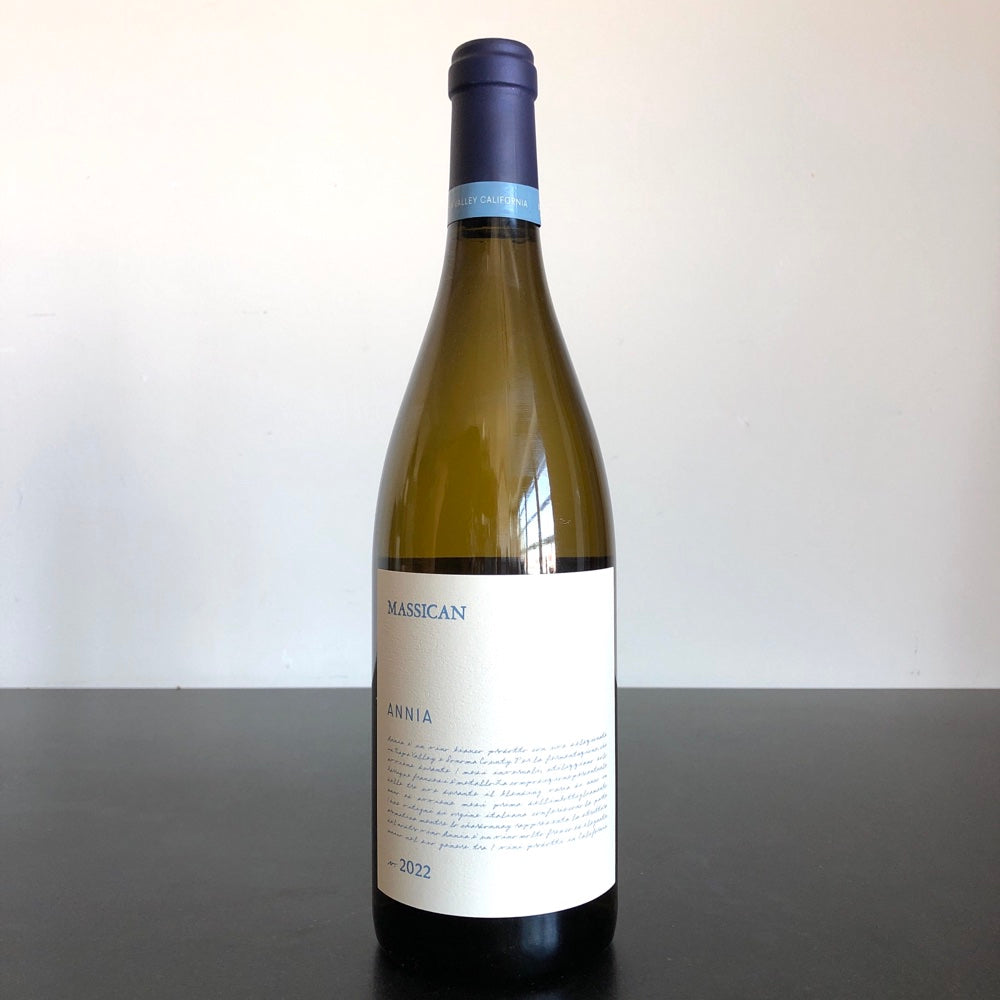 2022 Massican Annia White, Napa Valley, USA
Annia is a nostalgic wine for Dan, he made it to transport him to another time and place.
Living in Napa's Mediterranean climate, he realized that there weren't many refreshing white wines that occupied their rightful place on the table along with food, family and friends. His year living in Italy inspired him to bring that style of wine to life in Napa Valley. And to have access to these wonderful old vines and rare Italian varieties planted in California, is truly a blessing. The varieties are rare! So much so that in a bottle of Annia 30% of all the Tocai and Ribolla grown in California are in that bottle. And they don't make many bottles, so it is important for him to have respect and take incredible care to craft a delicious wine that he can not only be proud of but also enjoy.