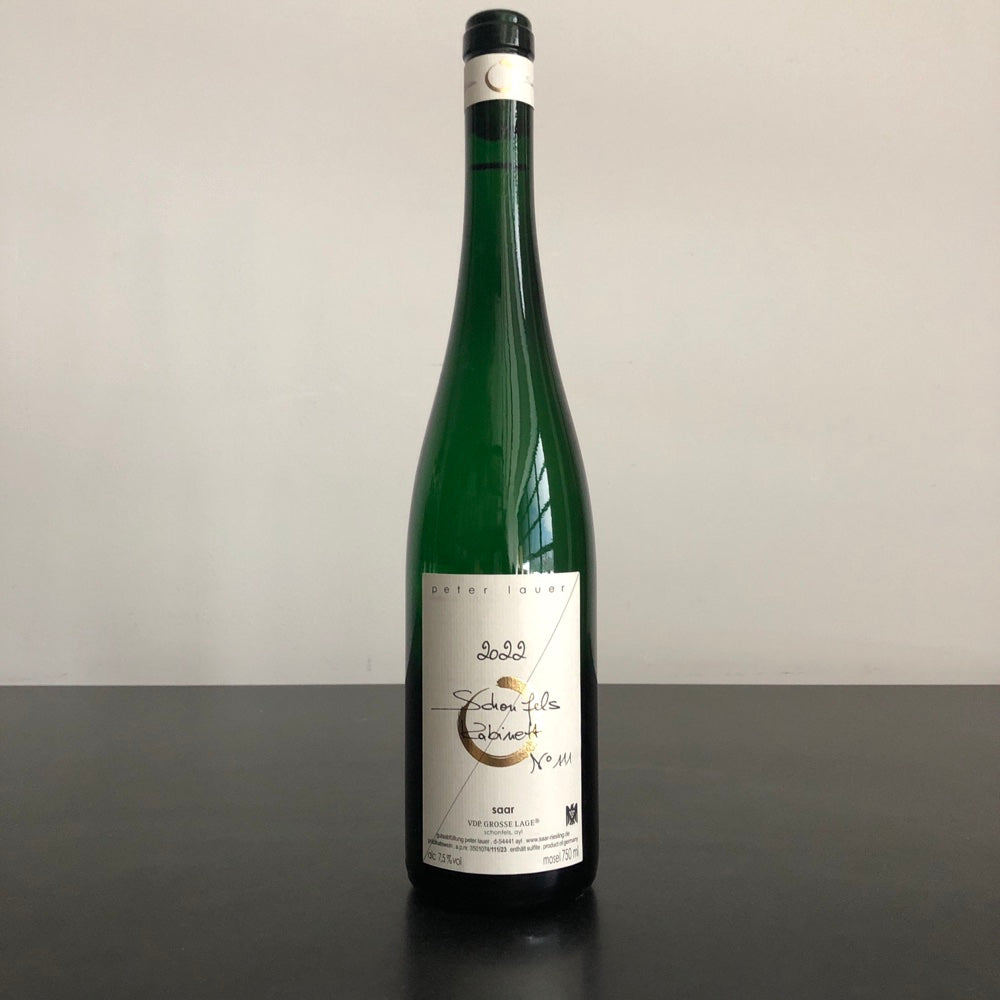 2022 Peter Lauer Riesling Schonfels Kabinett No. 111 , Mosel, Germany
This is only the second Kabinett Lauer has ever made from the Schonfels vineyard; interestingly, this is sleek and mineral AF but does have a cake-icing slickness to it. Psycho cut and grip though too. I don't quite agree with the MFW boys about how it feels like a Spätlese but they are super-good tasters and are probably right. - vB

From Mosel Fine Wines, Issue No. 66: "The 2022er Schonfels Kabinett No. 111, as it is referred to in the central part of the label, was made from fruit harvested in this steep, south-east facing Lieu-Dit overseeing the Saar, and was fermented down to fruity-styled levels of residual sugar (53 g/l). Initially quite herbal, this develops some riper and fruity notes of William's pear, apricot, tangerine, quince, and almond cream. The wine also proves quite creamy and juicy on the fully fruity palate. This acts like a beautifully creamy Spätlese and, as such, is a great wine."