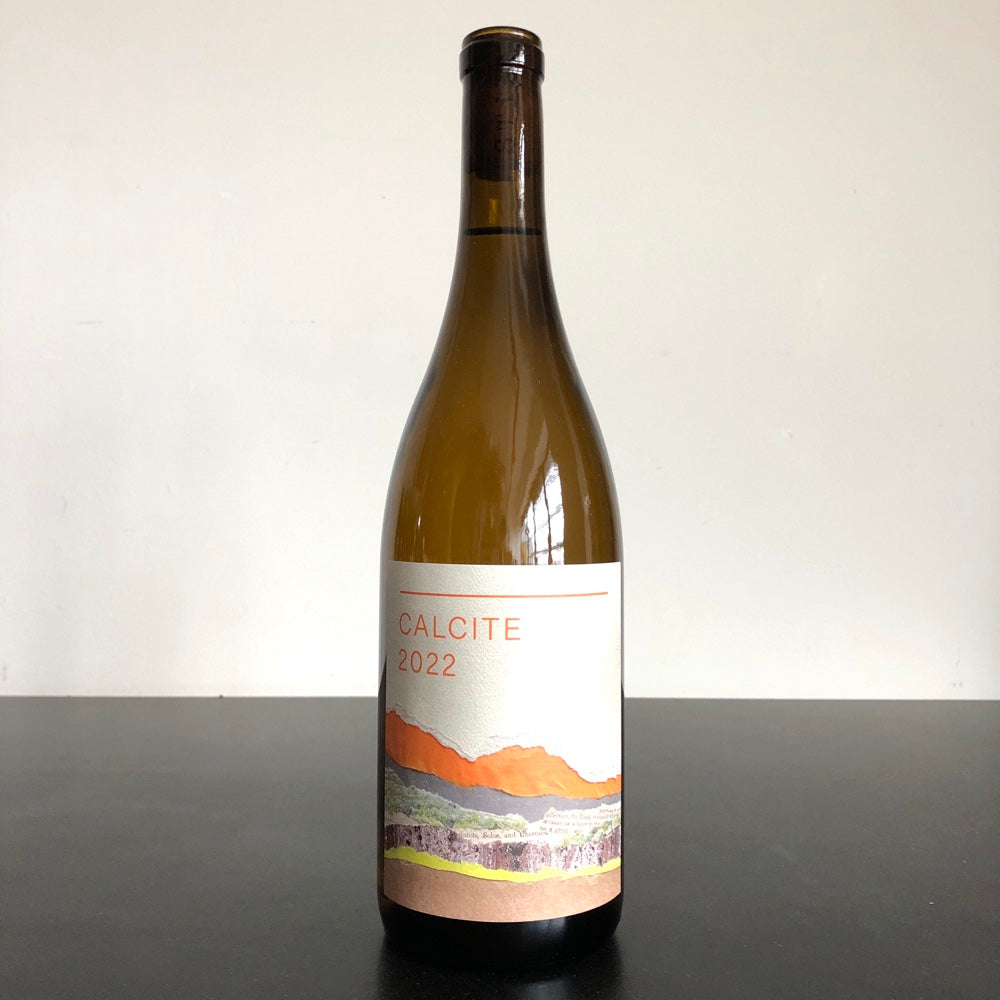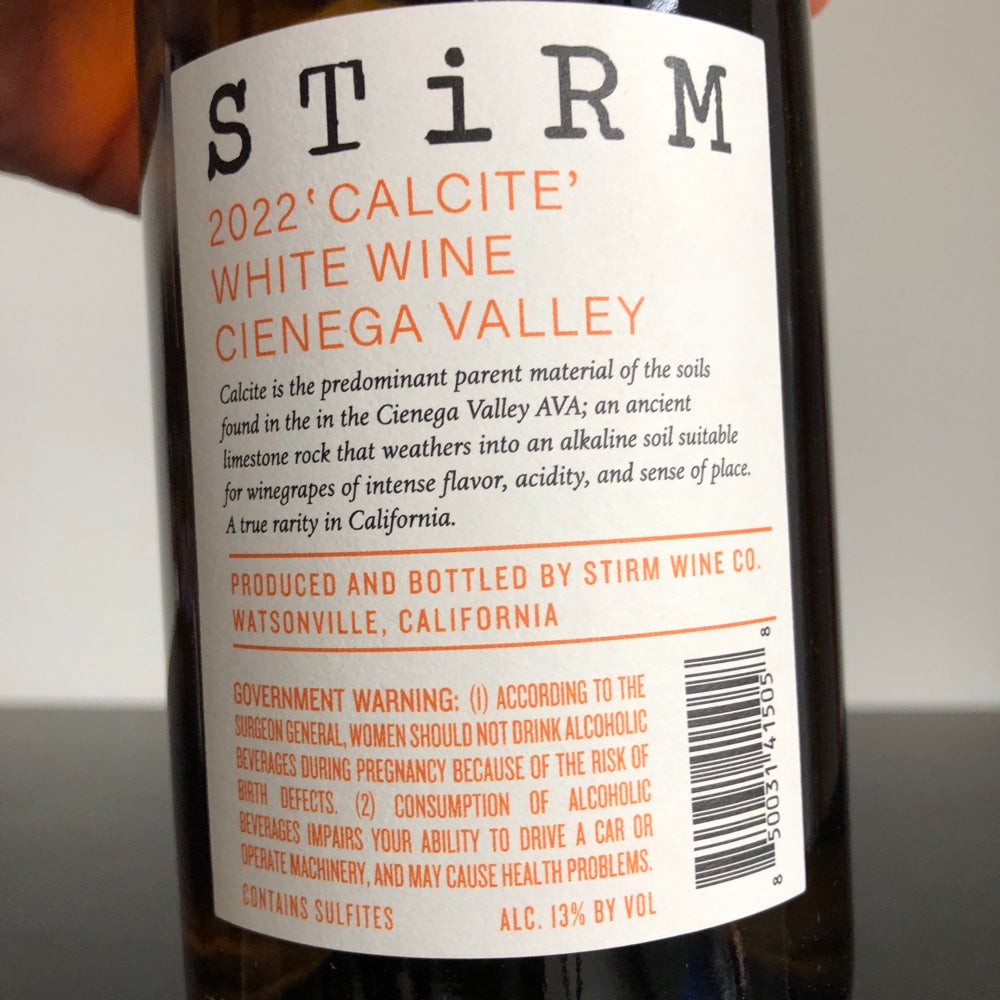 2022 Stirm Wine Co. 'Calcite' White Table Wine, Cienega Valley, USA
48% Chardonnay (Cienega Road Vineyard, Cienega Valley), (48%), 52%Riesling (Wirz Vineyard, Cienega Valley). 
The grapes were picked by hand over several passes between three different vineyards. At the winery the grapes were given 24 hours of whole cluster maceration to extract tannins, aroma, and flavor compounds in the skins (Riesling/Scheurebe) and direct press (Chardonnay). No sulfur was added to allow the juice to oxidize. After a 36 hour cold settle in tank, the clean juice was racked off the solids to another barrels for spontaneous fermentation. The wine was sulfured post completion of secondary fermentation with elevage in barrel on fine lees. Racked off fine lees a month prior to bottling. Unfined and unfiltered. 32 ppm free sulfur at bottling, Bottled June 25th, 2022. 387 cases produced.